Best Options Trading Platform In Canada 2023: Top 7 Picks & Reviews
All products recommended by Bizreport are selected by our editorial team, independent of our parent company. Some of our stories include affiliate links. If you buy something through one of these links, we may earn an affiliate commission.
Questrade
Best Overall
Qtrade
Best for Beginners
Interactive Brokers
Best for Advanced Users
Online brokerage services allow individuals to buy and sell securities such as stocks, bonds, and mutual funds online. They typically offer a wide range of investment products and tools, including real-time quotes, charts and analysis tools, and access to research and education resources. Some online brokers offer additional services such as financial planning, portfolio management, and other investment advice.
Top 7 Best Options Trading Platforms In Canada 2023
What Are Options?
Options are derivative financial products that investors use to speculate or insure against the volatility of assets or stocks. Options trades are facilitated by an option contract, which confers a right but not the obligation to buy or sell an asset at a specified price within a time limit to the bearer.
There are two types of options; the call and put options. A call option allows a trader to make profits when the asset price increase, while the put is profitable if the asset's value goes down. In addition, investors can sell their call or put options to other traders. The sale of a call option is profitable if the asset loses value and vice versa.
Options can be used to hedge against risk, generate income, or speculate on a market's direction. Options can be traded on various underlying assets, such as stocks, currencies, indices, and other financial instruments. They can be traded on online brokerages and over the counter (OTC). Trading options involves significant risks, making them unsuitable for all traders and investors. Before trading, you need to understand the mechanics of options, the risks involved, and how the trading tools work before you enter a trade.
There are several advantages of options trading:
Leverage: You can make significant profits from price movements without committing a large amount of capital upfront because options let you use small investments to control more significant positions.
Limited risk: The premium paid for an option contract is all you risk when trading, and since options lets you use leverage, the amount lost will be small. Unlike other financial instruments, such as futures, you can potentially lose more money than you invest.
Flexibility: Options can be used in various ways, including hedging against risk, generating income, or speculating on the direction of a market. This makes options a flexible tool for managing risk or taking advantage of market opportunities.
Some disadvantages of options trading:
Loss of premium: Trading financial instruments come with some risks. Although options have relatively lower risks, you can still lose your premium if the underlying asset doesn't move in the expected direction.
Limited profit potential: There's a limit to the profit you can make from options because the asset price can only go up to the strike price of the call option or down to the put price. This means traders can only make money within a restricted range, whereas the potential for profit in other financial instruments, such as futures, is unlimited.
What Is A Trading Platform?
A trading platform is an application that allows traders to place trades and monitor their accounts. Trading platforms are offered by online brokers and used to execute trades in financial markets. They are designed to be user-friendly and have several features and tools to help you make informed decisions and carry out profitable trades. You can trade various financial instruments, such as stocks, futures, options, commodities, etc., on trading platforms. In addition, most trading platforms will offer research and analysis tools and access to market data and news, which may affect your trades.
An options trading platform is made specifically for options trading; it is designed to help investors trade and monitor their options contracts and trading accounts. There are several features of an options trading platform, including the following:
Research and analysis tools
Order placement and management tools
Real-time quotes of options contracts
Risk and position analysis tools
Read more: Best Trading Platform In Canada For 2023
7 Best Options Trading Platform Canada [December] 2023
Questrade
Questrade is an options trading platform that is known for its ease-of-use, smooth interface, and comprehensive features. It offers a user-friendly interface, comprehensive educational resources, and a range of advanced tools and features to help traders analyze and trade options effectively.
Low fees
Advanced trading tools
No annual fee
User-friendly interface
Limited international trading options
Limited mobile trading functionality
Questrade is a Canadian-based online brokerage firm that provides access to trade various financial instruments, including options. One of the key features of Questrade is its user-friendly interface, which makes it easy for beginners and expert traders to navigate quickly and get started with options trading. It also offers a wide range of educative resources like articles, webinars, and tutorials to help you learn about options trading.
It offers a user-friendly interface, comprehensive educational resources, and a range of advanced tools and features to help traders analyze and trade options effectively.
Questrade provides its users with a comprehensive set of trading tools and features to help them analyze their trades. This includes real-time quotes, charting tools, and advanced order types and strategies.
Questrade charges a $9.95 trading commission per trade and $1 per contract. A minimum of $1000 is required to trade on Questrade.
Qtrade
A Qtrade brokerage account offers you superior flexibility compared to most platforms. You can integrate external investment accounts into it, which makes handling your portfolio easy.
Wide range of investment instruments
User-friendly interface
Comprehensive educational materials
Low account minimums
Covers only US and Canadian markets
Qtrade is a Canadian broker that offers various investment products and services, including a platform to buy and sell stocks, trade Exchange Traded Funds (ETFs), options, and other securities. The Qtrade platform is user-friendly and intuitive, with various trading tools which help traders manage their portfolios and make informed decisions. As a Qtrade customer, you can access advanced charting tools, customizable watchlists, real-time quotes, and news and research tools.
Qtrade also offers a mobile app for trading on the go and various educational resources to help investors learn about the financial markets. The platform also features integration with external investment accounts, making managing your portfolios easy. It charges a commission of $8.75 per trade plus $1.25 per contract. There is no minimum amount to trade; you also get a practice account to hone your trading skills.
Interactive Brokers
Read Interactive Brokers Reviews
Interactive Brokers are known for their full-featured platform designed for expert traders and competitive trading fees and commissions. Although the interface is smooth, it may not be suitable for beginners. You get an excellent suite of tools to make your trades smooth.
Competitive fees and trading commissions
Mobile app for flexibility
International Coverage
It has an advanced dashboard
Complex fee structure
Limited educational resources
High account minimum
Interactive Brokers (IB) is a global online brokerage firm that offers financial services and products, including an option, future, forex, and stock trading platform. IB is a professional grade and feature-rich platform. Some of the features of IB include real-time quotes and market data, advanced charting and technical analysis tools, customizable watchlists, and integrated news and research.
Additionally, IB provides traders with a mobile trading app and educational tools to help them in their investment journey. Interactive Brokers offer access to other financial services, such as portfolio management and margin lending. It has low commissions; $1.25 per contract and $1.50 per order for orders less than 10,000.
CIBC Investor's Edge
The CIBC Investor's Edge is a great online broker with low fees, although it has tiered pricing. Asides from trading options, you can also trade with a margin account and other financial instruments. It is a full-featured investment platform that offers seasoned and beginner traders a means to build a robust and diversified portfolio.
Educational resources
Advanced trading tools
Intuitive user interface
Limited investment products
Complex fee structure
CIBC Investor's Edge is a trading platform by the Canadian Imperial Bank of Commerce (CIBC). They offer a range of investment products and services, including options trading. It features trading tools, option strategies, educational resources, and trading of various financial instruments like bonds and stocks.
It also features commission-free trading on certain accounts; the trading commission for options trading is $6.95 per trade plus $1.25 per contract. Students with a CIBC Smart Account get a dollar discount per trade but retain the same cost for each contract. If you are an active trader with at least 150 trades each quarter, the commission you pay is $4.95 per trade.
TD Direct Investing
TD is a well-known financial services provider in Canada with a history of great customer service and comprehensive investment tools. It is one of the best online brokerages that offer low trading fees; you don't need a minimum account balance to trade options.
No minimum balance requirement
TD app for flexible trading
Relatively expensive services
TD Direct Investing is an online trading platform offered by the Toronto-Dominion Bank (TD), one of Canada's largest financial institutions. It allows individuals to invest in various financial products and services, including stocks, mutual funds, ETFs, and options. The standard commission fee on options is $9.99 plus $1.25 per contract. Active traders with at least 150 trades pay $7.00, excluding contract fees. There is no account minimum before you can trade; you can trade online or over the phone. It is a self-directed investing platform that provides various tools to manage your portfolio and trade efficiently. TD Direct Investing is regulated by the Investment Industry Regulatory Organization of Canada (IIROC) and the Canadian Securities Administrators (CSA).
Scotia iTrade
Read Scotia iTrade Reviews
Scotia iTrade is a robust online brokerage where you can trade stocks, options, and other financial assets. It is built for beginners and expert traders, but active traders get the most benefits from it due to the fee waiver for active trading accounts.
Wide range of tradeable financial instruments
Cheap active trader pricing
Advanced trading tools
The mobile app doesn't have a user-friendly interface
Scotia iTrade is one of Canada's best options trading brokerages. It is operated by the Bank of Nova Scotia, Canada's biggest financial services provider. In addition to options, it also facilitates stock and ETF trades and lets you efficiently manage your investment portfolio. The trading commissions are $9.99 per trade and $4.99 for an active trader, plus $1.25 per contract. It has a suite of analyst resources for technical analysis and tools for advanced traders. You can also try risk-free trading with the practice accounts.
Scotia iTrade does not include minimum requirements for its options trading accounts. If you open a new Scotia iTrade account with a minimum of $1000, you may qualify for ten commission-free options trading.
National Bank Direct Brokerage
Read National Bank Direct Brokerage Reviews
The National Bank Direct Brokerage is one of the best online trading platforms in Canada. A particular feature that attracts customers is its no-commission policy on transactions. In addition, there are no minimum account requirements, although there is an annual account fee of $100.
Low fees
Comprehensive research tools
Available only in the US and Canada
The National Bank Direct Brokerage (NBDB) is a Canadian online brokerage service offered by the National Bank of Canada. It allows users to trade financial securities like mutual funds, bonds, and options. It is a fully featured platform with research, educational materials, and analytical tools to help you develop advanced options strategies.
There are different NBDB brokerage accounts, including joint, individual, and corporate accounts. The National Bank Direct Brokerage has a $0 commission on all transactions, and you don't need a minimum balance to start trading. However, your account has an annual charge of $100 and transfer fees of $150.
How To Choose the Best Trading Platforms In Canada?
These are some of the things you need to consider before choosing a trading platform:
The Canadian Investor Protection Fund (CIPF) coverage: The CIPF is an organization that protects customers of its member firms. It protects accounts used for financial securities and asset trading in Canada. You should opt for a brokerage that provides insurance for their customers' assets. However, note CIPF doesn't cover the loss that may occur from trading.
Account Fees and Commissions: Different platforms charge different fees; some brokers have tiered pricing, while others have fixed pricing. So it's essential to compare the fees and trading commissions charged by different platforms to see which is the most cost-effective for you.
Ease of Use: It'll be best if you choose a platform that is easy to navigate and use, as this can help you execute trades quickly and efficiently.
Trading Resources and Tools: Go for platforms that offer tools and resources, such as charting tools and educative materials for registered accounts.
Customer service: Look for platforms that offer good customer support, as you may need help with your account or have questions about the platform's features.
Final Thoughts
When choosing an online brokerage service, it is essential to consider factors such as the fees, commissions, and other charges associated with trading and the range of investment products and tools offered. It is also good to compare multiple online brokerages to see which best meets your investment needs and goals.
Frequently Asked Questions (FAQs)
Are there any options trading platforms with no commissions in Canada?
Yes, some platforms charge no commission on trades. An example is the National Bank Direct Brokerage
Is it safe to trade options on the platforms available in Canada?
Yes, it is safe to trade options. However, you should opt for reputable platforms and those that have some form of insurance coverage.
Are there any options for trading platforms with a mobile app in Canada?
Yes, most brokerages have mobile apps to increase trading flexibility.
Are there any options trading platforms with educational resources for options traders in Canada?
The best options trading platforms often have educational material to help their customers build profitable portfolios.
ABOUT THE AUTHOR
Hannah is a seasoned writer based out of Pennsylvania. With years of experience in various writing niches, she provides SEO and on-demand content for Businesses in all industries
ABOUT THE REVIEWER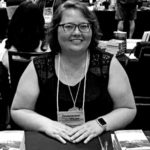 Kristina Knight is a freelance writer with more than 15 years of experience writing on varied topics. Kristina's focus for the past 10 years has been the small business, online marketing, and banking sectors, however, she keeps things interesting by writing about her experiences as an adoptive mom, parenting, and education issues. Kristina's work has appeared with BizReport.com, NBC News, Soaps.com, DisasterNewsNetwork, and many more publications.
+ 7 sources
Bizreport Advisor adheres to strict editorial integrity standards avoids using tertiary references. We have strict sourcing guidelines and rely on peer-reviewed studies, academic research. To ensure the accuracy of articles in Bizreport, you can read more about the editorial process here.
SEC.gov | Options Trading. www.sec.gov. Accessed December 23, 2022. https://www.sec.gov/fast-answers/answersoptions
SEC.gov | Over-the-Counter Market. www.sec.gov. Accessed December 23, 2022. https://www.sec.gov/divisions/marketreg/mrotc
Exchange-Traded Fund (ETF) | Investor.gov. www.investor.gov. Accessed December 23, 2022. https://www.investor.gov/introduction-investing/investing-basics/glossary/exchange-traded-fund-etf
Online and Mobile Trading | CIBC Investor's Edge. www.investorsedge.cibc.com. Accessed December 23, 2022. https://www.investorsedge.cibc.com/en/home.html
CSA | ACVM. Securities-administrators.ca. Published 2016. Accessed December 23, 2022. https://www.securities-administrators.ca/
Welcome to IIROC. IIROC. Published May 20, 2021. Accessed December 23, 2022. https://www.iiroc.ca/
Canadian Investor Protection Fund. Default. Accessed December 23, 2022. https://www.cipf.ca/