Scotiabank Review 2023: Features & Alternatives
All products recommended by Bizreport are selected by our editorial team, independent of our parent company. Some of our stories include affiliate links. If you buy something through one of these links, we may earn an affiliate commission.
Scotiabank was established in Halifax in 1832. It is one of Canada's oldest and biggest banks.  It has been a consistent member of the Big Six financial organizations in Canada.
Pros
Online and in-person banking services

Wide variety of accounts

Low-fee chequing account
Cons
No high-interest savings account

Relatively high insufficient funds fee
Mobile and online banking

Free credit score

Convenient Visa debit and Interac Debit options

Comprehensive business and personal banking packages
Scotiabank offers a comprehensive range of banking services to both individuals and businesses in Canada, the United States, Mexico, the Caribbean, and sections of Central and South America. It also allows customers to bank digitally on the Scotiabank website or via the mobile app.
Scotiabank is one of Canada's oldest and largest providers of banking services. Founded in Halifax in 1832, Scotiabank has been a more or less permanent member of Canada's "Big five" financial institutions. Apart from operating 900 branches across Canada, Scotia also operates in Mexico, the U.S, the Caribbean, and parts of Central and South Africa. It provides banking services for individuals and businesses, including the ability to bank digitally. Over 90,000 people were employed at Scotiabank as of April 2022, and it had assets worth roughly $1.3 trillion. Scotiabank's digital footprint includes its "SCENE" points program and Tangerine, a fully online bank it acquired in 2012.
Scotiabank's membership in the Canada Deposit Insurance Corporation (CDIC) means deposits held by the institution are secured in the unlikely event that it experiences financial difficulties. All deposits at Scotiabank are covered by the CDIC, including those made into chequing and savings accounts, tax-free accounts, non-registered accounts, and registered accounts including retirement, education, and disability savings plans. In this review, we will discuss the bank's daily banking and investing products, as well as an overview.
Scotiabank Advantages
Lots of Account & Loan Options
Scotiabank offers a variety of accounts and services. With a Scotiabank Visa card, they provide their consumers with specialized services and marketing initiatives. They also provide a wide range of add-ons that may be purchased to receive extra benefits like travel insurance and fraud protection. Scotiabank also offers loan options which include personal lines of credit, unsecured loans, and secured loans. ]
Borrow Up to $50,000 for Unsecured Loans & Up to $150,000 for Secured Loans
Scotiabank offers loans in amounts as high as $150,000 for secured loans and $50,000 for unsecured loans. The minimum loan amount is $5,000. Their loans have variable interest rates that could be linked to the prime rate. For instance, they can give terms up to 25 years for $150,000, or for $50,000, 12 months to 5 years. Secured loans are favored because they enable businesses to borrow funds that, in the event of default, are backed by assets like property or equipment. Scotiabank provides 15-year company loans with a $1,000,000 cap. People looking for finance choices can now access loans for small enterprises and automobiles.
Over 900 Branches Across Canada
Scotiabank has more than 900 branches all across Canada, so you are sure to find a branch near you if you live in Canada. Generally, Scotiabank has over 2,000 branches and offices in 50 countries. Scotiabank has a market capitalization of about CAD $90.9 billion and serves over 25 million customers worldwide. It is usually referred to as Canada's most international bank.
Scotiabank Packages
Scotiabank offers several packages which include chequing accounts, savings accounts, senior bank accounts, student accounts, and youth accounts, among other services. Although all these accounts come with fees, they also come with special reward systems.
Scotiabank Savings Accounts
Scotiabank lets users open registered savings and non-savings accounts. Some of Scotiabank's savings accounts include TFSA, RRSP, and traditional accounts.
MomentumPlus Savings Account
Earn a savings rate of up to 4.4% for 5 months and pay no monthly account fees. Scotiabank momentum plus account is right for customers who want to save longer and receive a higher interest. However, users who require functionalities like ABM, POS, or automated direct bill payments might have to consider other payment options.
Money Master Savings Account
This is an account convenient for building savings and being able to access your money at any point in time. The money master account is recommended for users who want to earn interest on money saved for short periods of time. This account also offers free unlimited transfers from Scotiabank accounts through self-service.
Scotia U.S. Dollar Daily Interest Account
According to Scotia bank, their U.S. dollar daily interest account is a smarter way to save your U.S. dollars. It is right for users who need an account to save U.S. dollars and can benefit from the 2 free monthly debit transactions included. However, users who need an account for everyday banking services in currencies other than U.S. dollars should consider other account options.
Scotia Euro Daily Interest Savings Account
The Scotia euro daily interest savings account is mostly used by users who need an account to save Euros. Users also benefit from the two free teller-assisted transactions per month included in this account. On the other hand, customers who do not need to save in Euros or want an account for everyday banking services in other currencies should go for other account options.
Chequing Accounts
Scotiabank has a wide range of Chequing accounts to offer for all types of users. Options ranging from the "getting there" account to the "ultimate package" enable Canadians to choose an account perfect for them.
Ultimate Package
The Scotiabank ultimate package offers unlimited debit interactions, free Interac e-transfers, and no overdraft protection fees. Users who keep a minimum daily balance of $5,000 per month won't have to pay the $30.95 monthly account fee. The ultimate package account offers rewards and points that customers can exchange for goods and services. Also, ultimate package users get to use their Scotia U.S. dollar daily account and the basic plus bank accounts without paying the monthly charges.
Preferred Package
As the name implies, the preferred package is very popular among customers. It offers a $300 welcome bonus, unlimited debit transactions, and preferred rates on a few GICs. Clients with a minimum daily balance of $4,000 per month can waive the monthly account fee of $16.95. In addition, users can earn up to 1.8% on the momentum PLUS savings account and earn other rewards and points.
Basic Plus Bank Account
This plan offers 25 free debit transactions per month and free unlimited Interac e-transfers. With a minimum daily balance of $3,000 per month, users can waive the $11.95 monthly charges. Like other Scotia accounts, the basic plus account lets you gather SCENE rewards and scotia reward points to exchange them for goods and services.
Getting There
An account for children and youths under age 19. It earns rewards and offers unlimited debit transactions, unlimited Interac e-transfers, and access to Scotia SCENE rewards for free. In addition, the account comes with free paper statements, and users earn 0.05% interest on deposits up to $499.99 and 0.1% interest on deposits of $500 and more.
Student Banking Advantage Plan
The free student account offers unlimited debit transactions, free paper statements, and free Interac e-transfers. It is specifically suited for full-time students in tertiary institutions. To qualify for the student banking Advantage plan, you must be over the age of 16 and a Canadian resident or studying in Canada. However, the account automatically upgrades to a premium account upon the completion of your studies.
Basic Bank Account
The basic bank account comes with 12 free transactions per month, but there is a $3.95 monthly account fee. It also offers free unlimited Interac e-transfers and transfers, SCENE Rewards, and SCotia rewards points.
Credit Cards
Scotiabank provides a variety of Visa, Mastercard, and American Express credit cards in Canada. They include
Scotia Momentum Mastercard
ScotiaGold Passport Visa Card
Scotiabank Value Visa Card
SCENE Visa card for students
Scotiabank Platinum American Express Card
Investing Accounts
Scotiabank offers a wide range of investing accounts designed to suit all users. These accounts help you focus on your current financial needs and future goals. Scotia bank also lets users contact Sleep Advisor to meet with advisors who give support on investments.
Savings Accelerator Account
The savings accelerator account lets you earn a competitive rate on your money as it keeps increasing, with no monthly account fee. It is best for users who want a higher interest rate for a higher balance and free unlimited transfers from one Scotiabank account to another through self-service. It is available in registered and non-registered plans.
Tax-Free Savings Account (TFSA)
The Scotiabank TFSA account offers the same services as regular tax-free accounts. It offers great banking options to save depending on your savings goals and the ability to withdraw anytime without a penalty. However, the interest rates are layered depending on the account balance.
Registered Retirement Savings Plan (RRSP)
The Scotiabank RRSP account is regulated like regular registered retirement savings plan accounts. It is an effective tool for growing your retirement savings and reducing the income tax you pay. The rates are the same as Scotiabank registered and non-registered accounts.
Registered Retirement Income Fund (RRIF)
The Scotia RRIF option is majorly for users who need help with choosing from a full range of options and services to invest in their retirement. Self-directed RRIFs allow users to invest in a wide range of qualified investments. However, there are annual rates that depend on the exact type of investment you choose.
Registered Disability Savings Plan (RDSP)
The Scotiabank RDSP aims to help Canadians and their families with disabilities save for long-term needs. The disabled person who receives the money is the beneficiary. This beneficiary does not pay tax on earnings until all the money in the account is withdrawn. Beneficiaries must be eligible for the Disability Tax Credit to be qualified for an RDSP.
Guaranteed Investment Certificates (GICs)
When you invest in a GIC, you get your principal investment amount back. In addition, traditional GICs offer a fixed interest rate. You can select the term you want, a fixed or variable interest rate, and whether or not you want to lock your money. You can also save on taxes by holding your GIC within a registered plan.
Other Scotiabank Products
Lines of credit
Wealth management
Small business banking
Insurance
StartRight banking services and loan products for newcomers
Senior accounts for older Canadians
Mortgages and home equity lines of credit
Scotiabank Quick Overview
Best Overall Value
Multiple account and loan options
Lower rates for secured and home equity loans
Online tax preparation service
Scotiabank Customer Reviews
Since I was about 15 years old, I've been a Scotiabank customer. In the eight years that I've utilized their banking platform, I've never had a problem with them. They've always taken care of any issues I've had and provided excellent customer service. I've tried other financial services like TD and while I never had an issue, Scotiabank has always treated me more like family so I switched back. While some people might have issues with Scotia from my experience they are a great platform.

Anthony
I stand firm that the service I have received from Scotiabank over the years has been the best in the world. That service includes everyday banking as well as several mortgages. Thank you Scotiabank, you're awesome!

Frank
Best bank I ever dealt with. I have been with other banks and they all treated me like a number. When I went to Scotia bank to open a bank account, the bank tellers made me feel at home and asked if I wanted something to drink. Awesome, I felt like an actual customer and not a number with them.

Lance
Amazing Experiences at this Bank. Super Friendly and Helpful all the time. I have no negatives to say about this Bank. Keep on being amazing Scotiabank.

Marianna
Scotiabank Service Review
Review of Scotiabank
| | | |
| --- | --- | --- |
| Overall Pricing and Value | | 78% |
| Cost Value | | 70% |
| Customer Support | | 68% |
| Ease of Use | | 80% |
| Included Features | | 90% |
Scotiabank provides a vast range of services and products for customers, including personal and commercial banking. Using Scotiabank lets you access these services and products, and choose which of them fit your short and long-term financial goals.
Is This Brand Right For You?
Scotiabank offers a wide range of products and services for all levels of users. This full-service financial institution is a good fit for customers who want to bank with a global institution and don't mind the monthly fees. It can also be a suitable choice for customers who anticipate growing their banking needs in the future. The relationship you establish as a banking client may later make it simpler for you to get additional financial products, such as loans and credit lines.
Cost Value
Scotiabank fees depend on your accounts and how you use them. We have outlined some of the common fees you might incur while using financial services and other products from Scotiabank:
Insufficient funds fees- $48
Overdraft protection fees- $5
Transferring RRSP, TFSA, or RIF to another financial institution- $100
Fees for inactivity- $20-$30
ABM withdrawals outside the network- $2 – $3
Accounts closed after opening for 90 days or less- $20
Credit card foreign currency conversion fee- 2.5% plus the exchange rate
Customer Service
In order to give its customers the finest service possible, Scotiabank is committed to achieving this goal. They do this by maintaining the privacy and security of clients' personal information, abiding by the proper banking sector sales procedures, and rapidly resolving client complaints. You can contact Scotiabank customer support through the website, phone, and online banking support. You can also speak to a customer service representative in any Scotiabank branch.
Ease of Use
Customers can check their credit score, pay bills and transfer money online through Scotiabank's online portal Scotiabank website, keep track of investments, and get alerts about account activity.
Additionally, customers can use a mobile banking app, which enables them to check their account balances, deposit checks, transfer money, and obtain quick answers to frequently asked questions from a smartphone or tablet. The Scotia mobile banking app is intuitive and easy to navigate. It makes online faster due to the safe and effortless experience it provides. All accounts on the scotia website make use of mobile and online banking. Also, users can access thousands of ATMs worldwide for free because Scotiabank is a founding member of the Global ATM Alliance.
Included Features
Scotiabank offers different accounts, features, and services to cater to users' needs, from savings accounts to investing accounts. Some of these features include:
Lots of account and loan options
Lower rates for secured & home equity loans
Online tax preparation service
Weekly, fortnightly, or monthly payback options
Low-fee chequing account
Overall
Founded in Nova Scotia in 1832, Scotiabank, formerly known as the Bank of Nova Scotia, has been operating in Canada. Since then, the banking company has bought a number of foreign banks in places including Asia, South America, the Caribbean, and Europe. Nevertheless, it is predominantly found in Canada.
2 Top Scotiabank Alternatives
| | | | |
| --- | --- | --- | --- |
| | Tangerine Bank | Simplii Financial | Scotiabank |
| Award | Fundata FundGrade A+ Award for the Balanced Income Portfolio's performance in 2021. | Sole winner, value for money category at the 2021 Ipsos Financial Services Excellence Awards. | Best Investment Bank for the Americas by The Banker Magazine, 2022. |
| Mobile app | | | |
| Deposits insured | | | |
| Detail | Read Review | Read Review | Read Review |
| Link | | | |
Tangerine Bank
Tangerine is a Canadian online bank that offers traditional banking services at lower rates. It provides mutual funds, GICs, no-fee chequing and savings accounts, and mortgages. Numerous investment and savings options can be registered under a TFSA, RRSP, or RRIF. It was formerly known as ING Direct before being acquired by Scotiabank.
Simplii Financial
Simplii Financial is the digital banking sector of the Canadian Imperial Bank of Commerce (CIBC). The bank offers products and services which include bank accounts, mortgages, credit cards, lines of credit, investment products, electronic gift cards, and international money transfers.
Conclusion
Scotiabank is a solid bank overall with lots of benefits for personal banking. They offer a wide range of excellent services, including a cutting-edge banking system with mobile access. On its website, Scotiabank also offers a tax preparation service that saves customers money by offering them access to free account statements, online tax filing, and more. The interest rates offered by Scotiabank are competitive and vary depending on the type of account or size of the loan.
Frequently Asked Questions (FAQs)
Who can apply for a Scotiabank loan?
Every type of individual can find a loan from Scotiabank that suits their needs. Customers who are 18 years of age or older, have a pay slip and an employment letter, and can show their financial capability may apply for loans from Scotiabank. For this loan type, a credit score of 650 is required.
Does Scotiabank have monthly charges?
Yes, the monthly fees for the four primary chequing accounts range from $3.95 to $30.95. However, if you maintain a specific balance in most accounts, you can have the fees waived. For instance, if you maintain a minimum daily amount of $3,000, the monthly cost for the Basic plus bank account, which is $11.95, is waived.
Is Scotiabank a Canadian bank?
Yes, its headquarters is in Toronto, although Scotiabank provides services in countries like the U.s, China, and the Caribbean.
Can I avoid paying Scotiabank monthly fees?
Yes, you can waive your Scotiabank monthly charges by maintaining a specified minimum balance in your account. The balance varies depending on the type of account.
What is the maximum amount I can transfer with Scotiabank?
You can transfer up to CAD $999 if you use Scotiabank International Money Transfer. However, this maximum amount increases to $7,499.99 if you make the transfer through a branch.
How much does it cost to transfer with Scotiabank?
The standard fee for sending through online banking and the Scotiabank app is CAD $1.99. However, the bank of the recipient or a middle bank may charge a fee for executing the transaction. The Ultimate Package from Scotiabank offers customers unlimited transactions with no transaction fees.
What makes Scotiabank stand out?
Scotiabank is unique because it operates in so many different places. It is usually referred to as Canada's most international bank. Although this bank does not offer all services in some countries, it can be found in North America, Asia, Europe, and some parts of Central and South Africa.
How can I contact Scotiabank?
You can contact Scotiabank by calling, sending a direct message on Twitter to @ScotiabankHelps, or visiting their website.
ABOUT THE AUTHOR
Hannah is a seasoned writer based out of Pennsylvania. With years of experience in various writing niches, she provides SEO and on-demand content for Businesses in all industries
ABOUT THE REVIEWER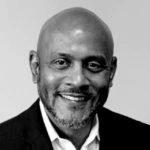 He is an organized and creative thinking sales management professional with experience in outside and inside sales in various markets. Working as freelancer in the Greater Boston Market, he moved to St. Louis and became an Account Executive, then a Sales Manager managing and coaching 12 sales reps covering a nationwide territory. He has developed his team with a combination of consultative selling and value before price coaching mindset which has won him a President's Cup and many other financially rewarding awards at RICOH. His most recent role as a Continuous Improvement Manager provided insight into the importance of delivering a quality product in alignment with the value and reputation of his organization. It further enhances the aspect of selling on value as opposed to price.