How businesses can plan for Super Bowl ad success
Super Bowl LVI will mark the 56th Super Bowl of the modern era, and the NFL is pulling out all the stops from a star-studded halftime show cast, to pre-game and post-game entertainment. With millions of fans tuning in, brands pay into the multiple millions for a commercial spot during the broadcasts. But those commercials aren't the only way to connect with fans.
What fans are talking about now
The first step is to know what fans are already talking about. According to data out from ShareThis, the halftime show is leading the pack. Performer Eminim has a 33% share of voice leading up to the Super Bowl, followed by fellow performers Snoop Dogg, Kendrick Lamar, and Mary J. Blige with much of the sentiment surrounding the performance positive.
How fans reacted to similar brands last year
Next, brands should look at how consumers reacted to the commercials for related items last year. ShareThis has broken down audience engagement rates for similar products – for example, they found that Cheetos held a 67% share of audience engagement compared to KETTLE Chips (33%) during Super Bowl LV, and that insurance giant State Farm stomped its Liberty Mutual competition with a 98% to 2% audience engagement rate.
Understand what consumers want this year
Finally, MediaRadar suggests brands key in on what consumers want. And, after a two year pandemic – which is on-going – many want a big of escape. For this reason, their experts suggest that travel brands might do exceptionally well by advertising during the Super Bowl. From large travel brands like cruise companies and airlines to smaller mom-and-pop destinations, targeting online ads to Super Bowl enthusiasts may result in higher engagement.
In 2021 MediaRadar notes that Booking.com is using the Super Bowl to roll out new sustainability options for travelers and that Expedia is expected to showcase its VRBO vacation rental hub.
As to how consumers will tune into the game, AdColony reminds us that most will watch on television, but will have mobile devices at the ready, too. More than half of football fans (59%) say they'll follow the big game on multiple devices. More than three-quarters (85%) say they'll watch for the in-game ads; most of these are looking for funny and entertaining ads.
Understand the costs
However you advertise during Super Bowl LVI understanding the costs as well as the potential benefits is key. According to MediaRadar advertisers saw a 28% increase in ad costs during Super Bowl LV in 2021. CBS generated about $530 million in revenue, an 18% increase compared to the 2019 Super Bowl. 
ABOUT THE AUTHOR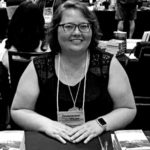 Kristina Knight is a freelance writer with more than 15 years of experience writing on varied topics. Kristina's focus for the past 10 years has been the small business, online marketing, and banking sectors, however, she keeps things interesting by writing about her experiences as an adoptive mom, parenting, and education issues. Kristina's work has appeared with BizReport.com, NBC News, Soaps.com, DisasterNewsNetwork, and many more publications.