Poor product content impacts sales, returns, and brand trust
Earlier this month, a survey from Salsify of more than 1,000 shoppers in the U.S. revealed the importance of quality product descriptions to sales conversions. Survey respondents said product descriptions ranked first in regards to their decision to make a purchase, higher than reviews (second place) and price (third place).
Perhaps the most dominant online shoppers today – Millennials – report that product content is "extremely important"" to their decision to make a purchase. They are 40% more likely to say so than any other group, found Salsify.
New research, this time from Shotfarm and involving a survey of 1,500 consumers, reveals the importance placed on product content. In particular, the research found that, while the effect of poor product content touches on all facets of an online business, the effects are more readily apparent in the areas of brand trust, shopping cart abandonment and returns.
"In the eyes of the digital consumer, a product is only as good as the information associated with it," writes Shotfarm content manager, Sara Berg, on the company's blog. "If that information is incomplete in any way, purchases are delayed, products are returned, and brand equity is lost. All are very costly propositions."
Perhaps the most-damaging of the three main areas identified by Shotfarm as being affected by poor product content is brand trust. While poor product content was responsible for 40% of online shoppers returning an item, and for 30% to abandon a shopping cart, a whopping 87% said they would be unlikely or very unlikely to make a repeat purchase with a retailer that provided inaccurate product content.
ABOUT THE AUTHOR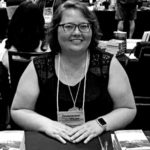 Kristina Knight is a freelance writer based in Ohio, United States. She began her career in radio and television broadcasting, focusing her energies on health and business reporting. After six years in the industry, Kristina branched out on her own. Since 2001, her articles have appeared in Family Delegate, Credit Union Business, FaithandValues.com and with Threshold Media.