ESA releases gaming demographic facts and figures
The Entertainment Software Association (ESA) has released a leaflet outlining a multitude of interesting facts and figures about the gaming audience in the U.S.
Released during the annual E3 Expo game conference, "2009 Essential Facts" (.pdf) illustrates who is playing what and the results are encouraging.
Around 68% of U.S. households now play computer or video games and it's not just the youngsters in the family that are doing so. While the average age of a gamer is 35, over a quarter (26%) is age 50 or over. The bulk of gamers are in the 18 to 49 year age range.
"This is the new golden age of entertainment software. Our products are now being enjoyed by over two-thirds of Americans," said Michael D. Gallagher, CEO of the ESA. "As the findings of the 2009 Essential Facts illustrate, more and more Americans across all demographics are now embracing the interactive entertainment experience that computer and video games provide."
ABOUT THE AUTHOR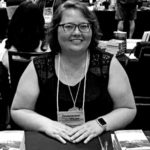 Kristina Knight is a freelance writer based in Ohio, United States. She began her career in radio and television broadcasting, focusing her energies on health and business reporting. After six years in the industry, Kristina branched out on her own. Since 2001, her articles have appeared in Family Delegate, Credit Union Business, FaithandValues.com and with Threshold Media.