The Best VPN Services of 2023: Top 10 Picks
All products recommended by Bizreport are selected by our editorial team, independent of our parent company. Some of our stories include affiliate links. If you buy something through one of these links, we may earn an affiliate commission.
Best Overall
Best Overall
NordVPN
Most Affordable
ProtonVPN
Best for Privacy
Certain parts of the internet are only accessible to people in certain countries. But even if you can reach some sites, you may not want people to know that you're visiting them for privacy reasons. Either way, using a VPN connection could be your solution.
With VPN software, you can get a dedicated IP address that's tied to another country instead of your own. This masks your browsing behavior and ensures you're able to access streaming services and more in whatever ways you choose.
There are free VPN options out there. But these tend to be slow, unreliable, and lacking in features. Paying for access to VPN servers is typically a better option.
That's why we've put together this guide. It covers the top 10 VPN protocols to help you figure out which VPN providers could be right for your needs. Keep reading to learn more.
The Best VPN Services of 2023: Top 10 Picks
What is a VPN?
VPN is an acronym that stands for a virtual private network. To understand why you'd want to access a VPN service, you first need to understand what an IP address is and how companies and governments use them.
Your IP address is a unique string of numbers and letters that distinguishes your internet connection and the device you're using to access it from all others. With an IP address, both governments and companies can discover your online behavior, track it, and prohibit you from accessing certain websites.
When you connect to a VPN server, your internet service provider will say that you're browsing the web from a different country than the one you're actually in. This allows you to use the internet in a free, non-restricted way, which isn't possible for many people without a VPN service.
The Best VPN Services of 2023: Top 10 Picks
ExpressVPN
Read ExpressVPN Reviews
ExpressVPN is a solid all-around VPN provider that offers fast speeds, good security, and connection to a solid number of servers.
Fast speeds
Solid security
24/7 live chat support
More expensive than other options
If you just want a trustworthy VPN service that will mask your IP address and allow you to connect to major streaming services, ExpressVPN could be it. With it, you'll get a dedicated IP address from another country, and will be able to access simultaneous connections depending on the plan you choose.
The only real downside to this VPN company is that it's not the cheapest VPN out there. You may pay a bit more to access this reliable VPN than you would use another secure VPN service and the browser extensions that offer them.
NordVPN
Read NordVPN Reviews
Nord VPN is a popular VPN protocol that gives users access to a kill switch and other helpful features.
More than 5,000 servers
Up to 6 devices
Cryptocurrency accepted as payment
This VPN protects you from everything that the best VPNs do, while also giving you access to good connection speeds and streaming capabilities for Netflix and other streaming services in foreign countries.
If your VPN connection fails with NordVPN, then you won't have to worry about it giving away your data or DNS leaks. The app comes with DNS leak protection through a kill switch that automatically shuts down your internet connection until the robust VPN comes back online.
Proton VPN
Read Proton VPN Reviews
ProtonVPN combines strong security with variable pricing options to offer VPN browser extensions that should work for everyone.
Excellent security
Streams Netflix
Variable pricing options
Limited servers in some areas
Whether you want two VPN servers for the same IP address or simultaneous VPN connections for you and a family member, ProtonVPN can help. This encrypted tunnel is among the best VPNs because it offers a wide variety of privacy-enhancing features to mask your internet traffic beyond what most VPN services offer.
VPN users who have tried ProtonVPN enjoy its port forwarding and support for static IP addresses. However, they complain that it lacks servers in some regions compared to other VPN service providers.
Surfshark VPN
Read Surfshark VPN Review
With SurfShark, you get a solid VPN that delivers simultaneous connections and bonus features that stand out above other VPN companies.
Multi-hop connection available
Good prices
Nice extra features
Customer support is limited
SurfShark is another popular option that offers a lot to like. It has servers in many different regions across the globe, so you should be able to perform unlimited connections no matter what your goal is when you use a VPN. It also features whitelisting, camouflage mode, no border mode, and more to help you get even more out of your VPN usage.
The only major downside with this choice is that you aren't likely to get stand-out customer support from SurfShark.
IPVanish
Read IPVanish Reviews
IPVanish has a strict no-logs policy that makes it one of the best VPNs for people who value privacy above all else.
No logs policy
Stream 8K video
Use with nearly any device
With test VPN services from IPVanish, you will never have to worry about your data getting into the wrong hands. The company doesn't keep any log data on any customers, so there's no way it could be compelled to hand over your information.
IPVanish also limits VPN connection drops and allows you to connect to public wi-fi networks without having to worry as much. Just don't expect to get great customer support from this double VPN option.
Hotspot Shield
Read Hotspot Shield Reviews
Hotspot Shield is a very fast version that's used by customers of internet service providers across the planet.
Extremely fast and widely-used
No log storage
Up to 5 connections
With this option, you can start using a VPN with unlimited devices for up to five connections at a time. The company also has server locations across the globe to mask your IP addresses no matter how you wish to do so. Customers also appreciate the company's no-log policy.
The one thing to keep in mind with this private internet access VPN option is that it can be more expensive than other choices.
CyberGhost VPN
Read CyberGhost VPN Reviews
CyberGhost makes it easy to use a VPN with its excellent interface and a wide variety of servers to choose from.
Multi-platform support
Can stream Netflix
Unique security features
With CyberGhost, you can confidently use the internet in whatever ways you want without having to compromise privacy. It offers comparable performance to some of the top brands in the industry, including Norton Secure VPN. It also has a free version that you can try out before committing to a long-term plan.
The big downside of this VPN server is that it only accepts a limited number of payment options.
Mozilla VPN
Read Mozilla VPN Reviews
When you pay for Mozilla's VPN, you'll support a nonprofit and gain access to one of the best options for masking your IP address on the market.
Support nonprofits with purchase
Strong security
Split-tunneling available
Mozilla VPN will give you a dedicated IP address from many different countries besides your own. It also delivers simultaneous connections so you can mask several IP addresses at once. It's a good tool to consider using alongside the nonprofit's password manager and other free services.
Just note that Mozilla doesn't have as wide of a server network as the other providers on our list. You may not be able to hide your IP addresses in the exact country you want.
Private Internet Access
Read Private Internet Access Reviews
Private Internet Access provides flexible security options while still delivering solid download speeds.
Flexible encryption
Widescale availability
Fast download speed
The streaming speed is limited
With Private Internet Access, you get more control over your privacy, which makes this a good fit for privacy aficionados. It's also widely available, which means you should have no problem accessing it no matter where you're located.
This may just not be your best option if you want a VPN for streaming, as its streaming speeds leave something to be desired.
Torguard VPN
Read Torguard VPN Reviews
Torguard VPN was built specifically with P2P support in mind and has great customer service.
App-specific killswitch
Great for P2P
Strong customer service
Torguard offers an app-specific kill switch that allows you to shut off parts of your internet if the VPN fails while leaving others up and running. This gives you a ton of control and could help you derive more value from this VPN option. The company's customer service is also some of the best in the entire industry.
That being said, the interface on Torguard VPN is a bit dated, which could make it harder to get started.
How VPNs work
VPNs work by creating an additional step between the moment when you click on a site and when that site receives your IP address data.
When you're logged into a VPN, your browsing behavior is sent through a secure tunnel to whichever VPN server you've connected to. Then, your IP information is scrambled, encrypted, and re-routed to the site that you were trying to reach.
The net result is that you're able to access whatever websites you want without any data about who you are or where you're located reaching that site.
How Much Does a VPN Cost?
There are free VPNs out there that you can access. But a free VPN won't be as secure, effective, or fast as a paid one. Paid VPNs typically cost under $10 per month. Some also come with a 30-day money-back guarantee. You will typically get a discount if you pay for a longer plan upfront as well.
Why You Need a VPN
VPNs allow you to access whatever websites you want without having to worry about your private data being handed over to those sites. Many plans offer unlimited simultaneous connections as well, so you can do this with multiple devices at the same time if you wish.
Some people use VPNs to access foreign versions of popular streaming sites like Netflix, where your plan may give you access to a wider catalog of titles. Other people use VPNs out of concern for their privacy. Some even do so because they live in a country where the government restricts the kind of content they can access online.
Protect Your Privacy
The biggest reason to use free VPNs or a paid service is to safeguard your privacy. Having a VPN gives you total freedom to use the internet as you see fit – regardless of what that looks like. Whether you need simultaneous connections for multiple devices or not, you won't have to worry about privacy any longer when you use the best free VPN or paid service.
VPN: Legal or Illegal?
VPNs are legal in the United States and most other countries. The only countries in which they are fully illegal are Belarus, Iraq, North Korea, and Turkmenistan. However, there are also restrictions on how you can use VPNs in places like Russia and China.
Final Thoughts
Using even a free version of a VPN will give you greater peace of mind as you explore everything that the internet has to offer. But paying for one of the providers on our list is the best way to guarantee speed and security while you do this.
ExpressVPN is our pick for the top option overall, thanks to its excellent blend of speed, safety, and affordability. But you may also want to look at NordVPN if you value having access to more server locations or ProtonVPN if security matters to you above all else.
Ultimately, you can't go wrong with any of the options on our list. It all depends on your goals, preferences, and budget. We hope that the information we've provided will help you make the right decision.
Frequently Asked Questions (FAQs)
What is a VPN?
A VPN is a virtual private network. It allows you to browse the internet without revealing your personal data.
Do I need a VPN?
You don't necessarily need a VPN. But having one may bring you peace of mind by keeping your privacy secure as you use the internet.
How much do VPNs cost?
VPNs typically cost under $10 per month. You may even be able to get one for less than that by signing up for a longer-term deal.

ABOUT THE AUTHOR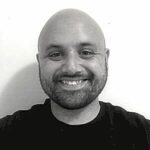 Kellan works with businesses of all sizes to help them achieve their growth goals and has won several awards for his work in the space. He is especially focused on the fields of business finance and the developing cryptocurrency industry, regularly writing about both for audiences across the globe.
ABOUT THE REVIEWER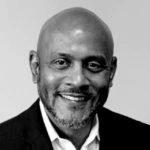 He is an organized and creative thinking sales management professional with experience in outside and inside sales in various markets. Working as freelancer in the Greater Boston Market, he moved to St. Louis and became an Account Executive, then a Sales Manager managing and coaching 12 sales reps covering a nationwide territory. He has developed his team with a combination of consultative selling and value before price coaching mindset which has won him a President's Cup and many other financially rewarding awards at RICOH. His most recent role as a Continuous Improvement Manager provided insight into the importance of delivering a quality product in alignment with the value and reputation of his organization. It further enhances the aspect of selling on value as opposed to price.
+ 3 sources
Bizreport Advisor adheres to strict editorial integrity standards avoids using tertiary references. We have strict sourcing guidelines and rely on peer-reviewed studies, academic research. To ensure the accuracy of articles in Bizreport, you can read more about the editorial process here.
NordVPN. The Best Online VPN Service for Speed and Security. NordVPN. Published 2019. Accessed October 26, 2022. https://nordvpn.com/
High-Speed, Secure & Anonymous VPN Service | ExpressVPN. www.expressvpn.com. Accessed October 26, 2022. https://www.expressvpn.com/home
Hotspotshield. Fastest VPN | Hotspot Shield. www.hotspotshield.com. Accessed October 26, 2022. https://www.hotspotshield.com/