What Is A VPN? How Does Virtual Private Network Benefit You 2023?
VPN stands for virtual private network.

Photo: Jacob Lund/Shutterstock
The average person is starting to care more and more about online privacy. If you're one of them, then you may be one of the many internet users who are interested in using a VPN (Virtual Private Network).
Whether you have a basic understanding of VPN service options or you're still interested in learning about the VPN definition, this article should help. Keep reading to get a complete overview of what a virtual private network is, how using one is beneficial to you, and to find our picks for the best VPN clients out there. Let's get started.
What Is A VPN?
A VPN network is a service that hides your online traffic through tunneling protocols. VPN stands for virtual private network, and it helps you set up an encrypted connection to hide your browsing history from internet service providers and websites. Your IP addresses will be hidden, so that you can use your local network without having to worry as much about data leaks.
What Is A VPN?
A VPN network is a service that hides your online traffic through tunneling protocols. VPN stands for virtual private network, and it helps you set up an encrypted connection to hide your browsing history from internet service providers and websites.
VPN apps encrypt your browsing data in real-time, which makes it much more difficult for people and corporations to track what you do on the internet. With the secure connection that VPN servers provide, your IP addresses will be hidden, so that you can use your local network without having to worry as much about data leaks. 
What Do Virtual Private Networks (VPNs) Do?
When you establish a VPN connection with a VPN server or VPN client, several beneficial things happen. We'll cover each of those in this section.
VPN Conceals Your Virtual Location And Modifies Your IP
Typically, an internet service provider can identify your location through your IP address and internet traffic. But when you set up VPN connections, you can maintain internet access without having to worry about this.
VPN users can conduct their network traffic on the same network while appearing to be in another country. This is why it's more difficult for people to track you and gain access to your accounts when you use a VPN protocol web server to access a secure network.
VPN Encrypts Your Internet Connection
When you access a VPN app and its tunneling protocol, your internet connection enjoys the benefits of encryption protocols as well. This means that you can securely connect to whatever websites you want through a secure tunnel and remote network without having to worry as much about transport layer security.
If you want to use a website that feels a little sketchy to you, then VPN protection and IP security make that much less risky to do.
VPN Protects Your Devices And Secures Your Data Over Public Wi-Fi Networks
Most VPN services will also help to keep your devices and data secure. Whether that means protecting your mobile device from would-be hackers on public internet data networks or ensuring that your operating system is masked, VPN protection allows you to use public WiFi networks without having to worry as much about your information being stolen in the process.
VPN Helps You Access Blocked Content
Finally, many people use a virtual private network (VPN) because they want to access blocked websites. With an SSL[1] VPN, you can mask your IP address to make it appear as though you're in another country. That way, you can access geo-restricted streaming video content and more.
With a secure socket tunneling protocol and VPN server, you truly get access to the entire internet – not just the parts of it that your mobile devices can access in the country that you're staying in. It's another great reason to use a VPN tunnel, VPN technology, and remote access VPNs.
How Do Virtual Private Networks (VPNs) Work?
VPNs work by putting an extra step between the moment you click on a link and the time that this behavior is registered with your internet service provider.
Essentially, a VPN connection will reroute your data through your VPN server's IP address before sending it to the website you want to access. VPN IP addresses originate from your VPN server instead of your device.
This means that it appears as though you're accessing the websites you visit through your VPN client instead of your own devices. The secure data transfer and network security can vary based on the type of tunneling protocol you choose, but we'll cover that more in-depth in a few sections.
Why Should You Use A VPN?
You should use a VPN if you want to mask your IP address for any reason. For example, you might want to access a VPN server or VPN connection if you're trying to stream content on Netflix that isn't available in your country.
Or, you might sign up for a VPN service secure connection if you're concerned about using a public WiFi network and don't want to leak private information with your internet traffic and internet connection.
VPN protocols give you the ability to use the internet privately. From blocking your browsing history to changing your IP address, there are plenty of different reasons to connect to a VPN provider and start using a VPN service.
What Types Of VPNs Are There?
The specific type of VPN connection that's right for you can vary based on the way that you plan on using site-to-site VPNs. If you're trying to figure out which internet key exchange version is right for you, here are three of the major types of VPNs that are worth considering.
Remote-access VPN
A remote-access VPN is intended for companies with remote employees who need to be able to access the company's secure networks and data from anywhere. With this type of private network, you're able to access secure corporate data centers while working remotely.
Site-to-site VPN
A site-to-site VPN is used to hide private intranets so that users of secure networks can access each others' resources without risking their security. These are typically used in large corporations and aren't a good fit for individual users, given how complicated they are to set up.
Client VPN
A client VPN involves connecting to the internet directly through a VPN provider instead of through your internet service provider. This is a very efficient and popular VPN type that many VPN providers offer. This VPN works for most people.
How To Pick The Best VPN Provider?
There are many different VPN options out there. As you look for the right one for your needs and preferences, these are the factors you'll want to consider.
Speed
When you use a VPN, your browsing data has to go through a second step before connecting to the website you want to reach. That's why many free VPNs slow down your internet connection and make it more difficult to access the content you want. This may or may not be an issue for you depending on the kind of content you want to access.
Security
Even if your VPN works at good speeds, it's still important for the platform's security to be solid. If your VPN provider doesn't offer reliable security, then your browsing history could still be compromised, which is the reason you may have started using a VPN in the first place.
Privacy
Privacy matters a lot as well when choosing between free VPNs and paid options. You don't want your user information being leaked by free VPN providers who don't take privacy seriously. That's why it often makes sense to use a paid, reliable service instead.
Servers
Another thing to consider is where a VPN service's servers are located and how many of them they have. You may need servers in certain locations to access some types of geo-restricted content. Plus, if you only have several servers to choose from, that typically increases traffic and reduces internet speeds.
Encryption
It can also be helpful to think about encryption when choosing a VPN. This refers to the strategies that the provider uses to keep your data safe from prying eyes. Some companies are more committed to this than others.
Customer Support
Customer support matters a lot when choosing a VPN service as well. If you ever have an issue with your account or connection, you want to be able to reach out to someone and get help with it if you need it. 
Having access to reliable live chat and phone support can make it much easier to enjoy the full benefits of your VPN.
Price
Of course, price is a factor that always matters when choosing a VPN. The more that you're willing to pay for the service that you choose, the more features that you should get from it. That's why you'll typically need to balance the price against the other factors on our list before making a final decision.
The Top 2 VPN Providers
| | | |
| --- | --- | --- |
| | Express VPN | Nord VPN |
| Award | Best for Speed | Best for Affordability |
| Detail | Read Review | Read Review |
| Link | | |
Express VPN
Express VPN is one of the most popular VPNs on the market. It has lightning-fast speeds and will give you access to a ton of region-locked streaming services and content. Plus, with Express, you get split tunneling and custom router firmware. It also has about 100 more server locations than Nord.
Nord VPN
Nord VPN is one of the most affordable services out there. It also offers solid speeds, access to a wide variety of geo-restricted content, and the ability to customize your connection with a wide variety of server locations to choose from.
With Nord VPN, you can also typically find discount codes online to save even more money on its VPN services. So if you're looking for an affordable option that can do it all, Nord may be your best option.
Final Thoughts
Using a VPN is a smart idea for many reasons. These services help you access geo-restricted content, encrypt your browsing data, and hide your identity from people who have bad intentions – especially when using public WiFi networks.
There are lots of solid VPN options out there, but our favorites are Express VPN and Nord VPN. Each offers affordable plans, fast speeds, and high-quality privacy and security. You can't go wrong with either option, although Express is a bit faster and Nord is a little more affordable.
Ultimately, the specific VPN that you choose may not be as important as your decision about using one or not. If you have any interest in protecting your browsing data and personal information, then using a VPN is a great idea.
Frequently Asked Questions (FAQs)
What is a VPN?
VPN stands for a virtual private network. It's a way to connect to the internet without leaking your private information. Plus, with a VPN, you can access geo-restricted content on streaming sites like Netflix.
How do VPNs work?
VPNs connect your computer to a secure server, which encrypts its data. This allows you to appear as though you're using another device type in another country instead of your own.
Do I need a VPN?
If you want to keep your browsing data private, then you need a VPN to make it happen. These services will encrypt your traffic so that you can use the internet without having to worry as much about your information getting into the wrong hands.
Will a VPN speed up my internet connection?
Generally, no, unless your ISP is deliberately throttling your connection. The process of encrypting your data coupled with routing your traffic through a remote server – which may or may not be an ocean away – will take some time and will result in a slowdown in your connection speeds. This is a normal and unavoidable consequence of using a VPN.
ABOUT THE AUTHOR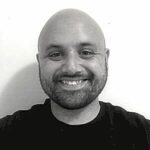 Kellan works with businesses of all sizes to help them achieve their growth goals and has won several awards for his work in the space. He is especially focused on the fields of business finance and the developing cryptocurrency industry, regularly writing about both for audiences across the globe.
ABOUT THE REVIEWER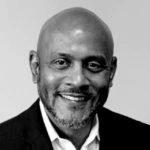 He is an organized and creative thinking sales management professional with experience in outside and inside sales in various markets. Working as freelancer in the Greater Boston Market, he moved to St. Louis and became an Account Executive, then a Sales Manager managing and coaching 12 sales reps covering a nationwide territory. He has developed his team with a combination of consultative selling and value before price coaching mindset which has won him a President's Cup and many other financially rewarding awards at RICOH. His most recent role as a Continuous Improvement Manager provided insight into the importance of delivering a quality product in alignment with the value and reputation of his organization. It further enhances the aspect of selling on value as opposed to price.
+ 1 sources
Bizreport Advisor adheres to strict editorial integrity standards avoids using tertiary references. We have strict sourcing guidelines and rely on peer-reviewed studies, academic research. To ensure the accuracy of articles in Bizreport, you can read more about the editorial process here.
CSRC Content Editor (2015). Secure Sockets Layer (SSL) – Glossary | CSRC. [online] Nist.gov. Available at: https://csrc.nist.gov/glossary/term/secure_sockets_layer.