Download-to-own videos to generate more revenue than ad-supported
By 2011, advertiser spending on Internet video streams to PCs and TVs will approach $1.7 billion, but movie and TV downloads will generate consumer spending of $4.1 billion, according to new analysis from Adams Media Research (AMR). This compares with consumer spending of just $111 million in 2006.
"Given all the [recent] excitement about product launches, there is a general feeling that the market is bigger than it is, and that boom times are just around the corner," said Tom Adams, president of AMR. "We think it's about to happen, but there will be some stops and starts – getting these technologies to work is not trivial."
The study, called "Video on the Internet: Ad-Supported Streaming and Download-to-Own", examines advertising and download spending on film, TV, and other forms of Internet-based video content, including music, sports and informational videos, plus user-generated content. It predicts that while ad-supported videos will prevail, by 2011 consumer spending on downloading TV shows and movies would exceed ad spending, boosted by new and improved download tools along with development in TV / computer networking. Apple Inc. are already selling Apple TV, a box that can translate video downloaded from the internet in to a format that can be viewed on high definition televisions.
"The Internet is going to revolutionize the business of video distribution," said Adams, "But in all the excitement about product launches by Wal-Mart, Amazon and Apple, people are getting giddy about how fast it will happen. We felt it was time to develop a rational set of projections, analyzing the ad-supported and download-to-own markets for both movies and TV shows in light of what the industry has learned in the past three decades of video distribution shifts."
ABOUT THE AUTHOR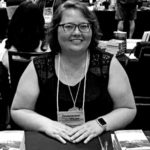 Kristina Knight is a freelance writer with more than 15 years of experience writing on varied topics. Kristina's focus for the past 10 years has been the small business, online marketing, and banking sectors, however, she keeps things interesting by writing about her experiences as an adoptive mom, parenting, and education issues. Kristina's work has appeared with BizReport.com, NBC News, Soaps.com, DisasterNewsNetwork, and many more publications.