How To Get A Business License In California In 2023?
Getting a business license can be a daunting experience.

Photo: Just Life/Shutterstock
Getting a business license in California can be a daunting experience for business owners; however, you can continue reading through this guide as we inform you about the process of applying for a business license in the state of California and why this is such a crucial step to becoming a legal entity.
How To Get A Business License In California?
Name & Form Your Florida Business
Apply For a Business Tax Certificate
Determine Additional Local Licenses Required 
Apply For Any Additional Statewide Licenses
Apply For Federal Licenses & Tax Treatment
Maintain Your Florida Business License
How To Get A Business License In California 2023?
With a better idea of the different California business licenses, local licenses, and federal business licenses you may need, let's walk through the steps you'll need to take to get the business license.
Name & Form Your California Business
First, you need to form your new business,[1] give it a legal business name, and select the business ownership, business address, or business structure that works best for you. This can include a sole proprietorship, limited liability company, and others, all of which are allowed in California and are two structures that many businesses select. Make sure you register your name and business address with the California Secretary of State's office, which will help ensure that there's not already a business with a similar name operating in the same industry or region. 
Apply For A Business Tax Certificate
You should first get your business tax certificate with your local government to pay your taxes on your annual sales as a business entity, even for small businesses. This step doesn't require you to have a business plan just yet or projected revenue.
Determine Additional Local Licenses Required
Make sure you submit your business license application to your local government. Most of the time you can get a business license online, though make sure you check with your city or county, like San Diego, to ensure that this is possible. There are other permits you may need from your local government at some point for your business, like a building permit for business and economic development, and others.
Apply For Any Additional Statewide Licenses
As we mentioned above, if you have a certain business type, you may need a business license from the state before conducting business. 
Apply For Federal Licenses & Tax Treatment
Again, you may need federal licenses or a seller's permit based on the type of industry that you operate in and how it's regulated on the federal level.
Maintain Your California Business License
What does the renewal process look like for California business licenses? Have they renewed annually? Given the fact that your business license application in the state is dealt with at the local level, the renewal process can vary depending on where in the state you reside and operate your business. So, you may need to repay the fee and renew your license every year or every few years.
Is A California Business License Required?
So let's talk about whether a business license is needed in California. It is important to know that they don't require or offer a statewide business operating license. However, you may still need a California business license[2] at the city or county level to legally operate. 
There is only one statewide California general business license offered, which is the 'seller's permit'.[3] So, you will likely need to secure some sort of business license from your local government as a California business owner.
You need to get a business license to get a business tax certificate and collect and pay your sales tax. Plus, in addition to the local business license, you'll likely need, you may need others depending on where you're located and what type of business you operate.
It's also important to know that you'll need the proper licenses for all the different cities and counties in which your business operates.
Different Types Of Business Licenses
Now let's go over some of the different types of business licenses that a business entity may need to get in the state of California. As a reminder, most businesses in the state will need at least one business license to operate legally, even though they don't have a general business license at the state level. So as we go through the various types of business licenses, keep in mind what industry you're in and where you're located so you know all the requirements you have to abide by.
California Local Business Licenses
At the very basic level, California state licenses you'll need include a business operating license, which is sometimes called a 'business license' or 'general license' and includes a business tax certificate.
Most California counties will require this business license, in addition to FBN (fictitious business name) or DBA (doing business as) statements.
Additional licenses include a public health operating license for all restaurants, coffee shops, fitness facilities, and more. Plus, professionals in these fields will need to obtain a certain certification to work within the industry.
California Statewide Licenses
Depending on the industry, you may need a state-level business operating license rather than only on the local level. This includes the sales and use permit, or seller's permit. This is required for any business that sells or leases tangible property. With this, they must get a seller's permit before they can even sell.
Plus, any manufacturers or businesses that import or distribute alcohol must get the relevant license with the California Department of Alcoholic Beverage Control and register for the Alcoholic Beverage Tax with the Department of Tax and Fee Administration.
Federal Licenses and Permits
Small businesses probably don't need a federal license. However, if you have business activity in the following areas, you might need to get specialized permits or licenses.[4] 
Such areas include agriculture, alcohol sales, firearms and explosives, commercial fisheries, mining and drilling, nuclear energy, radio and TV broadcasting, and more. These businesses require licenses at the federal level, not just from the California state board or local county or government agencies.
Cost Of Business License In California
Now let's go over the California business license cost. Given that much of this process is dealt with on the local level, the California business license cost can vary depending on where you're based. In some cities, they will even exempt the fees that small businesses pay.
In general, the cost of a seller's permit and other relevant licenses can range anywhere from $15 to a few hundred dollars.
The Top 2 Business License Services
ZenBusiness
ZenBusiness is a business formation service known for its affordable pricing and great customer service and has three tiers of plans to help you get started. 
Each plan includes an annual report service, an invoicing app, an operating agreement template, an employer identification number, website domain and hosting, and expedited filing service for the higher tiers. 
Incfile
Incfile helps you form your business online, including as a sole proprietor, LLC, S-corp, non-profit, and more. They have several plans available, each of which includes a registered agent and mailing address free for a year. 
Final Thoughts
Getting a license for your business in California can seem overwhelming to some. However, it doesn't have to be too complicated, especially given the fact that most businesses can get all required permits at the local level. Luckily, the CalGold[5] website run by the state helps anyone with their own business figure out the exact licenses they'll need to operate in the state without any guessing games. 
The same is not available by the federal government for a federal license, though if you conduct business in California and are wondering what seller's permit, building permits, or other licenses you'll need to sell online, you can double-check on this website to see what is required to conduct business legally.
Frequently Asked Questions (FAQs)
Why do you need a federal tax ID number with the Internal Revenue Service (IRS)?
You need this for tax purposes to pay your federal tax liabilities, hire employees, track and collect sales tax, and more.
What is a fictitious business name?
A fictitious business name statement is required when the name that you're doing business with doesn't match the name that's registered with the Secretary of State.
Do I need a business license from the state of California to operate?
No, you may not need a business license from the state to operate your business. However, you will likely need some sort of licensing, though this will often come at the local level.
Where do I get a business license in California?
You can submit applications and renewals for a California business license online.
ABOUT THE AUTHOR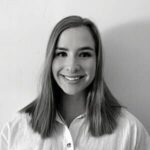 Bailey Schramm is a writer based out of Jackson Hole, WY, primarily covering topics and trends in financial services, business, and the blockchain. With a background covering stock market developments for a major FinTech company, she now provides SEO and content strategy services to financial service companies and tech startups.
ABOUT THE REVIEWER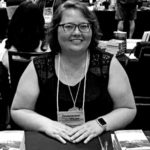 Kristina Knight is a freelance writer with more than 15 years of experience writing on varied topics. Kristina's focus for the past 10 years has been the small business, online marketing, and banking sectors, however, she keeps things interesting by writing about her experiences as an adoptive mom, parenting, and education issues. Kristina's work has appeared with BizReport.com, NBC News, Soaps.com, DisasterNewsNetwork, and many more publications.
+ 5 sources
Bizreport Advisor adheres to strict editorial integrity standards avoids using tertiary references. We have strict sourcing guidelines and rely on peer-reviewed studies, academic research. To ensure the accuracy of articles in Bizreport, you can read more about the editorial process here.
Ca.gov. (2023). Starting a Business:: California Secretary of State. [online] Available at: https://www.sos.ca.gov/business-programs/business-entities/starting-business.

Sba.gov. (2023). Apply for licenses and permits | U.S. Small Business Administration. [online] Available at: https://www.sba.gov/business-guide/launch-your-business/apply-licenses-permits.

‌Ca.gov. (2023). Obtaining a Seller's Permit. [online] Available at: https://www.cdtfa.ca.gov/taxes-and-fees/faqseller.htm.

Ca.gov. (2013). Permits & Licenses. [online] Available at: https://www.cdtfa.ca.gov/services/permits-licenses.htm.

Ca.gov. (2023). CalGold Home Page. [online] Available at: https://www.calgold.ca.gov/.