BetterLegal Review 2023: Pros, Cons & Top Alternatives
All products recommended by Bizreport are selected by our editorial team, independent of our parent company. Some of our stories include affiliate links. If you buy something through one of these links, we may earn an affiliate commission.
Pros
Outstanding turnaround time

Impressive customer reviews

Reasonably-priced registered agent service
Cons
Customer service is limited

Full formation is costly

Relatively new in the business formation market
BetterLegal provides its clients with features like drafting of bylaws and operating agreement, business license service, state compliance services and annual reports filing, and filing of amendments, such as change of company name, state, address, member info, etc.
BetterLegal company formation service is an online company that helps in the formation of businesses. As a 21st century firm, it employs the most recent technology as well as optimized processes to make the process of creating a business simpler for its clients.
In this article, we're going to analyze about BetterLegal Review Headquartered in Austin Texas, BetterLegal services were established in 2017 and are a considerably minor player in the business formation market. Just like the majority of young peer firms, BetterLegal put more emphasis and priority on efficiency.
The company boasts a simple and straightforward website and outstanding turnaround times. They usually outsource a significant portion of their services, including the registered agent service. They also provide numerous services via partner firms such as online accounting firms, banks, and insurance companies.
Primarily, BetterLegal concentrates on business formation services. They also provide several other services that are related to forming and managing a business entity. Some of those include drafting bylaws and operating agreements, business permit search, filing of annual reports, and state compliance services.
While BetterLegal can assist you to form an LLC and handle all the technicalities, it's not an accounting or law firm – therefore, it can't provide legal advice or tax advice. This review will discuss everything you need to know regarding this business formation company, including its alternatives.
Advantages Of Using BetterLegal
Using BetterLegal formation services has several benefits. Below are some of the advantages associated with BetterLegal.
Impressive Turnaround Times
This is the main advantage of BetterLegal – they provide same-day filing services for all formations. This means that articles of incorporation or organization will be submitted to the relevant state agencies on the same day that you share them with BetterLegal.
They also make sure that you receive your business documents and other helpful documents in less than three business days after the processing times of your state. Plus, you don't have to make another payment to receive internal prioritization. When creating a new business, swift turnaround times are often the most crucial factors to consider.
I submitted my LLC information through a seamless online process and I was formed within a week! Thank you Better Legal.

Seamless and Speedy LLC Formation
Superb BetterLegal Reviews
Since BetterLegal is a relatively small and new company, it doesn't have as many reviews online. However, the reviews that are available are quite solid. On Trustpilot, it has a rating of 4.8 out of 5. BBB has also given a rating of 4.88/5.
They are accredited with an A+ rating by the Better Business Bureau. The reviewers of the company praise its turnaround times, clarity, as well as prices (although the prices are not as impressive). All these reviews signify customer satisfaction.
Affordable Registered Agent Service
BetterLegal provides third-party providers of registered agents at $90 annually or $10 monthly. The majority of registered agent services cost around $100 annually, with others (like LegalZoom) being as high as $299 annually.
When looking for registered agents, any price savings are considered very important, since you pay for it every year. This can be even more significant if you intend to operate in multiple states because you'll require registered agents in all those states.
No Upselling
To enhance transparency in its quality service delivery, BetterLegal has eliminated upselling, using technical jargon, and has clearly defined its pricing terms. The company has done away with package stuffing which is typically used to attract hidden fees. Instead, they have consolidated them into a single plan that meets all the business formation and licensing needs of its clients.
Live Dashboard
The dashboard on BetterLegal's website makes it stand out from its competitors because it enables its clients to remain engaged by offering real-time updates and assistance. It allows clients to make amendments to their limited liability companies – either adjustments or adding new information.
After the client has completed this process, the live dashboard will instantly display all the paperwork that's required, the relevant costs, and the timeframe. The live dashboard puts all the necessary services on one platform to make it a one-stop platform. The dashboard also features an intuitive and user-friendly interface.
Who Is BetterLegal Best For?
BetterLegal is best known for the formation of an LLC quickly; it also has the option to do this on the same day. Besides, BetterLegal has an easy-to-navigate website to help you quickly look for your desired services.
This company is best for new entrepreneurs, small business owners, solopreneurs and freelancers, nonprofit organizations, startups, online businesses, etc.
It provides clear and concise information on its website, which makes the entire process very easy, and they also provide round-the-clock customer support, which you may need initially when trying to form your legal entity and if you have any questions.
Attorney fees, registration costs, and state taxes are only some of the significant costs associated with forming an LLC the conventional way. You can save money using BetterLega services because they only charge nominal service fees. Additionally, there are no additional costs that are not disclosed upfront, and they also guarantee complete transparency.
The prime motive of BetterLegal is to streamline the entire process of business registration and LLC formation for business owners, which makes BetterLegal a good choice of cost-effective solutions related to legal solutions.
BetterLegal Pricing
BetterLegal offers a single package with a flat service fee of $299 plus the state filing fee. Here is what you need to know about this package.
Packages Of BetterLegal
| | | |
| --- | --- | --- |
| | BetterLegal Packages | Incorporation formation |
| LLC and incorporation formation | $299 | $299 |
| Tax ID | Included | Included |
| Registered agent services | $10 per month or $90 per year | $10 per month or $90 per year |
| Annual compliance services | $10 per month or $90 per year | $10 per month or $90 per year |
| Business permit and license search | $125 | $125 |
| Amendment and document research | Free of charge | Free of charge |
| Filing services | $25 + filing fees | $25 + filing fees |
| Obtain certificate of good standing | $25 | $25 |
| Operating agreement | Included | Included |
BetterLegal's Formation & Incorporation Package
BetterLegal Solutions LLC has an LLC formation package that can help you in filling out all the crucial documents and offers filing services for corporate formation. In the United States, limited liability companies are the most popular form of business.
They are simpler to manage as compared to C-corps (standard corporations) and have fewer compliance requirements and recordkeeping. During tax evaluation, LLCs come in handy because they provide significant tax benefits via pass-through taxation.
Many people usually employ LLC or corporation formation services from companies such as BetterLegal Solutions LLC to file their documents. That means articles of organization for LLCs and articles of incorporation for corporations. BetterLegal usually offers a single pricing package at $299 as well as the state filing fee. It comes with the following services, such like:
Name availability search.
Preparing the certificate of formation and filing it on your behalf.
Operating agreement. The company offers the operating agreement draft that you need to complete the information regarding the ownership of your business as well as the governance structure and business structure.
Federal tax identification number. This number is used as your employer identification number. It's used to open a bank account for your business or a bank account for your employees, employ staff, and pay your taxes.
Free website, tax analysis, insurance evaluation, and information center.
You also get minute templates, officer designation, ownership amendment forms, S corp tax election (BetterLegal is a leading virtual tax service), banking resolution, and so much more.
BetterLegal Quick Overview
BetterLegal is an online company that guarantees the swift and reasonably-priced formation of businesses while keeping a high level of integrity and transparency. Its dedication to supplying its customers with superior, client-oriented service has led to numerous professional endorsements as well as a large membership base of loyal clients.
It's essential to keep in mind that BetterLegal is not a law firm and it doesn't work for a law firm. It only helps in establishing LLCs and corporations. Once you have formed your company, the responsibility of BetterLegal ends there. Therefore, you cannot receive legal guidance or advice from them.
BetterLegal Review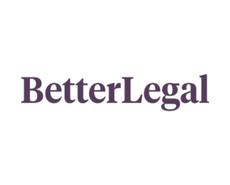 10% Off
All Service
Best Overall Value
Impressive turnaround time
Cheaper registered agent services and formation package
Third-party partnerships
Fast and secure website
Free business checking account
BetterLegal Customer Reviews
BetterLegal does not have myriads of customer reviews on online platforms. However, the few that are available are mainly positive and mainly praise the efforts of the company in offering a fast turnaround time, straightforward user interface, and the quality of their services. Here are a few reviews from some clients.
I was a paralegal for years and this company does exactly what they say they will do and they do it quickly! The fact that you have a dashboard to monitor what is going on, all of the resources they offer to help you choose other services are icing on the cake. The price is amazing and so is the quality.

Anonymous customer
BetterLegal was a great easy process to get our business started. They handled everything with great speed and professionalism. Your pricing is also very fair and competitive. I look forward to partnering with BetterLegal for years to come. Thanks for your great service!

Baby I'm A Star LLC
Best LLC filing service I have ever used. Very fast and efficient. Followed up after the order was placed and 3 days later, the LLC was delivered to me. I'm impressed and will ABSOLUTELY recommend them to fellow business owners!

RT
Setting up my company in a new state was super simple. Better legal explained everything and took care of it all. The additional services they offer are also interesting and helpful.

Haute Interiors, LLC
BetterLegal Review
Review of BetterLegal Review
| | | |
| --- | --- | --- |
| Overall Pricing and Value | | 90% |
| Cost Value | | 90% |
| Customer Support | | 90% |
| Ease of Placing an Order | | 90% |
| Included Features | | 80% |
BetterLegal is an ideal brand for many business owners because of its single pricing plan ($299 + state filing fees), service delivery, and business formation-related services. Here is why business owners like BetterLegal.
Is This Brand Right For You?
Besides BetterLegal lacking a registered agent and being a bit costly, it certainly is a top formation service for business owners. Its formation package – LLC and incorporation formation packages – are quite handy and effective.
The price of registered agent service is more affordable as compared to its competitors. It also has superb reviews online, a simple and straightforward user interface, and a great turnaround time. Therefore, BetterLegal is a commendable LLC formation brand.
Cost Value
BetterLegal stands out from the other LLC formation companies because it provides a flat fee of $299 for its business formation services as well as a clearly outlined and streamlined customer experience.
Customer Service
Just like many small LLC formation services, customer support at BetterLegal lacks the customer service personnel that bigger organizations have. Although the website provides clients with online chat functionality, contact details are unavailable on the main pages. To get this information, you need to scroll all the way to the privacy section at the bottom of the website.
The good thing is that your company formation will be successful so you won't need a customer support rep.
Ease of Use
BetterLegal has a friendly and intuitive user interface. It has a live dashboard that offers clients an upscale navigation experience. Also, the registration process and order submission are quite simple and straightforward.
Included Features
Tax analysis & election
Banking resolution
Business formation services
Filing services
Business tax analysis
Registered agent services
State compliance service
Permit and license search
Drafting operating agreements and bylaws
Overall
Overall, setting up an LLC or incorporation with BetterLegal is quite simple and convenient. First, the signup process is easy and takes less than 10 minutes to complete online. The customer service is great, especially the live chat feature. However, the customer support reps are not always available but can be handy to help in resolving customer complaints.
Besides, you get great value for your money as they have done away with upselling. There are no hidden charges and everything is clearly explained. Besides, BetterLegaloffers an integrated payment platform to make payments as easy as possible for its clients.
If you need additional services, BetterLegal has partnered with several third-party service providers to make sure you receive those add-on services.
Top 2 LLC Alternatives Of BetterLegal Review
If you're not interested in BetterLegal LLC's formation service, here are other great alternatives you should consider.
| | | | |
| --- | --- | --- | --- |
| | ZenBusiness | Northwest Registered Agents | BetterLegal |
| Basic Formation | $0 + state fees | $225 + state fees | $299 + state fees |
| Full Formation | $199 | $225 | $389 |
| Full Formation + Website | $349 | – | $389 |
| Detail | Read Review | Read Review | Read Review |
| Link | | | |
ZenBusiness
ZenBusiness was founded in 2015 and has quickly expanded to join the list of the most renowned corporation formation companies. A major selling point is that it is among the most affordable LLC companies. You're only required to pay the state fees for its basic plan, and you'll form an LLC, file your annual reports, as well as other LLC services. With ZenBusiness, you will receive:
Swift filing process
High accuracy of order processing
Employer Identification Number services
Northwest Registered Agent
Established in 1998, Northwest Registered Agent is an experienced company and is renowned for securing customer information. There are no third-party service providers – just you and the LLC formation company.
For just $125, Northwest provides you with registered agent services for a full year. You'll also receive an operating agreement, preparation of articles of organization and filing, free business name search, and much more. Some of Northwest's perks include:
Error-free guarantee
Online access to your business documents in a few business days
Free email reminders to company report deadlines
Conclusion
In conclusion, BetterLegal outpaces its rivals because of the swift turnaround times it offers. These turnaround times have rendered it the go-to LLC and corporation formation company for entrepreneurs looking for business formation and all the services associated with it.
Another reason why many clients prefer to work with BetterLegal is its pricing structure. BetterLegal offers its corporation formation packages at a flat service fee. When you pay this price at this online store, you'll receive key services such as essential corporation and LLC formation services.
Additionally, you'll get access to additional services such as a free website domain, drafting an operating agreement, free tax analyses, insurance evaluations, banking resolutions, attorney services, as well as a free business checking account. Who wouldn't want it?
BetterLegal's downside is that it doesn't offer registered agent services as part of its packages. Most of its competitors offer this service in their pricing.
But if speed is paramount to you, and you don't mind their price, then BetterLegal could do the right job for you.
Frequently Asked Questions (FAQs)
What are the main benefits of BetterLegal?
BetterLegal provides great turnaround times and convenient formation of companies
Which packages does BetterLegal offer?
BetterLegal offers two main packages – LLC formation and incorporation formation.
Is BetterLegal legit?
Yes, it is. The company was founded in 2017 and is Better Business Bureau (BBB) accredited. More so, BetterLegal has a BBB rating of A+ as well as an impressive customer review on TrustPilot.
What is the refund policy at BetterLegal?
In the terms of use section, BetterLegal clearly states that all online payments are final. They do not make any refunds once a transaction has been successfully made.
ABOUT THE AUTHOR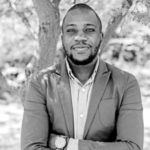 Billy Graham is a Highly skilled copywriter/editor with over 8+ years of experience working for content mills, direct clients, and SEO marketing agencies alike. Possesses extensive expertise in crafting unique copy, exceeding editorial goals, and delivering first-rate client-focused service in results-driven content production. Specialties include gaming, branded content, short-form to long-form copywriting, call-to-action, buying guides, how-to – articles, product reviews, and comparisons, copy editing, proofreading, complete QA, and in-depth research.
ABOUT THE REVIEWER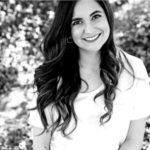 Jazmin Castello holds a Master's degree in Business Management, owns two companies, and has also published a self-help book. When she is not working or writing, she likes to spend time with her family and to travel.
+ 6 sources
Bizreport Advisor adheres to strict editorial integrity standards avoids using tertiary references. We have strict sourcing guidelines and rely on peer-reviewed studies, academic research. To ensure the accuracy of articles in Bizreport, you can read more about the editorial process here.
Annual Reports. www.gsa.gov. Accessed February 16, 2023. https://www.gsa.gov/reference/reports/budget-performance/annual-reports

BetterLegal is rated "Excellent" with 4.7 / 5 on Trustpilot. Trustpilot. Accessed February 16, 2023. https://www.trustpilot.com/review/betterlegal.com

BetterLegal | Better Business Bureau® Profile. www.bbb.org. Accessed February 16, 2023. https://www.bbb.org/us/tx/austin/profile/incorporation/betterlegal-0825-1000137460

IRS. S Corporations | Internal Revenue Service. Irs.gov. Published 2018. Accessed February 16, 2023. https://www.irs.gov/businesses/small-businesses-self-employed/s-corporations

Basic Information About Operating Agreements. Basic Information About Operating Agreements. Accessed February 16, 2023. https://www.sba.gov/blog/basic-information-about-operating-agreements

Employer ID Numbers | Internal Revenue Service. Irs.gov. Published 2012. Accessed February 16, 2023. https://www.irs.gov/businesses/small-businesses-self-employed/employer-id-numbers