Zenbusiness VS Rocket Lawyer 2023: Best LLC Service
All products recommended by Bizreport are selected by our editorial team, independent of our parent company. Some of our stories include affiliate links. If you buy something through one of these links, we may earn an affiliate commission.
A free registered agent service can be a big help to those setting up a limited liability company, corporation, or other business license. Some, like Rocket Lawyer, offer a money-back guarantee. Most services can help by providing the experience and knowledge necessary to be in legal compliance with the state's rules and regulations, but you can act as your own registered agent. However, a registered agent service such as this is designed to perform certain actions and receive certain official documentation from official entities like tax registration, process servers, and courts for which some new owners may need assistance. Some services include free registered agent service. Our Zenbusiness and Rocket Lawyer comparison will help you make the right decision for your business. 
First, both have great customer feedback, prompt support options, and a low annual or monthly fee. Their standard filing speed is within a business day, and at the premium package, some expediting filing options are available. Second, both have a refund policy and neither uses only one package for all customers. On an a la carte basis, Rocket Lawyer will win because their one-off services start at $9.99 per interaction. Neither limits the user to online one package, and both will serve more than one million businesses in the next three years.
ZenBusiness
ZenBusiness has the most reasonable pricing and offers two services that set them apart from other business formation services: Zenbusiness Money Essential and Worry Free Compliance, both are available with an online account. Money Essential tracks expenses and offers a tax deduction finder. Worry-Free Compliance is a service guarantee for filing services. Zenbusiness has three pricing tiers, starting at $49 per year pulse state fees; this includes additional services like state compliance features and limited liability company incorporation documentation. They also have expedited processing.
Rocket Lawyer
The legal aspect is where Rocket Lawyer has a significant advantage. Rocket Lawyer offers good legal services. Customer feedback is positive for services including business formation, legal forms, and documentation access, power of attorney, and accurate legal advice from qualified professionals. Rocket Lawyer services include a legal services subscription; additional services Rocket Lawyer offers are 1:1 consultations, document research, and a business website package.
Read More: Best LLC Services 2023
Zenbusiness vs Rocket Lawyer – Brand Comparison Details
| | | |
| --- | --- | --- |
| Compare | Zenbusiness | Rocket Lawyer |
| Order Processing Time | Expedited service, rush filing available | 24 hours, rush filing available |
| Price Starts From | $49.99/year plus state fees | $39.99/legal document, monthly membership |
| Formation Services | | |
| Registered Agent Service | | |
| Filing Binder | | |
| EIN Registration Fee | | |
| Operating Agreement | | |
| Web Domain | | |
| Annual Compliance | | |
| Worry-free Cpa Assessment | | |
| Customer Service | | |
| Detail | Read Detail | Read Detail |
| Link | | |
Best Overall Pricing and Value: Zenbusiness
Zenbusiness
Zenbusiness has the most reasonable price when compared with other providers, with packages starting at $49 per year plus state filing fees. Zenbusiness has three pricing tiers with the highest coming in at $299 per year. This low-cost LLC service and business tips make them a leader in the entire industry.
Rocket Lawyer
Rocket Lawyer's services can get expensive, but they also offer experienced online legal services and a host of free services that include a 30-minute consultation call with a lawyer, document defense, and free LLC filing. In the paid tiers, Rocket Lawyer's prices are competitive; they offer registered agent service, legal document creation, and longer 1:1 consultations with lawyers from your state. Rocket Lawyer services include a legal services subscription; other things Rocket Lawyer offers are 1:1 consultations, document research, and a business website package. These paid services start at $9.99 per interaction.
Best Track Record & Experience: Rocket Lawyer
Zenbusiness
According to customer reviews Zenbusiness has high customer satisfaction with the Better Business Bureau, but they are significantly younger than many competitors. They are a reliable LLC formation provider that has an expedited tier for those needing same-day electronic delivery, legal services, and legal documents, LLC formation, and will serve more than one million business clients by 2025.
Rocket Lawyer
Rocket Lawyer offers a very comprehensive service for people with a wide range of legal needs given their premium membership. For those who just need a one-off service, their a la carte options can be a great resource to certain business owners. All in all, they offer exceptional service, a great customer service team, and a free trial that helps potential customers try out the platform risk-free.
Best Common Features: Zenbusiness
Zenbusiness
Zenbusiness offers LLC formation documents, and legal paperwork including annual report service filing, best-registered agent service included, documents for LLC formation, and also has a number of stand-alone services for those who do not need a bundled package. They are also one of the most affordable LLC formation services and do have some free business services within the first year of working together.
Rocket Lawyer
Especially as a premium member, there are many great features included when you pay for Rocket Lawyer. This includes document defense, a discount on registered agent services, a Q&A with a Rocket Lawyer consultant, and many other legal services.
Best Customer Support: Rocket Lawyer
Zenbusiness
According to the better business bureau website, Zenbusiness offers a live customer support team that has good customer reviews. Customer support hours are standard business hours, however, you will not always speak to the same representative. They offer phone, email, and online chat features for clients.
Rocket Lawyer
Rocket Lawyer has a great customer service team, which is even praised by customers on the BBB website. They have a number of ways that you can access customer support networks, including through a chatbot, email, phone, and other methods. They do have set customer support hours.
Best Ease of Use: Rocket Lawyer
Zenbusiness
Zenbusiness' online services are simple to navigate and understand. Their online portal and dashboard will keep your business updated with any upcoming tasks or deadlines.
Rocket Lawyer
The Rocket Lawyer site is easy to use, especially with its intuitive form builder where you can create custom documents. From the site, you can also easily access legal advice from attorneys, and go through the entire business formation process in an efficient manner.
Best LLC Formation: Zenbusiness
Zenbusiness
Incorporation service can be confusing, but for businesses, it will help avoid tax pitfalls and ensure the businesses are compliant with state regulations. Zenbusiness offers comprehensive LLC service that is reliable, cost-effective, has a compliance calendar, and has a fast turnaround time.
Rocket Lawyer
For those who have a number of legal questions, concerns, or needs, Rocket Lawyer is a good choice. The platform allows for one on one sessions with lawyers from your state, a full legal documents library, LLC formation, power of attorney, and other legal needs. Some of their services do have an additional service fee, so make sure you check what does and does not go along with their membership tiers.
Best Registered Agent Services: Zenbusiness
Zenbusiness
Zenbusiness offers registered agent services and publication services throughout the United States, with pricing starting at a $49.99/year annual fee. Zenbusiness has good customer reviews for LLC formation packages, and web chat and the Zenbusiness premium package is great for a small business owner needing to file an LLC online or develop their LLC website. Access the Zenbusiness starter package on their website.
Rocket Lawyer
Rocket Lawyer offers registered agent services and legal entity services throughout the United States; their pricing for this service is free for members who pay the Premium annual fee. They also offer personal services like an operating agreement template. Access their starter package on Rocket Lawyer's website.
Best Speed of Formation: Zenbusiness
Zenbusiness
Zenbusiness has a same-day guarantee for filings.
Rocket Lawyer
Rocket Lawyer has a fast turnaround time, but some filings may take more than 24 hours to complete. For this reason, Zenbusiness will be the best choice for those who are facing a time crunch.
Which Should You Choose?
Even with state fees and other costs, both Zenbusiness and Rocket Lawyer have a lot to offer business entities according to customer feedback. From LLC services and a money-back guarantee to developing business documents, business attorneys, and the best business formations, either choice will serve most incorporations.
Choose Zenbusiness if:
For an affordable LLC formation service, Zenbusiness is the right choice. Their pricing starts at $49/year plus state fees for basic services, and they have a number of packages with LLC formation service included so that you can choose exactly what you need for your business. They also have add-on services that can be chosen if a full package is not needed.
Choose Rocket Lawyer if:
If you need more legal advice than simple filing mechanisms, Rocket Lawyer has more to offer. Rocket Lawyer has many free offerings that go along with their Premium membership; these include a money-back guarantee, and Rocket Lawyer offers one-to-one consultations with lawyers from your state to answer specific questions.
Final thought
What is the right service for a business entity? One that helps fulfill legal requirements. There are several reasons to consider using an agent from extras like creating other helpful documents, refund policies, LLC websites, annual report service, business formation services, and additional services like a separate business address. The top LLC services and the best LLC formation services use a principal office address separate from the company storefront. The entity can accept notifications for legal services, and a new entity or agent may represent an individual or business as they transact business. A commercial entity or agent in the United States will have experience in report creation, and ensuring compliance paperwork, like an operating agreement, is current with the state entities, and allows the owner to focus on growing the business. Other benefits to working with the best business formation package include limited liability partnerships, business formation services or document services, and providing the annual report service.
Frequently Asked Questions (FAQs)
Is a registered agent service mandatory?
Yes, it is mandatory to have a registered agent service, but the entity or agent service does not have to be an outside entity. An owner or employee can act as their own agent. The service operates during the business hours of 8 am to 5 pm, Monday through Friday. 
What are LLC packages?
This a service offered by businesses like Zenbusiness and Rocket Lawyer to combine many small complicated tasks into one larger service. Many times, an LLC formation package will include other legal offerings like document creation, tax advice, linked bank account options, banking resolution, and other services.
What are some extra services offered?
There are many other products offered by a formation service including local scanning, legal document creating or filing, RA service, operating agreements, LLC formations tax filing, and tax analysis. The formation process is typically fast, and can usually be completed in the same business day.
Can they file reports?
Many registered agents will act on your behalf for legal services, including the creation and filing of annual report services. Once a new business is registered, the legal advisor will offer legal filings, professional contact details for clients, tax advice, and even mail forwarding. 
ABOUT THE AUTHOR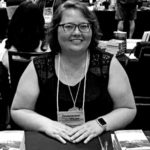 Kristina Knight is a freelance writer with more than 15 years of experience writing on varied topics. Kristina's focus for the past 10 years has been the small business, online marketing, and banking sectors, however, she keeps things interesting by writing about her experiences as an adoptive mom, parenting, and education issues. Kristina's work has appeared with BizReport.com, NBC News, Soaps.com, DisasterNewsNetwork, and many more publications.
ABOUT THE REVIEWER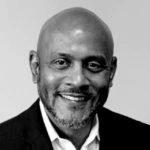 He is an organized and creative thinking sales management professional with experience in outside and inside sales in various markets. Working as freelancer in the Greater Boston Market, he moved to St. Louis and became an Account Executive, then a Sales Manager managing and coaching 12 sales reps covering a nationwide territory. He has developed his team with a combination of consultative selling and value before price coaching mindset which has won him a President's Cup and many other financially rewarding awards at RICOH. His most recent role as a Continuous Improvement Manager provided insight into the importance of delivering a quality product in alignment with the value and reputation of his organization. It further enhances the aspect of selling on value as opposed to price.
+ 6 sources
Bizreport Advisor adheres to strict editorial integrity standards avoids using tertiary references. We have strict sourcing guidelines and rely on peer-reviewed studies, academic research. To ensure the accuracy of articles in Bizreport, you can read more about the editorial process here.
Formation Pricing, Products and Services. ZenBusiness Inc. Accessed December 17, 2022. https://www.zenbusiness.com/pricing-products/
ZenBusiness Inc | Better Business Bureau® Profile. www.bbb.org. Accessed December 17, 2022. https://www.bbb.org/us/tx/austin/profile/incorporation/zenbusiness-inc-0825-1000146024
ZenBusiness is rated "Excellent" with 4.6 / 5 on Trustpilot. Trustpilot. Accessed December 17, 2022. https://www.trustpilot.com/review/www.zenbusiness.com

IRS. Limited Liability Company LLC | Internal Revenue Service. Irs.gov. Published 2019. Accessed December 19, 2022. https://www.irs.gov/businesses/small-businesses-self-employed/limited-liability-company-llc

Rocket Lawyer | Better Business Bureau® Profile. www.bbb.org. Accessed December 19, 2022. https://www.bbb.org/us/ca/san-francisco/profile/legal-forms/rocket-lawyer-1116-143904

LLCs: Legal Documents, Services & Advice – Rocket Lawyer. www.rocketlawyer.com. Accessed December 19, 2022. https://www.rocketlawyer.com/business-and-contracts/starting-a-business/form-an-llc