ZenBusiness Vs InCorp 2023: Which Is The Best LLC Service?
All products recommended by Bizreport are selected by our editorial team, independent of our parent company. Some of our stories include affiliate links. If you buy something through one of these links, we may earn an affiliate commission.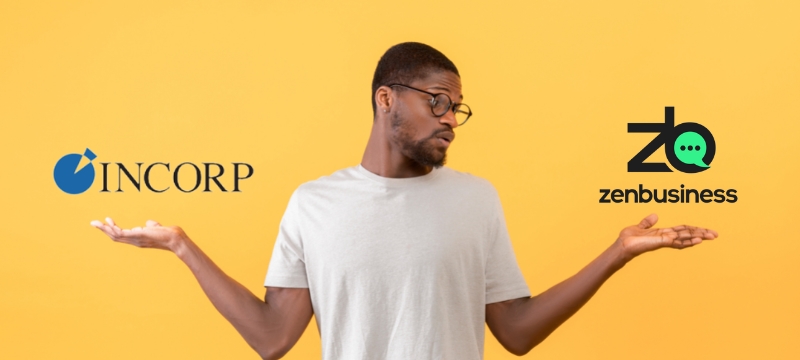 The first step in running a successful company is choosing which business structure to use. For many, that means choosing between LLCs and corporations. Thankfully, it's never been easier to create your LLC in minutes online. Services like Zenbusiness and InCorp simplify the process of setting up your new business entity by completing all relevant business documents.
But whether you're filling out an operating agreement for an LLC or creating corporate bylaws while setting up a C Corp, it can be tough to find the right company. That's why we've created this guide for starting your business entity or C corporation.
If you're trying to decide between Zenbusiness and InCorp, we've got you covered. Keep reading to learn everything you need to know about creating business entities or C Corps with each provider.
Read More: Best LLC Services 2023
About ZenBusiness
Zenbusiness was founded in 2015 and is based out of Austin, Texas. It's a professional services provider that can help with business documents like articles of incorporation, operating agreements, and publication service with its five-step formation process.
Whether you want to start an S corp, form a corporation, or start an LLC, Zenbusiness will guide you through all of the paperwork and help you set up a registered agent for your new business entities.
They also provide ongoing support with things like self-employment taxes, double taxation, annual report service, and liability protection with your state government. You can get legal tax or accounting advice during the business day and after it from this company as well.
About Incorp
InCorp was founded in 1998 and is based out of Las Vegas, Nevada. They've helped more than 250,000 customers with formation documents for C corps, LLCs, and other types of business entities. They also offer annual report services for LLCs and C corporations who are looking for ongoing assistance after the incorporation process is completed.
This company doesn't offer quite as many business formation services for a C Corp or LLC as Zenbusiness does. However, they can still provide registered agent service, help with setting up an employer identification number (EIN), and many other kinds of assistance your C Corp or LLC may need after the incorporation process is over.
ZenBusiness vs Incorp – Brand Comparison Details
| | | |
| --- | --- | --- |
| Compare | Zenbusiness | InCorp |
| Order Processing Time | 3 days – 4 weeks (depending on the plan you choose) | 1 business day for most orders |
| Starting Price | $0 + state filing fees | $99 + state filing fees |
| Formation Services | | |
| Registered Agent Service | | |
| EIN Registration Fee | $0 | $0 |
| Operating Agreement | $125 | $50 – $200 |
| Web Domain | | |
| Annual Compliance | | |
| Worry-free Cpa Assessment | | |
| Customer Service | Chat, phone, email | Phone, email |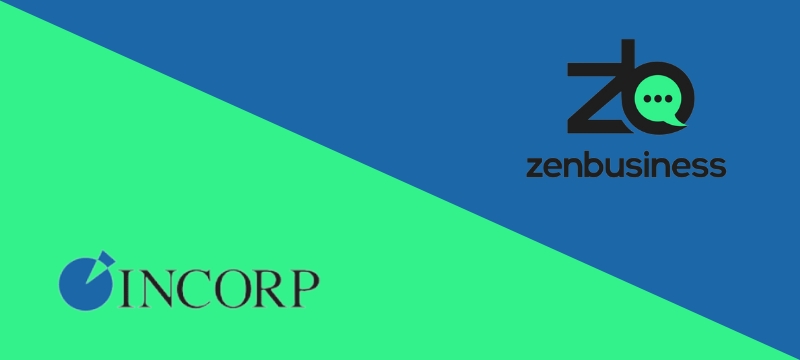 Best Overall Pricing and Value: Zenbusiness
ZenBusiness
Zenbusiness wins this category because it offers more services than InCorp and has a lower starting price for creating a C Corp or LLC. Whether you're looking for help as you file your business documents, worry-free compliance services, or ongoing services to keep your business compliant, Zenbusiness can help. They'll even help you create and run a business website once the state confirms your business filing has been completed.
Incorp
InCorp can help you start an LLC and offers a few other services as well, such as help with creating a shareholder agreement and registered agent service for C Corps and LLCs. However, InCorp doesn't offer all of the services for a C Corp or LLC that you can get from Zenbusiness.
Plus, InCorp has higher starting prices for its business formation and corporate bylaws packages. So you end up paying more to complete formation documents for your new business, while also getting access to fewer services – even if the 49-plus state fees deal is a solid one.
Best Track Record & Experience: InCorp
ZenBusiness
Zenbusiness regularly receives positive customer feedback for clients who it helps with LLCs and C Corps. However, this registered agent and worry-free compliance provider has only been in business since 2015. That's the main reason why InCorp takes the win in this category.
Incorp
InCorp's customer feedback is consistently solid. It's also been helping business owners start their C Corp or LLC since 1998. This means it has a lengthy track record of providing good outcomes for a board of directors or sole proprietorship. With positive reviews for each step of the process, InCorp has an excellent track record and experience with a wide variety of business types.
Best Common Features: Zenbusiness
ZenBusiness
Zenbusiness has more features than InCorp by quite a good margin. They can help you get an identification number (EIN) registered agent, protect your personal assets, and deliver all business documents that are legally required to the state on your behalf.
Whether you're looking to start a C Corp, get help with self-employment taxes, or have an issue with double taxation that you need to get resolved, Zenbusiness is the company that can help you do all of the above. If you're looking for a sign that this is the right provider for you, that may be it.
Incorp
InCorp can also help you with a registered agent service, and publication service, and provide ongoing compliance support to keep your business or corporation in good standing with the state. They also have expedited filing speed employer identification number (EIN) assuming you select your filing package and additional business goals correctly.
The reason why InCorp loses out in this category is that it doesn't provide LLCs and corporations with as many services as Zenbusiness – even if it still receives positive reviews for the services it does provide to corporations and LLCs.
Best Customer Support: Zenbusiness
ZenBusiness
Zenbusiness offers some of the best customer services in the industry, with live chat support, phone support, and email assistance available to choose from. But perhaps more importantly, the company provides access to support agents outside of standard business hours, including on Sundays. That's rare among companies that help with the business formation process.
Incorp
InCorp provides support over the phone and via email. It doesn't offer live chat support and it doesn't have after-hours assistance to the same degree that Zenbusiness does. Although InCorp receives plenty of positive reviews from corporations it's worked with in the past, you don't get as many support options to choose from, which is why Zenbusiness wins in this category.
Best Ease of Use: It's a Tie
ZenBusiness
Both Zenbusiness and InCorp are super easy to use. You simply visit the website, choose your formation package, and get to work on creating your corporation or LLC. They'll both guide you through the whole process from start to finish so that you can get your LLC or corporation up and running as soon as possible.
Incorp
As we said above, InCorp makes it very easy to start an LLC or corporation just like Zenbusiness does. When it comes to ease of use, these platforms are tied. You're better off trying to distinguish between them based on other factors.
Best LLC Formation: Zenbusiness
ZenBusiness
Zenbusiness is our pick for the better LLC formation company, mainly because it has an option for free support (you just pay your state fee). You'll have to pay Zenbusiness if you're also looking for assistance with something like a double taxation problem or wish to find a business attorney. But if you just need to start an LLC, you can do it for free as long as you pay the state fee.
Incorp
InCorp doesn't have a free LLC formation option to choose from. That's the main reason why it loses in this category, even though it makes the process of creating a brand new company easy to do, by showing you each form you need to fill out and submitting the form to the state when you're finished.
Best Registered Agent Services: Zenbusiness
ZenBusiness
Zenbusiness also wins in this category on the basis of having free options for registered agent support. Your costs for registered agent assistance will vary based on the package you choose. But if money is a concern, you're likely going to get a better deal from this provider regardless of the documents in your personalized package.
Incorp
InCorp offers registered agent services as standalone packages or as part of a broader business services package. Customer feedback for these packages is typically solid. But there are no free options, which is why Zenbusiness wins the category.
Read More: Best Registered Agent Services 2023
Best Speed of Formation: InCorp
ZenBusiness
Speed of formation is one area where Zenbusiness loses out. The company can process nearly any form you need to complete on your behalf. But the form may take as long as four weeks to process, depending on the packages you choose.
Incorp
InCorp can process nearly every business form you may submit in as little as 24 hours. This form processing time is much faster than Zenbusiness, and you don't have to pay extra for it. That's why InCorp wins this category.
Which Should You Choose?
Both Zenbusiness and InCorp can help you fill out a form, submit it to your state, and complete the business formation process. The better option for you will vary. Here's when to pick each.
Choose ZenBusiness if: You Want the Better Overall Business Formation Company
Zenbusiness is the better overall fit for most businesses. Its free compliance services ensure you don't run into any legal issues and it receives largely positive reviews from the vast majority of customers.
Whether you need to submit a form to create an EIN or you're looking for a full-service package, Zenbusiness will have an affordable option that can work for your needs. That's why it's one of our favorite providers in the industry.
Choose Incorp if: You Value Speed of Formation and Proven Track Records
InCorp may still be a fit for some businesses with unique needs. It can process a form that you submit much faster than Zenbusiness. So if you need to get a form submitted to the state quickly, InCorp could be a better option. It also has a longer track record of success than Zenbusiness.
Final thought
Most companies should choose Zenbusiness over InCorp. But if you need a form submitted quickly, then InCorp is a better fit for that. But if the turnaround time is not a major factor in your decision-making process, Zenbusiness will likely be your better option.
Frequently Asked Questions (FAQs)
Is Zenbusiness or InCorp better for LLC formation?
Zenbusiness is better for LLC formation because it can create your LLC for free and offers more services to businesses. However, InCorp can process a form faster.
What is an LLC service?
An LLC service is a company that guides new businesses through the formation process. You don't need to use one to start an LLC, but it can help.
Is Zenbusiness or InCorp more affordable?
Zenbusiness is more affordable than InCorp in most situations. It has free packages for starting an LLC or corporation, while InCorp doesn't.
ABOUT THE AUTHOR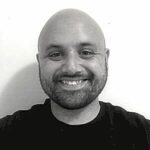 Kellan works with businesses of all sizes to help them achieve their growth goals and has won several awards for his work in the space. He is especially focused on the fields of business finance and the developing cryptocurrency industry, regularly writing about both for audiences across the globe.
ABOUT THE REVIEWER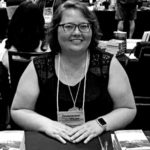 Kristina Knight is a freelance writer with more than 15 years of experience writing on varied topics. Kristina's focus for the past 10 years has been the small business, online marketing, and banking sectors, however, she keeps things interesting by writing about her experiences as an adoptive mom, parenting, and education issues. Kristina's work has appeared with BizReport.com, NBC News, Soaps.com, DisasterNewsNetwork, and many more publications.
+ 7 sources
Bizreport Advisor adheres to strict editorial integrity standards avoids using tertiary references. We have strict sourcing guidelines and rely on peer-reviewed studies, academic research. To ensure the accuracy of articles in Bizreport, you can read more about the editorial process here.
U.S. Small Business Administration. Choose a business structure. Choose a business structure. Published 2022. Accessed March 21, 2023. https://www.sba.gov/business-guide/launch-your-business/choose-business-structure

IRS. Forming a Corporation | Internal Revenue Service. Irs.gov. Published 2019. Accessed March 21, 2023. https://www.irs.gov/businesses/small-businesses-self-employed/forming-a-corporation

Register your business. Register your business. Published 2019. Accessed March 21, 2023. https://www.sba.gov/business-guide/launch-your-business/register-your-business

IRS. S Corporations | Internal Revenue Service. Irs.gov. Published 2018. Accessed March 21, 2023. https://www.irs.gov/businesses/small-businesses-self-employed/s-corporations

IRS. Apply for an Employer Identification Number (EIN) Online | Internal Revenue Service. Irs.gov. Published 2014. Accessed March 21, 2023. https://www.irs.gov/businesses/small-businesses-self-employed/apply-for-an-employer-identification-number-ein-online

Homepage. ZenBusiness Inc. Accessed March 21, 2023. https://www.zenbusiness.com/

InCorp Services, Inc. Registered Agent Service – National Registered Agents. www.incorp.com. Accessed March 21, 2023. https://www.incorp.com/