10 Best North Carolina Registered Agents: Reviewed & Ranked 2023
All products recommended by Bizreport are selected by our editorial team, independent of our parent company. Some of our stories include affiliate links. If you buy something through one of these links, we may earn an affiliate commission.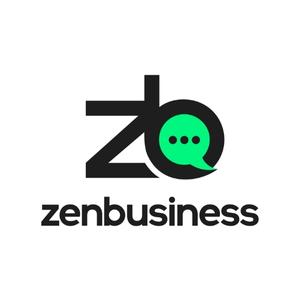 Zenbusiness
Best Overall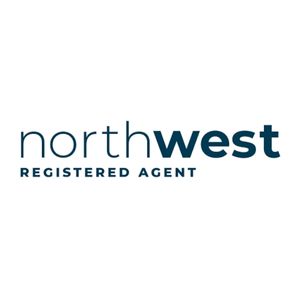 Northwest Registered Agent
Editor's Choice
Incfile
Best Online Tools
Starting your own business can be tricky and confusing. While you might know a lot about your trade, the technicalities of setting up a business and then running it aren't everyone's cup of tea. This is where a registered agent service company comes into play. They're cheaper than hiring your own registered agent, and they can help you set up your own LLC or corporation. They'll also provide you with all the advice you need to keep you in the green with the government.
Read more: Best LLC Services In 2023
Top 10 North Carolina Registered Agents 2023
Read more: Best LLC Formation Services In North Carolina (NC) 2023
Top 10 Best North Carolina Registered Agents 2023
Zenbusiness
ZenBusiness is able to provide you with the best-registered agent service that is on the same level as their competitors while charging over half the fees. Their services include; LLC formation services, registered agent services, a business website, physical address, receiving business mail by providing you with an office address, and much more. They are quick, reliable, and have managed to make a name for themselves as one of the most customer and user-friendly companies out there in a short time.
They have a score of 4.7 on Trustpilot, with 87% of reviews calling them excellent. The only cons are that customers can often find their pricing a bit confusing. They follow a subscription pricing model where you're billed annually for all the services they rendered. You can, however, cancel any time without any added fees or charges.
Northwest Registered Agent
Northwest Registered Agent stood out in North Carolina in terms of how good their customer support is and how quickly they get your North Carolina LLC incorporation process out of the way. While being on the more expensive side, Northwest Registered Agent guarantees customer data privacy like no other.
Unlike ZenBusiness whose pricing sounded a bit confusing to clients, Northwest Registered Agents is transparent and clear about what they charge including state fees. There are many add-ons to their services that you can buy. Additionally, you'll notice that most of these are usually included in the package of a lot of other registered agent services in addition to their formation service.
EIN filing
Compliance filing
Mail forwarding
Virtual office
Certificate of good standing
All in all, they're a good company to go for if you want someone with an established reputation – they've been in the business since 1998 and have established themselves as a reliable name in the industry.
IncFile
If you want LLC formation services in North Carolina on a budget, Incfile can take care of it for you while charging nothing over the state fees. Most other registered agent services charge anywhere around $50-100 plus the North Carolina state fee for the same service, which makes incFile a great value for money. Their free registered agent service isn't fast though, and people have had some trouble getting in touch with their customer service, which is why this free registered agent service isn't higher up on our list of recommendations.
Its gold and platinum packages offer all the stuff the silver package does – like filing for LLC formation in North Carolina – plus things like the provision of an EIN (employee identification number) needed for filing taxes and opening up a business bank account. It isn't a free registered agent service though, but sometimes you have to choose between getting things done quickly or for free.
LegalZoom
One of the biggest selling points for LegalZoom in North Carolina is that they're one of the oldest entities in the registered agent business. This gives them experience and a brand name that many people value, but a lot of newer registered agent services like ZenBuisness are successfully competing against them with better pricing and competitive rates.
Bad thing is, they charge a pretty penny for their North Carolina LLC formation service and then charge at least $300 per year for their registered agent service.
Rocket Lawyer
If you're looking for ongoing legal support for your business entity and not just LLC formation services in North Carolina, Rocket Lawer might just be the thing for you. On the other hand, there are definitely services out there that cost less than a $150 flat monthly fee and are better known when it comes to customer service and overall performance.
What you will get here that you probably won't in other places, however, is legal support from a professional attorney. This is one of the things that might draw you to their services, but ask yourself if this is something you really need.
Better Legal
Better Legal is one of the newer registered agent services that boost efficiency and fast turnaround times. Some of the services they offer like Operating Agreement and Bylaws drafting are useful for new business owners looking to set up an LLC in North Carolina, but there are other legal services that provide the same level of support all as part of a single neat package for any business entity, not just LLCs.
Incorporate
While you may be tempted to think old is always better, it may not be the case with Incorporate.com. This company charges almost double what other companies do for the same services at $235 per year. If you feel like this is worth the guarantee that they won't mess up, this is the company for you.
Swyft Filings
While many might love the turnaround time and the customer service they provide, it's not the best option when you realize Swyft Filings charge business entities about $145 every three months for their registered agent service. In comparison, many others charge this much or even less per year.
On the other hand, they do offer services like free tax consultation from a partner financial firm and ComplianceGuard alerts – which serves as a sort of compliance calendar – to make sure the companies they work with remain in compliance with state laws and get the legal or tax advice they need.
MyCompanyWorks, Inc
The basic package for MyCompanyWorks, Inc includes many things that go beyond the scope of what others offer, like drafting the Articles of Organization and other formation documents and even minutes for your corporate meetings. They charge about $99 per year for registered agent services.
MyCorporation
MyCorporation is great for anyone who wants to work with a company with an established track record, but given how many cheaper and more efficient registered agent services are out there, we really feel like this one shouldn't be your first pick. That said, they do offer a bunch of financial services like income tax assistance and unemployment insurance for your employees, which might make it worth signing up with them. Overall, there are better-registered agent services in the market.
What Does A Registered Agent Do?
Legal Matters
A registered agent is responsible for taking care of all your legal matters like filing paperwork, keeping track of deadlines, receiving mail on behalf of your company and making sure you get it, and much more.
Ongoing North Carolina Business Compliance
In addition, registered agents are also in charge of making sure your services and paperwork are in compliance with the business laws of North Carolina or wherever your business is located. This can be in the form of consultation, providing you with resources to figure it out yourself, or in the form of additional services depending on what registered agent service you sign up for.
Perks Of Using A North Carolina Registered Agents Services
Compliance
Entrepreneurs usually know much about how to run their businesses but don't know about the legal side of things. In many cases, not knowing about the law is no defense for breaking it, which is why it's important to ensure compliance with any and all related state and federal laws for your business. Hiring a registered agent service means that you will have experts and professionals looking over your business to make sure this is the case. Additionally, most companies in North Carolina are required to have a registered agent office.
Peace of Mind
Knowing that you have professionals who are working to ensure your business operates within legal bounds can give you the peace of mind and freedom to work and grow your business as you wish.
Flexibility
Many registered agent services offer a myriad of related services like drafting the formation documents and website planning that are important for any business, new and old. In most cases, you have the option to hire the same company you're working with for additional paperwork that you may sometimes need.
Privacy
A registered agent service will guard your data and privacy.
Change North Carolina Registered Agents
In case you want to change your own registered agent in North Carolina, you need to file a Statement of Change of registered office and/or Agent with the Secretary of State for North Carolina. Once that's done, you need to notify your own registered agent service of the change after providing proof that you now have a new registered agent to handle all your legal mail.
This is because your company is required to have a registered agent office or agent, and you can't simply choose not to have one.
Frequently Asked Questions (FAQs)
ABOUT THE AUTHOR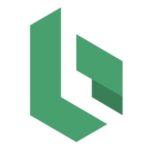 ABOUT THE REVIEWER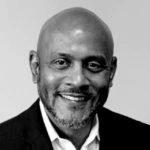 He is an organized and creative thinking sales management professional with experience in outside and inside sales in various markets. Working as freelancer in the Greater Boston Market, he moved to St. Louis and became an Account Executive, then a Sales Manager managing and coaching 12 sales reps covering a nationwide territory. He has developed his team with a combination of consultative selling and value before price coaching mindset which has won him a President's Cup and many other financially rewarding awards at RICOH. His most recent role as a Continuous Improvement Manager provided insight into the importance of delivering a quality product in alignment with the value and reputation of his organization. It further enhances the aspect of selling on value as opposed to price.
+ 6 sources
Bizreport Advisor adheres to strict editorial integrity standards avoids using tertiary references. We have strict sourcing guidelines and rely on peer-reviewed studies, academic research. To ensure the accuracy of articles in Bizreport, you can read more about the editorial process here.
General Statute Sections – North Carolina General Assembly. ncleg.gov. Accessed November 11, 2022. https://ncleg.gov/Laws/GeneralStatuteSections/Chapter55D
STATE of NORTH CAROLINA DEPARTMENT of the SECRETARY of STATE STATEMENT of CHANGE of REGISTERED OFFICE AND/or REGISTERED AGENT Type or Print Name and Title. Accessed November 11, 2022. https://www.sosnc.gov/documents/forms/Business_Registration/business_Entities_common/statement_of_change_of_registered_office_and_or_registered_agent.pdf
GENERAL ASSEMBLY of NORTH CAROLINA SESSION 2001 SESSION LAW 2001-358 HOUSE BILL 385. Accessed November 11, 2022. https://www.sosnc.gov/documents/forms/Business_Registration/legislation/bill_385.pdf
North Carolina Secretary of State Business Registration File An Annual Report. www.sosnc.gov. Accessed November 11, 2022. https://www.sosnc.gov/divisions/Business_Registration/annual_report
North Carolina Registered Agent | For LLCs & Corporations. Northwest Registered Agent. Accessed November 11, 2022. https://www.northwestregisteredagent.com/registered-agent/north-carolina
Get a North Carolina Registered Agent Today. ZenBusiness Inc. Accessed November 11, 2022. https://www.zenbusiness.com/north-carolina-registered-agent/