How To Start An LLC In North Carolina In 2023: Free Guide
For most people wishing to start a business, the fastest and easiest approach is to create a North Carolina limited liability company (LLC). It's a form of business entity appropriate for small and medium-sized businesses. You get all of the benefits and protections that larger North Carolina corporations have, but with a lot fewer restrictions and regulations.
It combines a corporation's restricted liability with a partnership or sole proprietorship's flexibility and absence of formality. An LLC should be considered by any business owner who wants to restrict their liability for business debts and lawsuits. The processes to form an LLC in North Carolina are outlined below.
Filing Requirements & Overall North Carolina LLC Cost
Fee For Filing An LLC Online In North Carolina
The $125 price to file your Articles of Organization online with the North Carolina LLC Secretary of State is the most expensive part of incorporating an LLC.
Annual Report Fee In North Carolina
LLCs must file an annual report with the Secretary of State in North Carolina. This form is available on the North Carolina Secretary of State's website. It must be submitted by April 15th.
Cost To Form A Foreign LLC
If you currently have an LLC established in another state and want to extend your business into North Carolina, you'll need to register it as a foreign LLC. The cost of forming a foreign North Carolina LLC is $250.
Fee For A Registered Agent
You can be your registered agent in North Carolina llcs, but hiring a registered agent services keeps your firm compliant and reminds you of critical filing deadlines, so you don't pay late fines. Registered agent fees start at $39 for the first year.
Requirements For Annual Reports
The Secretary of State in most states, including North Carolina, requires firms to file an annual (or other periodic) report. A charge of $200 must be paid when filing your annual report. It's also possible to file it online.
Other Fees
There are a few extra costs associated with forming an LLC:
By completing an Application to Reserve a Business Name (Form BE-03) and paying the $30 filing fee, you can reserve your name for up to 120 days prior to the creation of your LLC.
Foreign LLC Name Registration File an Application to Register a Business Entity Name by a Foreign Entity (Form BE-13) and pay the $10 filing fee to reserve your name until the end of the calendar year.
"Doing Business As" (DBA) name is to create a name different than your legal LLC business name, file an Assumed Business Name Certificate, and pay the $26 filing fee.
The Top 2 LLC Services
ZenBusiness
ZenBusiness is one of the best llc services also most economical formation-plus-registered-agent packages available because of competitive technology and a commitment to pricing.
For a set annual price of $149, you will receive a business formation, registered agent service, an operating agreement template, a risk-free accounting evaluation, a banking resolution template, and access to their Worry-Free Compliance program.
They provide everything you need from an LLC formation service, including assistance in drafting your company's Articles of Organization and full-service registered agent services.
Northwest
Their brand promise is "We're just not bothersome," and they keep it. Northwest Registered Agents may be a smaller company than some competitors, but they also have greater industry expertise.
They also include a free year of registered agent service, lowering your start-up costs. When compared to our top option, Zen Business, Northwest is a firm that puts exceptional customer service first.
They provide your corporation or Limited Liability Company (LLC) with a North Carolina street address, accept service of process (from a process server), mail, and documents on your LLC's behalf during regular business hours, scan ALL of your mail (not just the legal documents).
Upload it to an online portal for you to access with an online account, and send you compliance alerts for things like your annual report to keep you in good standing with the North Carolinians.
5 Basic Steps To Start An LLC In North Carolina 2023
Choose a Name for Your Delivery Service, LLC
The name of your LLC must be distinct from the names of other businesses registered with the North Carolina Secretary of State. The North Carolina Secretary of State's business name database can be used to check for the availability of names.
By filing an Application to Reserve a Business Entity Name with the North Carolina Secretary of State, you can reserve a name for 120 days. The application must be sent through the mail. The cost of filing is $30. You may choose to register your LLC's name as a federal or state trademark, even if it isn't needed.
Choose Your Registered Agent
For service of process, every LLC must have a North Carolina registered agent. This is a person or company who agrees to take legal papers on behalf of the LLC if it is sued. A North Carolina resident or a business entity authorized to do North Carolina can serve as the registered agent. A physical street address in North Carolina is required for the registered agent.
File Articles of Organization
A North Carolina LLC is formed by filing Articles of Organization with the Business Registration Division of the North Carolina Secretary of State. The following items must be included in the North Carolina articles:
The name of the LLC
Each person who signs the articles' name and address
The LLC's registered agent's name and address
The major principal office address and phone number of the LLC (or check box indicating no principal office)
E-mail address of the LLC (optional)
If the Articles are not effective immediately after filing, they will be effective on the effective date of the Articles.
A member's, organizer's, or their representative's signature
Create an LLC Operating Agreement for a Delivery Service
In North Carolina, an LLC operating agreement is not needed, although it is strongly recommended. The Operating Agreement is the basic document that spells out the members' rights, powers, responsibilities, liabilities, and obligations to one another and the LLC. The Operating Agreement is a private agreement that has not been filed with the Secretary of State.
If an existing or newly formed LLC fails to adopt an operating agreement, the LLC's current articles of incorporation, bylaws, or operating agreement, as well as its member control or limited liability company agreement, will serve as the operating agreement.
Obtaining an EIN(employer identification number))
To identify your company to the IRS, you'll need an EIN(employer identification number). When filing and paying taxes, as well as submitting payroll information and payments for your employees, you utilize this number. To open a business bank account, you'll need an EIN.
Important Steps After Forming An LLC In North Carolina
Keep Your Personal And Business Assets Separate
When your personal and business accounts are intermingled, your assets (such as your home, car, and other possessions) are put in danger if your North Carolina LLC is sued. This is referred to as piercing the corporate veil in business law.
In North Carolina, you can begin protecting your LLC by taking the following steps:
Obtaining a company credit card
Aids in the categorization and separation of all business expenses for tax purposes at the end of the year.
Aids in the development of your business credit score, which is a necessary step in obtaining a line of credit or a business loan in the future.
Opening a company checking account
Separates your personal assets from the assets of your firm, which is required for personal asset protection.
It simplifies bookkeeping and tax reporting.
Obtain Business Insurance
Business insurance allows you to control risks while focusing on expanding your company.
Make A Website For Your Business
Putting up a website is a huge step in establishing credibility for your company. Every company requires a website. Even if you believe your company is too small or operates in an offline industry, if you don't have a website, you're missing out on a significant portion of prospective consumers and money.
Launch A Press Release
Press releases are one of the simplest and most effective ways to advertise your company. They're also one of the most cost-effective solutions because they do the following:
First, it generates publicity. Second, create an online presence for your company.
Third, improve your website's search engine optimization (SEO) to attract more visitors.
Are a one-time effort and financial investment
Have long-term advantages
Final Thoughts
In North Carolina, limited liability companies (LLCs) are inexpensive and simple to incorporate. However, North Carolina, like other states, has several specific LLC requirements. Interested parties must file the proper paperwork with the Secretary of State, pay the required fees, and comply with all naming and formation criteria.
Frequently Asked Questions (FAQs)
Should I form a limited liability company (LLC)?
If you're just getting started in business or have been working as a sole proprietor for a while, you might think about incorporating an LLC.
How can I find out if the name I want for my LLC is available?
It's critical that the name of your LLC stands out from the names of other firms registered with the North Carolina Secretary of State. To ensure your preferred name is available, you can use the North Carolina Secretary of State's website to conduct a free name search.
Is it necessary for my North Carolina LLC to have an operating agreement?
Operating agreements are not required in North Carolina for LLCs, although they are strongly recommended.
In North Carolina, may I form a professional LLC?
If you wish to organize an LLC in North Carolina and provide a licensed professional service, you'll need to do it as a professional LLC (PLLC) professional limited liability company.
ABOUT THE AUTHOR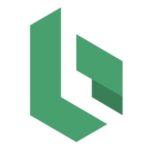 ABOUT THE REVIEWER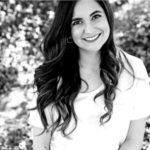 Jazmin Castello holds a Master's degree in Business Management, owns two companies, and has also published a self-help book. When she is not working or writing, she likes to spend time with her family and to travel.
+ 6 sources
Bizreport Advisor adheres to strict editorial integrity standards avoids using tertiary references. We have strict sourcing guidelines and rely on peer-reviewed studies, academic research. To ensure the accuracy of articles in Bizreport, you can read more about the editorial process here.
Registered Agent | Corporate Guides | NW Registered Agent. Northwest Registered Agent. Published March 24, 2022. Accessed March 31, 2022. https://www.northwestregisteredagent.com/
ZenBusiness. ZenBusiness Inc. Published March 25, 2022. Accessed March 31, 2022. https://www.zenbusiness.com/
Basic Information About Operating Agreements. Basic Information About Operating Agreements. Published 2022. Accessed March 31, 2022. https://www.sba.gov/blog/basic-information-about-operating-agreements#:~:text=An%20operating%20agreement%20is%20a,needs%20of%20the%20business%20owners
Internal Revenue Service | An official website of the United States government. Irs.gov. Published 2021. Accessed March 31, 2022. https://www.irs.gov/
Apply for an Employer Identification Number (EIN) Online | Internal Revenue Service. Irs.gov. Published 2017. Accessed March 31, 2022. https://www.irs.gov/businesses/small-businesses-self-employed/apply-for-an-employer-identification-number-ein-online
Choose your business name. Choose your business name. Published 2022. Accessed March 31, 2022. https://www.sba.gov/business-guide/launch-your-business/choose-your-business-name
‌
‌
‌
‌
‌
‌