Best Logo Makers: 7 Best Services For Your Company 2022
All products recommended by Bizreport are selected by our editorial team, independent of our parent company. Some of our stories include affiliate links. If you buy something through one of these links, we may earn an affiliate commission.
Zyro
Editor's Choice
Tailor Brands
Most Comprehensive
Wix
Best For Free
The logo of your business dictates your website's face. It's effectively designed to be memorable and self-explanatory. Numerous logo makers exist in the current market which sometimes can be a daunting task, especially for newbies, to choose the best one for your business. Some logo makers are simple whereas other logo makers are quite complex. Each option, such as the Squarespace logo maker, has its own pros and cons.
The main thing that you need to clearly understand when choosing an online logo tool is that you should have a detailed understanding of the logo idea. If you understand this, then you're certainly ready to get started.
This review has compiled seven of the best logo generators in 2022 – some of them are free logo makers while other logo generators will charge you a certain fee to download, but all of them are online. Keep reading to find out exactly what these logo makers offer to help you make an informed decision.
The 7 Best Logo Makers In 2022
Features Of The Best Logo Makers: Zyro
They allows you to customize your icons as much as you please because it supports changing sizes, colors, symbols, and fonts
Zyro is the best logo maker for creating the name of your brand quite easily
Zyro is a free logo tool – you don't have to pay for viewing or downloading logos
The logo maker is reasonably priced
Zyro
Extremely fast to use
It's possible to highly customize your logo
A wide array of shapes, colors, and logos to choose from
Tailor Brands
Easy logo maker service for simple branding
The logo editor is intuitive which is ideal for beginners
Suitable for small businesses and bloggers
Wix
Free logo maker samples for non-commercial purposes
A myriad of colors, icons, and fonts to select from
The drag-and-drop editing function is user-friendly
Looka
A free trial version is available – you only buy if you were pleased by the logos
A wide array of fonts and icons
It's a powerful wizard that offers hundreds of logo options to choose from
Canva
Quite easy and convenient for beginners
Highly versatile
A huge catalog of professionally-designed templates
Colorcinch
Free logo makers
Highly customizable
Unlimited combination of colors and unique selection of fonts
Hatchful
Very simple to use
Intuitive user interface
Different resolutions are available for your social media and website profiles
Top 7 Best Logo Makers In-depth Comparison 2022
Zyro
Zyro logo creators are a Lithuania-based online logo genie and website building tool that's created to help people who have no design or coding skills. It has a wide array of custom logo ideas and logo templates that you can use to make as many logos to match your company's brand.
Pricing structure is reasonably priced
One month money-back guarantee
Website builder and web hosting are combined
Live chat feature is available 24 hours a day 7 days a week
The basic logo subscriptions do not come with eCommerce (they don't accept online payments
Getting used to the user interface of the logo generator could take a while
Zyro has a simple drag and drops editor that allows you to drop icons and a large catalog of powerful eCommerce features. In addition, it has blogging features, cloud hosting, domain name integration, and logo style. The site is SSL secured, loads swiftly, and is optimized even for smartphones.
Tailor Brands
Due to its advanced features, Tailor Brands is the perfect logo tool for people looking for affordable and fast custom logo designs, business cards, and other branding materials for their business such as entrepreneurs, small business owners, startups, and freelancers.
Simple logo creator to use
Automated logo tool
Integrated with social media tools
Plenty of add-ons
It has a dedicated mobile app
Phone support is unavailable
Customization is limited
Tailor Brands is an online site that was created in 2014 and it's based in Houston, Texas. It has built-in customization, numerous in-depth resources, AI-powered logo designs, an easy-to-use user interface, as well as complex branding tools on paid subscriptions.
Wix
Wix is a market leader so you can expect top-notch services from them. The logo creator is integrated with its online platform to consolidate all the online tools in a single location to increase your efficiency.
Fast and reliable process
A myriad of additional features
When it comes to a responsive customer support, Wix is the best logo maker
A large catalog of templates
The templates can't be interchanged
Analytics and tracking needs a premium subscription
Your website cannot be transferred
Wix has an intuitive interface to help beginners and logo genie alike design the logos and have a seamless experience. From color schemes and custom shapes to logo icons and font styles, you can customize your professional icons with a few clicks of a button.
Looka
Looka is an impressive online generator tool and it's ideal for people who are not highly experienced in design and graphical features and would like a wide array of selections to pick from. It's fast and convenient, and its pricing structure is priced reasonably.
A simple logo tool to use
Multiple logo options
Numerous icons and fonts
Numerous file options that're downloadable
It's largely a paid service
There are concerns regarding privacy
Other users can use a similar logo design
Looka provides its images in several file formats and has a wide variety of logos. It offers a basic membership plan which comes with flyers, posters, unlimited changes, and sole ownership of your final logo design. Premium features include social media, marketing assets, and numerous high-resolution logo file formats.
Canva
Canva is the ideal logo online generator tool for people with little experience in design and web development. Although Canva does not provide professional designers quality, the logo tool is simple to use and can produce a high-resolution logo. The tool is handy and it provides flexibility in the manipulation of designs that not all logo makers can offer.
It's completely free to use
You'll have ownership of your files
The site is swift and convenient
A wide array of images, fonts, colors
Numerous downloadable file formats
You'll not receive your logo in vector file
Premium images and design features have to be paid for
There is no unique logo design
The free membership plan comes with generic Canva styles and designs in .png, .pdf, and .jpg file formats. The pro version provides .svg formats in addition to premium design styles. They also have an enterprise version that's designed for businesses that perform design tasks for other firms.
Colorcinch Logo Maker
Colorcinch is an intuitive graphic design and photo editing software that lets you craft professional-looking graphics for your website and social media including logos. Designing your logo would be as simple as drag and drop. You can choose from the hand-picked creative assets of vectors & icons, add texts and use multi-style brushes and drawing tools to create a unique finish.
It's free, no sign-up is needed
Refreshingly easy-to-use
Library of hand-picked graphics, stickers, and icons
Achieve stunning print quality up to 400 dpi
You need a premium plan to access all of its features, all graphics & icons
Colorcinch lets anyone (designers and non-designers) craft stunning graphics with its intuitive interface. You can just play around with the tool and its library of creative assets and be your own designer. Colorcinch Basic is free, and lets you access numerous essential features and effects. Colorcinch Plus is a paid plan and gives you access to all premium features, all graphics and icons, and higher resolution export options. 
Hatchful
Hatchful is a completely free logo generator tool and it even provides a free download of logos. The site is available in Japanese and English, although you can design your logo in any language. In terms of customization capabilities, you're better off investing a little more money and getting more handy file formats for printing.
Highly creative logo garden
Supports numerous languages
The logo maker makes high resolution logo and web-ready file formats for free
Unlimited file edits and downloads
It's difficult to obtain printfriendly vector files
Logo configurations options are not enough
Hatchful, a subsidiary of Shopify, boasts a polished user interface as well as a swift startup process. It's own graphics have a transparent background that resembles a blank canvas and are just as appealing to look at as they are to use. However, its configuration options are not as impressive.
What is a logo maker?
A logo maker also referred to as a logo creator, is an online-based application or software that is packed with stock design images, fonts, branded presentation templates, and the other components of a logo. This means that if you have the best logo maker, you can design your company logo in a couple of minutes.
What To Consider When Using A Logo Maker?
User friendliness. Ensure that the logo maker is simple to use to make your own logo..
Cost of their services. Don't prioritize the price only. Instead, check that the tool meets your needs and fits your budget.
Professionalism. You don't want a low-level logo. Therefore, you should pick a logo designer tool that offers a professional-level logo design and business cards to avoid impacting your brand negatively.
Customization. An ideal logo tool should provide you with adequate options to configure a unique logo template.
How To Get The Best From A Logo Maker
Name Your Business
To obtain the best-finished logo possible for your company, it's essential that you identify your company name in advance. It'll help you to pick the right color, font, and design for your logo.
Consider the Brand Identity of Your Business
Another crucial aspect to consider is the identity of your business. Is it a retail business? A fun company? An eco-friendly company?
Choose Your Core Design Elements Of Your Visual Identity
The core elements of your visual style are the key determinants of the design of your logo. These elements have to be present in your logo to make it memorable and recognizable among your consumers.
Final Thoughts
Choosing the ideal online logo maker for your company can be a difficult task. However, if you understand what you need to know about how to design a successful logo and know which logo maker is suitable for which type of logo, it's possible to get the most out of your logo maker.
These are the 7 best logo makers in 2022, and you should pick one and give it a try. Remember to keep it simple, memorable, and appropriate for your company. If you experience difficulties in designing an impressive logo, you can consider hiring the services of professional logo designers or a design agency.
Frequently Asked Questions (FAQs)
What is a logo maker?
A logo maker relies on your inputs to produce several dynamic logo styles for you to pick from and configure.
What should I consider when using a logo maker?
When using a logo maker, you should consider its user-friendliness, customization level, professionalism, and most importantly, the cost.
How can I get the most out of a logo maker?
You can maximize your logo maker by having a business name in advance, considering your business identity, and choosing the core elements of your visual identity.
ABOUT THE AUTHOR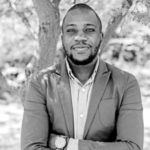 Billy Graham is a Highly skilled copywriter/editor with over 8+ years of experience working for content mills, direct clients, and SEO marketing agencies alike. Possesses extensive expertise in crafting unique copy, exceeding editorial goals, and delivering first-rate client-focused service in results-driven content production. Specialties include gaming, branded content, short-form to long-form copywriting, call-to-action, buying guides, how-to – articles, product reviews, and comparisons, copy editing, proofreading, complete QA, and in-depth research.
ABOUT THE REVIEWER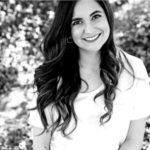 Jazmin Castello holds a Master's degree in Business Management, owns two companies, and has also published a self-help book. When she is not working or writing, she likes to spend time with her family and to travel.
+ 1 sources
Bizreport Advisor adheres to strict editorial integrity standards avoids using tertiary references. We have strict sourcing guidelines and rely on peer-reviewed studies, academic research. To ensure the accuracy of articles in Bizreport, you can read more about the editorial process here.
HeinOnline. (2021). About | HeinOnline. [online] Available at: https://heinonline.org/HOL/LandingPage?handle=hein.journals/clr111&div=23&id=&page= [Accessed 16 Feb. 2022].