How mobile is changing retail
Kristina: Is mobile becoming more of a must-have feature than a nice-to-have?
Amit Sharma, Founder & CEO, Narvar: Customers want the ability to customize their order and delivery. When they're on the go and their package is moving from point A to B, mobile is essential to provide customers with real-time insights into their delivery. In the near future, customers may be able to pick up packages along their daily route — perhaps while grabbing coffee from a local Starbucks. With mobile, the potential exists for customers to not only track packages, but customize the delivery to be aligned with their lifestyle in endless ways.
Kristina: What are retailers doing 'right' with mobile?
Amit: Retailers like Nordstrom, Sephora, Anthropologie and Bonobos already give customers the option to opt in for text alerts notifying when their package is on the way, and even minutes before it's delivered. By communicating with customers via mobile, retailers are able to capture customers' attention on the devices they use most.
Kristina: How can retailers improve the customer experience between online, mobile and in-store?
Amit: Retailers need to dedicate equal attention and resources to every customer channel. Every interaction that customers have with a retailer influences their view of the brand. It's not siloed by online, mobile or in-store, and retailers must think about creating a cohesive experience, rather than disparate ones for different channels. To improve the omni-channel customer experience, retailers need to engage customers through the entire lifecycle, including after they buy, and use the unique characteristics of each channel to improve the overall customer experience.
More from Amit later this week, including which lessons from the 2015 holiday season retailers can build on for 2016.
ABOUT THE AUTHOR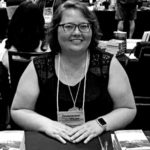 Kristina Knight is a freelance writer with more than 15 years of experience writing on varied topics. Kristina's focus for the past 10 years has been the small business, online marketing, and banking sectors, however, she keeps things interesting by writing about her experiences as an adoptive mom, parenting, and education issues. Kristina's work has appeared with BizReport.com, NBC News, Soaps.com, DisasterNewsNetwork, and many more publications.