Top 10 Best Website Builder For Your Business In 2023
All products recommended by Bizreport are selected by our editorial team, independent of our parent company. Some of our stories include affiliate links. If you buy something through one of these links, we may earn an affiliate commission.
The dawn of the internet has transformed how the world does its business. These days you cannot survive without a small business website, in fact, this is the best way possible to build a strong online presence.
However, building an online store for small businesses requires a lot of technical expertise and money. Not many small businesses can afford this. The good news is that you don't have to break the bank to build an online store or a small business website.
With a site builder, you can easily do this in no time. In this post, we are going to give you a list of some of the best website builders in the market including the GoDaddy website builder and others.
Best Website Builder For Your Business In 2023
Why Should You Need A Website Builder?
Using a website builder offers an array of incredible benefits. First, it means that you will spend very little compared to someone who hires a web designer to create the site from the start. There is also the fact that these builders are so easy to use.
You do not need to be a seasoned web designer to get this job done. Anyone can in fact do it. Finally, web builder services are all in one package. You also get a custom domain name, SEO and web development, and even payment processing integration for eCommerce websites.
Top 10 Best Website Builders for Your Business in 2023
Now that we have given you a list of ten of the best web builders out there, it is time to go into the nitty gritty details about them. This section will give you all the info you need on how to use these platforms to create small business websites that tick.
Zyro
When choosing a builder software for an eCommerce platform or just completely custom websites, the most important thing is the ease of use, marketing and SEO tools, and low transaction fees. Zyro ticks the box in all these aspects.
From the reviews online, the drag-and-drop easy-to-use interface on Zyro gives users complete control of their business site. The additional business tools on offer including artificial design intelligence will make your experience with Zyro a great one.
Wix
The Wix brand has a very solid reputation when it comes to website builders. The platform is also very easy to use and comes with an array of tools that will make it easier for you to rank in search results.
Wix will not only help you build a website that's visible on search engines, but it will also give you additional tools to customize and brand it. The platform has earned a great reputation and continues to rank as one of the easiest places to get a site build.
GoDaddy
GoDaddy is one of the most versatile website builders. Whether you want to build an online store or just a blog, the platform has the eCommerce plans and tools needed. You will also get affordable pricing, reliability, and excellent bandwidth.
The GoDaddy website builder software is highly rated. The reviews we saw suggest that the platform is quite reliable and comes with so many exciting tools to build and launch the site. There is also reliable customer support and 24/7 uptime.
Squarespace
Although Squarespace falls a bit short in terms of support, it still offers some incredible business website builder tools that make it worth a shot. Be sure to check some of its sleek and well-designed templates as well.
Ideally, most people will prefer a small business website builder that offers the SEO and analytics tools to get to the next level. Although this one falls a bit shot here, you still get additional features including ease of use and great pricing.
Hostgator
If you are looking for the best website builders in the market with a very decent reputation, HostGator is the right choice. Although you will pay extra for the service, at the end of the day it will feel worth it.
HostGator has over the years strived to give customers value for money. The platform also shows amazing versatility and continues to rank as one of the most advanced hosting and small business website builder.
Shopify
Shopify is one of the major small business website builders for eCommerce. There are so many tools there including payment integration and email marketing as well. You also get a very easy-to-use interface.
Most website builders tend to be versatile. But Shopify has largely focused on eCommerce and it seems the platform has done quite well. The only challenges are the high transaction fees and lack of enough customization options.
Web.com
The key selling point for this platform is the brand. This is a website builder that has been doing this for years. You also get a great variety of themes and such an easy-to-use drag-and-drop editor.
Web.com is designed for folks who are looking for an advanced web builder for the price. You will get value for money here and an easy path to own a website today.
Weebly
If you are looking for a web builder service that also comes with integrated web hosting and a custom domain for small businesses, then you can choose Weebly. It will not fail you here.
Weebly has done well to create an easy-to-use service with versatile tools that anyone can use. It also has a very decent reputation as a website builder for average small businesses.
Duda
Duda is a great option for building high-quality websites. Thanks to its drag-and-drop editor, anyone can create a site here in just a few minutes. You also get so many customization options to make that website truly your own.
The only challenge with Duda is the high pricing. There is also no free package. This can be a major setback for folks looking for the best website builders for small businesses.
Webhosting
The reputation that this platform has built-in web hosting is quite impressive. Customers will also get advanced builder tools that allow you to customize your site to your own liking. The pricing is also not that bad.
Most reviews rate Webhosting quite highly for its exceptional builder services. Whether you are looking for a basic website or something advanced, the platform has everything you need.
How To Pick A Suitable Website Builder?
It all depends on your needs and the nature of the website you plan to build. However, the key is to make sure you pick something easy to use. It shouldn't take you more than a day to get the website up and running.
Make sure the packages you have include integrated services as well as web hosting. Finally, always go for a service that offers the highest value for money.
Final Thoughts
Getting your business online can often feel like a hard task. But it's really not. Once you get a new website up and running, the rest will follow. The good news is that modern-day web builder tools will make this a walk in the park.
You will not just get the chance to create a new site. You also manage to secure additional SEO and analytics to ensure your website grows to the next level. Well, the 10 builder tools above should be perfect to get started.
ABOUT THE AUTHOR
Nyamburah is a seasoned business management expert with over 10 years of experience. Her interests cut across a wide range of topics including starting and managing small businesses, eCommerce, investing, and so much more. She holds a degree in economics and an MBA as well. Having started and managed the business by herself, she has earned a lot of experience and expertise in a wide variety of fields. She has also worked as a journalist for several online publications. Her main goal is to help small businesses with actionable information that they need to expand and grow their enterprises.
ABOUT THE REVIEWER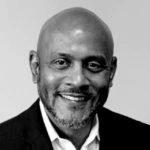 He is an organized and creative thinking sales management professional with experience in outside and inside sales in various markets. Working as freelancer in the Greater Boston Market, he moved to St. Louis and became an Account Executive, then a Sales Manager managing and coaching 12 sales reps covering a nationwide territory. He has developed his team with a combination of consultative selling and value before price coaching mindset which has won him a President's Cup and many other financially rewarding awards at RICOH. His most recent role as a Continuous Improvement Manager provided insight into the importance of delivering a quality product in alignment with the value and reputation of his organization. It further enhances the aspect of selling on value as opposed to price.
+ 4 sources
Bizreport Advisor adheres to strict editorial integrity standards avoids using tertiary references. We have strict sourcing guidelines and rely on peer-reviewed studies, academic research. To ensure the accuracy of articles in Bizreport, you can read more about the editorial process here.
Trustpilot Reviews: Experience the power of customer reviews. Trustpilot.com. Published 2022. Accessed August 10, 2022. https://www.trustpilot.com/

GoDaddy is rated "Excellent" with 4.7 / 5 on Trustpilot. Trustpilot. Published August 10, 2022. Accessed August 10, 2022. https://www.trustpilot.com/review/www.godaddy.com

Electronic Commerce (ecommerce) Definition. Investopedia. Published 2022. Accessed August 10, 2022. https://www.investopedia.com/terms/e/ecommerce.asp

Amy Nichol Smith. Best Website Builder (Top 10 2022).

Forbes

. https://www.forbes.com/advisor/business/software/best-website-builders/. Published July 24, 2022. Accessed August 10, 2022.