LegalZoom Registered Agent Review: Tested & Reviewed 2023
All products recommended by Bizreport are selected by our editorial team, independent of our parent company. Some of our stories include affiliate links. If you buy something through one of these links, we may earn an affiliate commission.
LegalZoom has protecting loved ones by helping customers create 3.5 million+ estate planning documents. Helping entrepreneurs turn ideas into businesses over 2 million times and giving customers access to trusted, affordable legal help for over two decades.
Pros
Variety of Services
Brand recognition
The customizable suite of services
Vetted attorneys
LegalZoom is an online legal technology firm that aims to transform the legal sector by providing convenient, cost-effective, and high-quality legal services.
LegalZoom is founded in 1999. LegalZoom for technology that makes it easy, attorneys and tax experts who make it seem effortless, and trusted partners who make the next hurdle feel like less of a leap.
Every U.S. state requires businesses that register with a state as legal entities to have a registered agent. Also known as a resident agent, statutory agent, or agent for service of process. In some states, a registered agent is your business' point of contact with the state.
The agent is responsible for handling business mail and documentation, receiving court paperwork when you're being served, and protecting you and your company's privacy, amongst other things.
A registered agent can be a person, a business entity, or a business formation company like LegalZoom. Hiring business formation companies to serve as your registered service comes with several advantages.
That said, our LegalZoom Registered Agent review will walk you through everything you would want to know about this service.
LegalZoom Advantages
LegalZoom has one of the best brand power
LegalZoom offers a variety of services
The company offer more ongoing legal services
LegalZoom is one of the industry's most popular services boasting massive experience. Since it was founded in 1999, the company has helped more than 3.5 million customers in various ways. These include the formation of more than 1 million businesses. Only Rocket Lawyer has more experience than this.
The company's main aim was to make legal services widely available for business owners by taking them online. The team focuses mostly on solving complicated tasks by offering legal or tax advice. If your business is going to deal with legal services along the way, or need help on taxation, you can rely on their customer care agents.
The company has relationships with many qualified attorneys and therefore is worth relying on when you need legal advice.
LegalZoom Registered Agent Pricing
LegalZoom registered agent services are overpriced. The company charges $299 for this service, which is not included in any of their limited liability company packages. You will have to purchase it as an add-on even when you are forming a business with them.
Unlike other top services that will offer you a free registered agent service for one year when you form a business with them, LegalZoom doesn't. Instead, they will charge you $159 for the first year of your business formation; thereafter, you will have to continue with their regular registered agent charges.
Despite their high registered agent cost, the LegalZoom LLC formation packages are also overpriced. Take a look at the cost of their three packages.
Standard
This is their middle package which they charge expensively. If you decide to purchase their Standard LLC package, you will have to pay $329 plus state filing fees. The features included in this package are just the common features found in other formation services.
In addition to filing articles of organization, other important features include name check, custom operating agreement, lifetime customer support, VIP processing as well as official certificate and seal.
As mentioned before, this package does not include registered agent service. Therefore, you will have to add the cost of the registered agent service to the formation cost.
Economy
This is their best LLC formation option in terms of affordability. This package is charged at $79 plus state filing fees. However, it doesn't include the registered agent service. Meaning, you will have to add the cost of the registered agent service to these formation fees.
Additionally, it only includes filing the articles of organization, name check, and lifetime customer support. At this price, the service can be considered a bare bone, considering some services like IncFile include more than these in their entry package and charge $0 with only state fees to pay.
Express Gold
ExpressGold is LegalZoom's most expensive LLC formation package, charging $349 plus state filing fees. At this price, it doesn't include the registered agent service either. Meaning, you will have to add the registered agent fees to these formation fees if this is your preferred package.
This LegalZoom LLC package includes all the services offered by the first two packages plus rush filing.
LegalZoom Registered Agent Quick Overview
LegalZoom Registered Agent Customer Reviews
Been with Legal Zoom for over 2 decades, don't use them all the time but when I do it's like being with a close trusted friend. The team treats me & helps me just like a great client & friend.

Kaye Crux
There was a list of questions sent to me from the secretary of state that seemed inaplicable to my application for DBA lisence. Isabelle relieved me of my anxiety patiently helped me comprehened and answer the questions in short order, and ultimately made me feel that she and legal zoom were working hard for me.

Terrence Lee
I have used LegalZoom on 4 separate occasions and have been happy with their service and the prices for those services every time. Setting up new entities has been super easy with LegalZoom and I highly recommend them to anyone in need of similar services.

RWest
Legalzoom Registered Agent Service Review
Review of Legalzoom Registered Agent
| | | |
| --- | --- | --- |
| Overall Pricing and Value | | 64% |
| Cost Value | | 60% |
| Customer Support | | 72% |
| Ease of Placing an Order | | 70% |
| Included Features | | 76% |
LegalZoom is probably the most popular brand in the industry. For someone looking for brand power, this is the best service. They offer a wide array of products and features including registered agent service.
However, you will have to battle with their overpriced services. They have one of the highest price points in the market. But that shouldn't switch you off. Choosing a LegalZoom registered agent also comes with its advantages, just read on and learn.
Is This Brand Right For You?
If you value a company with brand power and recognition and have no problem paying premium charges, this is the right brand for you. Besides, you may opt for their registered agent service if your company is going to handle legal issues down the line.
Customer Support
The company's customer support isn't bad though. It boasts one of the most knowledgeable customer support teams. Also, the support team responds immediately when you contact them via phone.
An email response may be delayed up to a week. When it is delivered, the response is not detailed. We tried to inquire about the reason and we were informed that the company deals with many emails.
For that reason, their most reliable contact channel is via phone call. The customer support team is available on weekdays from Monday-Friday, from 5 a.m. to 7 p.m. PT. The company has as many negative reviews as positive customer service reviews.
Ease of Use
The ordering process for the registered agent service is simple and straightforward. Their website is modern and easy to navigate. There are a lot of educational resources to use as a guide.
LegalZoom implements a lot of upsells that may slightly delay your application process. While this may not be a big issue if you are only interested in their registered agent service, the upsells are annoying when you purchase their Economy LLC package. There is a consistent push to upgrade to higher packages.
Included Features
LegalZoom registered agents come in one package that packs three great features. The included registered agent services are; a compliance calendar, business data protection, and unlimited cloud storage. However, there are more affordable options that will offer you even better features.
Overall LegalZoom reviews
LegalZoom can only be a great registered agent service if you fancy company brand power or looking for a service with legal support. The company has a connection with reliable lawyers that will offer you great legal advice. Otherwise, their pricing makes it one of the worst options out there.
Notably, the overpriced registered agent package doesn't include a lot of attractive features. And worse still, LegalZoom LLC packages don't include their registered agent services. This makes them one of the most expensive LLC formation service providers, with the fact that you will have to purchase registered agent service and add-on features.
That said, you may consider a better service if you want to save some money. Some of the best alternatives are discussed below.
Alternative to ZenBusiness
| | | | |
| --- | --- | --- | --- |
| | Northwest Registered Agent | ZenBusiness | LegalZoom |
| Basic Formation | $89 | $0 + state fee | $178 |
| Registered Agent | $125 per year | $225 | $299 per year |
| Full Formation | $225 | – | $477 |
| Detail | Read Review | Read Review | Read Review |
| Link | | | |
ZenBusiness
ZenBusiness was founded in 2015 and is already one of the industry's best. If you are looking for affordable registered agent services, ZenBusiness Registered Agent service is simply the best in the market. Their Standard Registered agent package is charged at $99. It is hard to find a service that will offer you registered agent services at such a low price.
Things get even better when you purchase their LLC formation services. You can enjoy the services for 1 year free before you start paying for their Complete Plan which is charged at $119 per year.
Northwest Registered Agents
Northwest Registered Agent company has helped create thousands of businesses in Washington and the US at large. The company was formed in 1998 and is headquartered in Spokane, Washington. It's one of the few family-owned companies providing multiple LLC services to small and large entrepreneurs.
Conclusion
From a general point of view, this is by far not the best-registered agent service out there. It is very expensive and doesn't include the registered agent service in any of their LLC formation packages.
Their biggest advantage is brand power. If you prioritize experience or customer volume, LegalZoom is the best-registered agent service. The company is popular and serves a lot of customers. Well, people always argue that a million customers can't be wrong. If that is you, then you can give it a try.
Frequently Asked Questions
What is a LegalZoom Registered Agent?
A LegalZoom registered agent is hiring LegalZoom to accept mail or hand-deliver legal documents on your behalf. The company charges for this service on an annual basis. 
Has LegalZoom Registered Agent a good service?
Though LegalZoom registered agent service has a mixed reputation, it boasts an A+ Better Business Bureau rating. The company also boasts a lot of experience and brand power. But if you want a cheaper service, you can consider one of our top LegalZoom alternatives.
Does LegalZoom registered Agent Service charge annual fees?
LegalZoom Registered Agent pricing is one of the most expensive annual fees you will come across in the market. The company charges $249 and doesn't include the service in their LLC formation packages.
Can I be my own registered agent?
While being your own registered agent will save you a lot of money, hiring a company like LegalZoom offers peace of mind. For instance, you may not be available in your office all working hours awaiting deliveries.
Is a registered agent liable for an LLC?
The only personal liability a registered agent assumes for an LLC are those associated with timely transmission of a lawsuit summons and petition.
ABOUT THE AUTHOR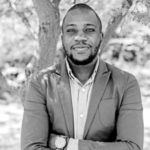 Billy Graham is a Highly skilled copywriter/editor with over 8+ years of experience working for content mills, direct clients, and SEO marketing agencies alike. Possesses extensive expertise in crafting unique copy, exceeding editorial goals, and delivering first-rate client-focused service in results-driven content production. Specialties include gaming, branded content, short-form to long-form copywriting, call-to-action, buying guides, how-to – articles, product reviews, and comparisons, copy editing, proofreading, complete QA, and in-depth research.
ABOUT THE REVIEWER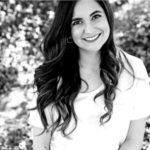 Jazmin Castello holds a Master's degree in Business Management, owns two companies, and has also published a self-help book. When she is not working or writing, she likes to spend time with her family and to travel.
+ 1 sources
Bizreport Advisor adheres to strict editorial integrity standards avoids using tertiary references. We have strict sourcing guidelines and rely on peer-reviewed studies, academic research. To ensure the accuracy of articles in Bizreport, you can read more about the editorial process here.
HeinOnline. (2021). About | HeinOnline. [online] Available at: https://heinonline.org/HOL/LandingPage?handle=hein.journals/kentlj105&div=22&id=&page= [Accessed 7 Jan. 2022].