Top 5 Best Wyoming Registered Agents 2023: Reviews & Guides
All products recommended by Bizreport are selected by our editorial team, independent of our parent company. Some of our stories include affiliate links. If you buy something through one of these links, we may earn an affiliate commission.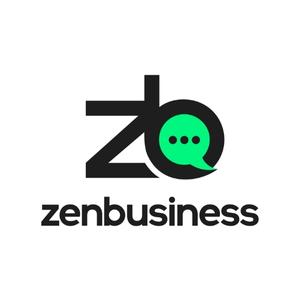 ZenBusiness
Best LLC formation packages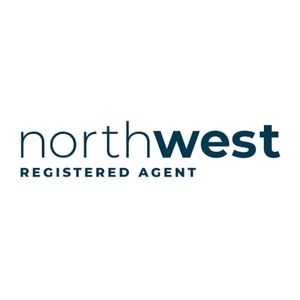 Northwest Registered Agent
Best online reviews
IncFile
Best for new companies
The state of Wyoming mandates that every LLC in its territory has a registered agent in place. If you're not familiar with the term, a registered agent is a professional that accepts tax and legal documents on behalf of your business. Wyoming says you need one to ensure that you can respond to important legal issues in a timely manner.
But it can be difficult to manage all of the responsibilities of a registered agent on your own. You may also not have the funding available to pay an employee to serve this role for you. That's why registered agent companies can be valuable.
These businesses will serve the registered agent role for your LLC so that you don't have to worry about it anymore. They're also experts on everything related to the registered agent designation and may be able to help you optimize how you conform to regulations in Wyoming.
So, what's the best Wyoming registered agent for your company? That answer will depend on what you're looking for. But we've included everything that you need to know about the top 5 services for registered agents in Wyoming below to help you figure it out.
Let's get started.
Read More: Best LLC Formation Services in Wyoming 2023
5 Best Wyoming Registered Agents of 2023
How To Select The Best Registered Agents In Wyoming?
Northwest is our top pick for the average limited liability company owner in Wyoming, but it may or may not be right for you. The best thing you can do to ensure that you find the right fit for your company is to take some time upfront to really zero in on what you value in these kinds of services.
If you're willing to do that, then this article has all of the information that you need to find the right solution for your company. We hope it helps.
With that in mind, we're including some of the most important factors to consider while hiring a Wyoming registered agent service in the next section to guide your search. The more research you're willing to do, the likelier you will be to find the right fit for your company.
Read more: Best LLC Services 2023
Top 5 Services For Your Business in 2023
Zenbusiness
ZenBusiness takes home our top spot for a registered agent service because of its affordable prices, strong customer service, and fast turnaround times.
Starts at $0 plus state fees
Premium registered agent and compliances services
Affordable EIN and expedited filing options
Expect your costs to increase after the first year
You have to pay for the entire year upfront to get the best deal
Limited in the services that it offers outside of being a registered agent
ZenBusiness takes care of everything you need them to. You can hire them to form your LLC and then they'll act as your registered agent so that you don't have to worry about it yourself. If anything comes up, you can reach out to their after-hours customer support team at any time. In addition, ZenBusiness will supply all the formation necessities with its $0 plus state fees and make sure you have everything you need to start your business.
Northwest Registered Agent
If online reviews matter to you more than anything, then using a Northwest Registered Agent could be the way to go. They offer an easy-to-use LLC formation service and registered agent services that will take care of all of your needs.
Easy to use
Strong online reviews
Same-day filing of legal documents
Offers LLC formation services
Offers a free registered agent service for 1 year to qualifying users
Not a good fit for budget-conscious businesses
Not upfront about pricing
Northwest does well in online reviews because it's a super straightforward and easy-to-use tool for LLCs. Once you sign up, the company will take care of everything for you – from accepting mail to scanning it and transmitting it to you so that you don't forget important deadlines.
Northwest also has earned a reputation for offering strong customer support. So if you're looking for a registered agent service that will always be there to answer your questions and solve your problems, this could be the one for you.
IncFile
IncFile offers the best deals on our list, full stop. If you form your LLC with IncFile, you'll qualify to get the first year of their registered agent service for free. After that, your cost will go down to $119.
The most affordable option available
Solid customer support
Can help with many other legal documents as well
You have to pay to form an LLC with IncFile to qualify for the best deals
No volume discounts
IncFile is a standout option for its pricing. But it does many other things well, too. For example, the company has a handy online account dashboard that gives you 24/7 access to your account and all of the important information it contains. You'll also get free email forwarding, customizable notifications, and help with other kinds of business documents. IncFile's customer reviews are great as well.
Rocket Lawyer
Rocket Lawyer is a strong option if you're looking for expanded legal services for your company. It offers many services outside of LLC formation and serving as a registered agent, and also has subscription-based pricing that's fairly convenient.
Get support from industry experts
Other business legal services available
Offers subscription-based pricing
Has a satisfaction guarantee
You need a credit card to sign up for their trial
There are nearly 1 million companies that use Rocket Lawyer's services. Many businesses choose to stay with the company because of its subscription-based pricing and the advice that it offers from industry experts.
Another nice feature is the company's satisfaction guarantee. This means the company will ensure that you're happy with their service regardless of what that takes (within reason).
LegalZoom
LegalZoom is one of the widest-known and most trusted names in registered agents and other legal services. The company has a reputation for taking care of its customers, but other providers offer better deals.
Offers a money-back guarantee
Provides ongoing legal help
Scores well on customer service
The platform is straightforward and easy to use
LLC formation may take longer than you expect
Not the best value for your money
If customer service is the most important factor to you, then LegalZoom could very well be the best-registered agent service for your company. It really takes care of its customers, and online reviews reflect that. LegalZoom was also one of the first companies to offer this style of registered agent services.
The company also has a money-back guarantee. If you're unhappy with the service that you get from LegalZoom, then you should be able to get a full refund. That means you can try out this provider without having to assume much risk.
Wyoming Registered Agent Service – Factors to Consider
There are several key factors to think about before hiring a Wyoming registered agent service. Here are five that should be at the top of your mind.
Offerings
The first thing you need to consider is what you'll actually get from each of the registered agent services that you're considering. You may only get a registered agent. Or, perhaps you'll also gain access to other forms of business and legal assistance that could bring unexpected value to your company.
When looking at registered agent services' offerings, you want to make sure that they satisfy your company's core needs first. Once you've done that, then you can begin looking at expanded offerings to see which interest you the most.
For example, you might want:
Registered office address
Wyoming business advice
Physical address
Mail forwarding (or free mail forwarding)
Registered agents who can help you pick the right business entity
A Wyoming secretary
Or other kinds of Wyoming LLC support
Value
Even though a Wyoming registered agent may have the best offerings, it may not offer the best value to your business. Value comes from a mix of pricing and quality. So the next step in your decision-making process should be to re-evaluate each Wyoming registered agent that you're looking at based on cost.
This doesn't mean that you should automatically choose the lowest-priced premium registered agent service. Rather, most companies will benefit from trying to find the service that offers the most value at a given price point.
Ease of sign-up
Signing up to work with a Wyoming registered agent shouldn't be complicated. However, many online providers make companies jump through a series of hoops before they gain access to the services they want.
That being said, you definitely can find a Wyoming registered agent service that's easy to sign up for. You may just want to look through a few options before digging into this process to ensure you find the right fit.
Ease of use
It's not enough to just get access to the best-registered agent services at the best prices. Those services must also be easy enough for your business to use consistently without too much hassle. That's why it's also a good idea to look for Wyoming registered agent services that are easy to use.
For example, you may want to look for a service with an intuitive online dashboard that puts everything you need in a single, easy-to-access place. Or maybe you'd like to have a team of business law experts to ask questions to when you have them.
Customer service
Finally, customer service is a factor you absolutely need to keep in mind before making a hiring decision. Even the best provider in the world will make mistakes sometimes. You're also likely to have questions about the service you use more than once. When those situations arise, you need a strong customer service team in order to resolve them quickly.
That being said, your ideal customer service team may vary based on your communication style. For example, if you prefer talking on the phone, then a phone-based team will be important. But if you're looking for support outside of normal business hours, then you may need to choose Wyoming registered agent services with expanded customer support scheduling.
Read More: How To Create An LLC In Wyoming 2023
Final Thoughts
If you run an LLC in Wyoming, you're legally obligated to hire a registered agent. Many companies decide to hire one of the services on this list instead of assuming those responsibilities on their own.
Northwest is our top pick overall, but the other options on our list can be good choices as well. For example, IncFile is the most affordable, Rocket Lawyer has the most industry experience, and LegalZoom is the best for customer satisfaction.
The best solution for your company will, ultimately, come down to what you value most in a registered agent service. But no matter what that is, one of the options on our list should be your answer.
Frequently Asked Questions (FAQs)
Does my business really need a registered agent?
Yes, laws in Wyoming dictate that every LLC must have a registered agent. This includes the requirement of having a physical street address with a resident agent.
Can I be my own registered agent in Wyoming?
Yes, you can be your own registered agent. However, this role carries many responsibilities, which can be difficult to juggle alongside your daily work.
Do I need a registered agent in every state I do business in?
No, you only need a registered agent in the state that your headquarters are in.
How much does a registered agent service cost?
You can generally expect to pay between $100 and $200 per year for a registered agent service. However, some providers (like LegalZoom) may charge more.
ABOUT THE AUTHOR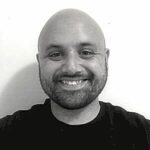 Kellan works with businesses of all sizes to help them achieve their growth goals and has won several awards for his work in the space. He is especially focused on the fields of business finance and the developing cryptocurrency industry, regularly writing about both for audiences across the globe.
ABOUT THE REVIEWER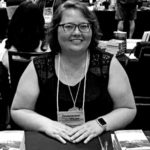 Kristina Knight is a freelance writer with more than 15 years of experience writing on varied topics. Kristina's focus for the past 10 years has been the small business, online marketing, and banking sectors, however, she keeps things interesting by writing about her experiences as an adoptive mom, parenting, and education issues. Kristina's work has appeared with BizReport.com, NBC News, Soaps.com, DisasterNewsNetwork, and many more publications.
+ 6 sources
Bizreport Advisor adheres to strict editorial integrity standards avoids using tertiary references. We have strict sourcing guidelines and rely on peer-reviewed studies, academic research. To ensure the accuracy of articles in Bizreport, you can read more about the editorial process here.
Rocket NXT. wyoleg.gov. Accessed November 12, 2022. https://wyoleg.gov/NXT/gateway.dll?f=templates&fn=default.htm&f=templates&fn=default.htm
Wyoming Secretary of State. Wyo.gov. Published 2022. Accessed November 12, 2022. https://sos.wyo.gov/business/commercialregagent.aspx
Wyoming Secretary of State. Wyo.gov. Published 2022. Accessed November 12, 2022. https://sos.wyo.gov/business/crahome.aspx
Wyoming Registered Agent | For LLCs or Corporations. Northwest Registered Agent. Accessed November 12, 2022. https://www.northwestregisteredagent.com/registered-agent/wyoming
Get a Wyoming Registered Agent Today. ZenBusiness Inc. Accessed November 12, 2022. https://www.zenbusiness.com/wyoming-registered-agent/
CHAPTER 28 -REGISTERED OFFICES and AGENTS. Accessed November 12, 2022. https://sos.wyo.gov/Forms/WyoBiz/Registered_Offices_and_Agents_Act_Chapter_28.pdf