Best Online Incorporation Services 2023: Top 7 Picks & Reviews
All products recommended by Bizreport are selected by our editorial team, independent of our parent company. Some of our stories include affiliate links. If you buy something through one of these links, we may earn an affiliate commission.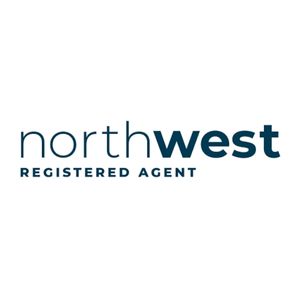 Northwest Registered Agent
Best Overall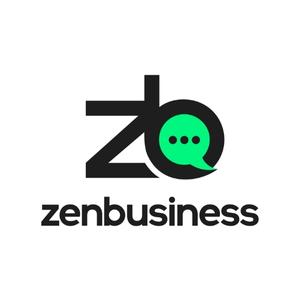 ZenBusiness
Most Affordable
IncFile
Most Features
Incorporating your business online has never been easier. There are so many online incorporation services that offer easy and quick ways to incorporate your new business. The trouble comes in deciding which one to use! We've reviewed the major contenders and brought you the best incorporation services.
What is an Incorporation Service?
An incorporation service is a third party that helps you, as a business owner, set up your business as a legal and separate entity in whatever state you're planning to do business in. They will act as a liaison to file paperwork, pay fees, and legitimize your business before a state or state.
What Do Incorporation Services Do?
Incorporation services do exactly what you would expect them to do: they help you incorporate or legally legitimize your business. With the help of an incorporation service, you can make your business an S-Corporation, a C-Corporation, or a nonprofit corporation. You can choose to do all of this on your own, but an incorporation service can help you with any problems or questions you have along the way, and make the process much easier if you're not familiar with business incorporation.
Read More: Top 10 Best LLC Services 2023
Top 7 Online Incorporation Services 2023
Top 7 Best Online Incorporation Services June 2023
Northwest Registered Agent
Northwest's best feature is their customized services, in our opinion. Their customer support team is so dedicated to each client every step of the way, and we think this makes their higher price worth it.
Free account available
Phone and email support
Personalized and state-specific support
Free registered agent service for one year when you incorporate with them
$225 plus state filing fees for Northwest to incorporate for you
Along with customized services that contribute to excellent customer satisfaction, Northwest does offer a free plan that is more hands-on for the customer. They also offer state-specific support from qualified experts, so you don't have to guess what your state will require as you incorporate.
ZenBusiness
Our favorite feature offered by ZenBusiness is their accuracy guarantee. No matter what service you get from them, you'll always have their word that they'll complete your business and legal documents with accuracy and timeliness, or your money back.
$49 plus state filing fees to start your corporation
Beginner friendly process
100% accuracy guarantee
Constantly available customer support
No hidden fees
Registered agent services available
Prices increase after the first year
ZenBusiness has a satisfaction guarantee that rivals its competition, and they offer some awesome price points. Their customer support is available via chat, email, and phone. On top of these great features, they also boast a super easy-to-follow method of onboarding their customers, which we found extremely easy and not cumbersome at all.
IncFile
IncFile's best quality is their absolutely free online incorporation services. We love that any small business can incorporate their company with these easy-to-use online tools offered by IncFile.
Many startup features offered
Lifetime business notifications
Free business tax consultation
Free incorporation services
Free registered agent services for one year
Customer service doesn't get awesome reviews
IncFile's features are many, but their customer service isn't always the best. It's understandable that with free services, a suite of startup tools, and registered agent services for a year, they can't always keep up with their customers and get back to them as soon as would be desired.
Rocket Lawyer
Since Rocket Lawyer specializes in legal services, they're certainly a great place to start in the incorporation formation process. We'd recommend them mostly because of their efficient track record and their great customer service.
Real experts walk you through initial business formation
Great customer reviews
Monthly subscription includes incorporation services
Known for efficiency
$39.99 per month to get their membership and form your incorporation
Although Rocket Lawyer does have a great history of being accurate and timely with their legal services, they are a bit pricier than some of their competitors. There's no one-time fee for filing your incorporation, and their services are pretty expensive at $39.99 per month.
LegalZoom
LegalZoom's 60-day satisfaction guarantee is a super helpful feature that not many competitors offer. We appreciate their dedication to customer satisfaction, and welcome customer feedback if things aren't right. They also have customer representatives ready to resolve problems quickly over the phone.
The website included online incorporation fees
60-day satisfaction period
Registered agent services offered
Helpful phone service
$149 plus state fees
The operating agreement and employer identification number cost extra
LegalZoom is a household name in the world of legal services, and they have a plethora of features (and upsells) to offer their customers. They have experts ready to answer your incorporation process questions, and they include a business website with your incorporation services. However, their services are a bit pricey, and they definitely just offer the bare bones when it comes to online incorporation service.
Harbor Compliance
Harbor Compliance's personalized customer service really exceeds their competitors' performance, in our opinion. They walk with their customers every step of the way and include compliance services to keep your business legal as you build your small business empire. They really break down the complex business formation process by helping their customers along the way in any way possible.
$99 plus state fees to incorporate
Worry-free compliance service
Annual report filing reminders and instant status updates
Great customer service
Registered agent service available
EIN and corporate bylaws are separate
With compliance notifications, personalized customer service, and all the legal documents you'll need for your new corporation, Harbor Compliance is a standup competitor. They perform well, but their services include many upsells and extras that add up in the end.
Swyft Filings
Swyft Filings's best feature is their awesome customer service team that makes incorporation filing easy. We highly recommend their process because of the help along the way and the chat and phone support that has glowing customer reviews.
Just $49 plus state fees for their online incorporation service
Chat and phone support are available
Compliance support after the incorporation process
Registered agent service offered
Dedicated customer service
On top of this great service and top online incorporation services, Swyft is pretty inexpensive at its core. They also offer registered agent services, and compliance reminders, but many complain that their services come with a drawback: constant upsells for additional services.
Why Do You Need an Incorporation Service?
Incorporation offers legitimacy and credibility to new business owners. It allows your new business to hold a bank account, build credit, and raise capital more easily with the legal legitimacy you acquire. However, the process of incorporating your business will be complex depending on your background. For more complex business structures or situations, it might be easier to hire a business incorporation service. These services assist customers with filing
How to Choose The Best Online Incorporation Service?
Finding a suitable incorporation service is tricky. You'll need to make sure you have the budget to afford the business incorporation services you need, and that your business formation includes all the necessary steps to make your incorporation legit. Here are a few considerations when choosing the best incorporation service.
Packages & Pricing
When you're considering a provider, check out the business formation service basic package they offer. Does it have everything you need? Or do you need to get a more premium package? Then, compare prices. Maybe the basic service for one online incorporation solution is the same price as a premium package with another. You could certainly save some money with this comparison process.
Features
Next, you'll want to consider the features offered by online business formation services. Do they offer a complimentary EIN? Are formation documents sent to you to keep on file? Will they assist you with tax filing? Do they have an annual report service? Make sure all the bells and whistles you need are included in the package you choose, or that you have the know-how to get these features yourself.
Turnaround Time
Turnaround time is a big consideration when comparing corporation formation services. Incorporating takes some time, depending on the state you incorporate in. Much of the timeliness of the process is up to the state you choose to do business. However, many incorporation services offer a 1-business day turnaround time in which they'll file your incorporation documents online.
Customer Support
How often is the service provider you're considering available for support? Do they have 24/7 support? Is there phone support available? Ask yourself these questions as you vet incorporation services online.
Customer Review
Consider looking at the service provider's customer service reviews. This can help you get a good picture of how helpful their customer support team will be in the case that you have a question or issue with your corporation formation services. It will also help you understand if refunds come easy, if they will expedite their services in a pinch, and if they hire generally helpful and happy people.
Registered Agent Service
And last but not least; consider if this incorporation service provider offers a registered agent service or not. This can be a helpful tack-on to incorporation services, especially if they are offered for free.
Tips to Use Online Incorporation Services More Effectively
Once you've secured your business formation services, you can make sure you're using them to the best of your ability. Here are a few ways to make sure you get the most out of your money when using top incorporation services.
Differentiate between the "essential" and the "nice to have"
Many online incorporation providers offer many "extras" to help your business run smoothly, like business planning and legal help. Although these helpful features might seem tempting, they will definitely raise your bill and could be done for free.
Pay attention to recurring payment services
Sometimes incorporation providers bill you annually, and sometimes they bill month to month. These prices might continue rising as the promotional prices you've secured end, so be sure to carefully track the charges you incur from incorporation services.
Find out if requesting S corporation status is appropriate for your company
A C-Corporation is the most common type of corporation, and it offers more flexibility than an S-Corporation. You might need an S-Corporation if you want to cap your shareholders and only include domestic owners. S-Corporations are better for small businesses, and they are taxed differently.
Recognize the distinction between state-expedited filing and internal-expedited filing
If you need your documents filed in a hurry, the state you incorporate in can offer expedited filing, for a fee. You can also pay your incorporation service to expedite your documents on their end. These are separate fees, and they pay a different entity to push your paperwork quickly.
Final Thoughts
The business formation process can be tricky and complicated, filled with legalese and red tape. It's a great option to involve an incorporation service in your business formation to help you file correctly and stay compliant with state requirements.
Frequently Asked Questions (FAQs)
Is LLC formation the same as incorporation?
No, forming a (LLC} limited liability company involves business formation, but forming an incorporation involves starting a C-Corporation or an S-Corporation.
What is the best online incorporation service?
In our opinion, Northwestern Registered Agent provides the best service and quality in the world of online incorporation services.
ABOUT THE AUTHOR
Brenna is a finance editor who enjoys writing about entrepreneurial opportunities and personal finance tips. She graduated from Liberty University with a bachelor's degree in business and now helps small businesses market their products as a digital marketing consultant.
ABOUT THE REVIEWER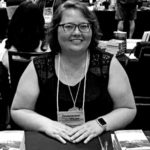 Kristina Knight is a freelance writer with more than 15 years of experience writing on varied topics. Kristina's focus for the past 10 years has been the small business, online marketing, and banking sectors, however, she keeps things interesting by writing about her experiences as an adoptive mom, parenting, and education issues. Kristina's work has appeared with BizReport.com, NBC News, Soaps.com, DisasterNewsNetwork, and many more publications.
+ 7 sources
Bizreport Advisor adheres to strict editorial integrity standards avoids using tertiary references. We have strict sourcing guidelines and rely on peer-reviewed studies, academic research. To ensure the accuracy of articles in Bizreport, you can read more about the editorial process here.
LLC vs Inc | The Difference Between LLC and Corporation. Northwest Registered Agent. Accessed December 16, 2022. https://www.northwestregisteredagent.com/start-a-business/llc-vs-corporation

Incorporate Online $0 | Start Your Corporation Today. ZenBusiness Inc. Accessed December 16, 2022. https://www.zenbusiness.com/incorporate/#:~:text=Incorporate%20Online%20%2449%20%7C%20Start%20Your%20Corporation%20Today%20%7C%20ZenBusiness%20Inc.&text=Take%20the%20first%20steps%20toward%20turning%20your%20idea%20into%20a%20business

Register Your LLC, S-Corp, C-Corp, or Nonprofit | Incfile. orders.incfile.com. Accessed December 16, 2022. https://orders.incfile.com/form-order-now.php?entityType=CCorporation&gclid=Cj0KCQiA4uCcBhDdARIsAH5jyUkcVCtmr1xFrgkw75oRzvsOXrlwiy7ePlNAt_rNdoQnZL8une6ZOQwaAvyrEALw_wcB

Incorporation Services, How to Incorporate Your Business (w/ Sample). www.rocketlawyer.com. Accessed December 16, 2022. https://www.rocketlawyer.com/incorporation.rl

Corporation Services – Incorporate a Business Online: S Corp or C Corp. LegalZoom. Accessed December 16, 2022. https://www.legalzoom.com/business/business-formation/inc-overview.html

S Corporations | Internal Revenue Service. www.irs.gov. Accessed December 16, 2022. https://www.irs.gov/businesses/small-businesses-self-employed/s-corporations#:~:text=S%20corporations%20are%20corporations%20that

C Corporations. www.taxes.ca.gov. Accessed December 16, 2022. https://www.taxes.ca.gov/corpC.html