Top 7 Best Business Name Generators in 2022
All products recommended by Bizreport are selected by our editorial team, independent of our parent company. Some of our stories include affiliate links. If you buy something through one of these links, we may earn an affiliate commission.
Shopify
Best Overall
GoDaddy
Most Affordable
Namelix
Most Creative Ideas
If you're on the search for the best business name generators, chances are you have an awesome business idea you want to bring to life. When you're trying to come up with a business name idea, you definitely need help brainstorming. The good news is that there are many free business name generators out there that provide relevant suggestions to help you decide on an awesome name for your new company. We've surveyed the options and come up with 7 of the best free company name generators to find ideas for naming your new business.
Top 7 Best Business Name Generators in 2022
What Is Business Name Generators?
It's hard to come up with a catchy, accurate name for your business that gets attention, explains what you do, and reflects your brand well. Sometimes it's best to find help online, and the good news is, there are plenty of business name generators out there that can help you come up with a unique, catchy name for your new business. We went on a hunt for the best business name generators online, and here's what we came up with.
Top 7 Best Business Name Generators in November 2022
Shopify
Shopify does offer a ton of different options for your business name for free, at the click of a search button. However, your domain might not be available, and the only domains offered are through a Shopify site setup. This can be frustrating if you thought your new business name's domain was available. In the end, the features offered for free totally outweigh the drawbacks here, so we'd definitely recommend this free name generator.
Godaddy Business Name Generator
GoDaddy is now a household name in web hosting services and domain name registration, so it's no surprise that they also have an awesome business name generator that connects to their domain registrar to tell the business owner if their custom URL is available for purchase. It's a free business name generator that holds up to the competition.
Namelix
The customizable search features, visual representation of business name ideas, and the ease-of-use of this service recommend it to good business practices. The visual-specific business offerings available are great, but they aren't helpful if you'd like to check the domain availability of the name you had in mind.
Zyro
Since this is a free feature, it's worth mentioning that it does check domain availability, provide other free tools, and pair along with their website builder seamlessly. We did have some issues with the names they provided since there weren't many creative options and the display was quite basic, and not as inspiring and creative as we'd preferred. However, since it is a free business name generator, we still like some of the features.
FreshBooks
This is another extremely basic business name generator that we found easy to navigate and helpful, as well as free. If you're looking for a catchy business name, this might not be for you, since they generate business names that are pretty run-of-the-mill. The search bar only allows one word to be entered, but the accounting software provided by FreshBooks is widely used and loved.
Looka
Since Looka is more of a catchy brand creator for businesses to make seamless marketing packages, their name generator is a great place to start before customizing and finalizing your brand identity. Their name generator is one of our favorites because of its complex customizations like SEO checks and integration to their branding kits.
Domain Wheel
On top of the customizable features to hone in on exactly what you want in a company name, Domain Wheel has a brand name generator and a blog name idea option. However, we do note that Domain Wheel doesn't offer domain name purchases through their site; they refer their customers to third parties for domain name registration, purchase, and web hosting.
Why a Business Name Is Important?
Thinking of catchy business names isn't just a fun idea that might give your business an edge, it's so much more. Having a professional and memorable business name will set you apart from your competition and help you get an edge in your industry. Spending some quality time brainstorming brand names with professionals in your industry can be the difference between having a name you love and are proud of, and a name that turns customers away.
Thing to Do After Finding Business Name
After you find a business name idea you love, it's time to take action. First things first, you'll need to make sure the domain name you need is available. Then, you can purchase the domain name with a web host you prefer.
Next, it's up to you to decide on a logo. There are several free logo makers out there that can help you choose the vibe, colors, and font you want for your logo to be as eye-catching as your name is appealing. After you have your domain and your logo, you can start to build a website in your domain space. From here, you can direct customers and clients to your new site, hosting your new business name.
Final Thoughts
In the end, finding a memorable business name that reflects your new company can be a challenging process. These business name generators are wonderful for brainstorming options you might consider if you don't know where to start. It might be a long process for you to find the perfect name, domain, website, and styling for your new company, but with these free company name generators, you can gather some awesome ideas that will take your startup to new heights with a recognizable name and brand.
Frequently Asked Questions (FAQs)
ABOUT THE AUTHOR
Brenna is a finance editor who enjoys writing about entrepreneurial opportunities and personal finance tips. She graduated from Liberty University with a bachelor's degree in business and now helps small businesses market their products as a digital marketing consultant.
ABOUT THE REVIEWER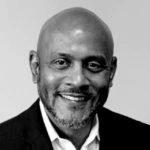 He is an organized and creative thinking sales management professional with experience in outside and inside sales in various markets. Working as freelancer in the Greater Boston Market, he moved to St. Louis and became an Account Executive, then a Sales Manager managing and coaching 12 sales reps covering a nationwide territory. He has developed his team with a combination of consultative selling and value before price coaching mindset which has won him a President's Cup and many other financially rewarding awards at RICOH. His most recent role as a Continuous Improvement Manager provided insight into the importance of delivering a quality product in alignment with the value and reputation of his organization. It further enhances the aspect of selling on value as opposed to price.
+ 7 sources
Bizreport Advisor adheres to strict editorial integrity standards avoids using tertiary references. We have strict sourcing guidelines and rely on peer-reviewed studies, academic research. To ensure the accuracy of articles in Bizreport, you can read more about the editorial process here.
GoDaddy. Free Business Name Generator | Company Name Ideas for 2022 – GoDaddy UK. GoDaddy. Published 2022. Accessed November 17, 2022. https://www.godaddy.com/business-name-generator
FREE Business Name Generator: Company Name Ideas (2022). Shopify. Accessed November 17, 2022. https://www.shopify.com/tools/business-name-generator
Business Name Generator – free AI-powered naming tool – Namelix. namelix.com. Accessed November 17, 2022. https://namelix.com/
zyro. Free Business Name Generator Powered by AI. Zyro. Accessed November 17, 2022. https://zyro.com/tools/business-name-generator
Business Name Generator. FreshBooks. Accessed November 17, 2022. https://www.freshbooks.com/business-name-generator
The Best Business Name Generator (AI-Powered) | Looka. www.looka.com. Accessed November 17, 2022. https://looka.com/business-name-generator
Domain Name Generator (Instant Ideas, no Ads). DomainWheel. Accessed November 17, 2022. https://domainwheel.com/