Company Name Generator: Top 5 Tools In 2023
All products recommended by Bizreport are selected by our editorial team, independent of our parent company. Some of our stories include affiliate links. If you buy something through one of these links, we may earn an affiliate commission.
Zyro
Positive customer reviews
Shopify
Best for Shopify stores
IncFile
Best Experience
Naming a business is one thing that many entrepreneurs struggle with simply because it is a very important step in your business growth. The name of a business most often communicates to your clientele what you are selling and expresses brand identity.
A business name generator tool can help achieve those outcomes.
A business name generator is an online tool that allows you to key in a keyword, or series of keywords, that represent your business and it will generate a selection of brandable business names that identify with the business.
There are quite a number of online business name or brand name generator tools in the market today but and not all of them will serve you the same level. This article shares 5 of the best and most trusted online business name generator tools.
Top 5 Tools For Company Name Generators In 2023
Features Of The Best Tools In 2023
Top 5 Company Name Generator Tools In 2023
Zyro
Zyro is an affordable online business name generator tool that is packed with features, which makes it the best tool if you are looking for value in a name generator.
Provides an electrifying performance
Includes all the essential features
Zyro interface is easy to use
Limited customization options
You can't modify the website once it's live
This is a very easy-to-use online tool that offers powerful business name generator tools. Their interface is intuitive enough for users to navigate without the need for a user manual. The drag and drop feature makes things even easier.
Their artificial intelligence provides a unique experience compared to other brands. For instance, the Zyro business name generator allows you to put multiple keywords, separated by commas, then hit the "Generate" button, and it will immediately offer a long list of usable business names.
Zyro also comes with all the necessary tools. Should you choose Zyro it is unlikely that you will source tools from any other sites. Their three plans are well packed at a generous price. Note that the prices apply to a four-year term, so the prices they have now may change if you pick a different subscription period.
Take advantage of their 30-days money-back guarantee and give it a try.
Shopify
This is a free business generator for those planning to start a Shopify store. It is easy to use and will lead you through Shopify tunnels until you successfully come up with a great name.
Easy eCommerce integration
Easy-to-navigate platform
Offers free business name generator tool
Not an SEO-friendly name generator
Names are for Shopify stores only
Shopify is a user-friendly online name generator tool that is very popular among Shopify store owners. Out of the many free business services available today, Shopify will offer some one of the best business ideas.
Shopify offers hundreds, if not thousands, of name suggestions on multiple pages. It only shows name ideas with available domains, allowing for greater opportunities to establish any business' online presence.
Once you pick the name you want, you can start building e-Commerce names around it with just a few clicks.
Shopify focuses a lot on helping businesses set up online stores on Shopify's platform with less focus on incorporating the best SEO practices.
GoDaddy
GoDaddy is the world's biggest domain name registrar, so it's no surprise that they also offer one of the most trustworthy services.
Award-winning customer support
A popular brand name with a lot of experience
Offers a large pool of names
A large company with a large pool of names can be confusing.
More expensive renewal prices.
This is the world's biggest business name generator boasting a lot of experience. This in itself is the justification of the great services that this name generator tool offers, customers don't lie.
They owe their popularity to their large pool of names, as well as a user-friendly website. Like most services, you simply enter some words that describe your business or idea, GoDaddy will automatically create a list of domains based on those words using domain name prefixes and suffixes.
In addition to generating domain names, GoDaddy also offers a domain availability check. It will never suggest a name that is already in use. A major benefit is that this is a completely free service.
Looka
Looka is a one-stop shop capable of generating a business name. They also offer name checks and logo design.
Looka has a very organized interface
Offers a variety of names categorized by types.
Great customer support.
Not a very advanced name generator
Offers limited features
Looka business name generator tons of business names in a second. The business has name availability checks making it difficult so it's not easy to display a name that is already in use.
The company understands how picky some people may get, and therefore, offer business names in a variety of ways. These include traditional names related to your industry, invented names, and compound words. Even more, it allows you to filter results by name length and get ideas for related terms right under the search bar.
Wix
In addition to entering your keyword, there is also the opportunity to choose the industry the business operates in.
Over 100 names to browse per keyword
Easy-to-navigate interface
You can choose an industry where your business falls.
Not an SEO-friendly name generator
Domain names priced at a premium
If the keyword you want to use clearly relates to a particular type of business, a Wix business name generator will be a great choice. In addition to entering the keywords, it allows you to choose the industry where your business falls simply enter your industry name into the tool.
Wix provides you a lot of good names to choose from. Simply mark your favorite names from 100+ options and funnel down to the top three names that might be a fit.
It is also very popular for its ADI technology that helps create a business website seemingly on autopilot. Even more, Wix will show you multiple domain extensions including .com, .org, .net, and other TLDs.
How to Register a Business Name in the USA
There are three main ways to register a business name:
Forming a business entity such as a limited liability company or a corporation
Registering an assumed name or a DBA (Doing Business As)
Register the business name as a federal trademark
Forming a Business Entity
To a business entity, you must file articles of organization with the appropriate state agency. You will have to choose your business legal name first. Part of choosing a business name involves checking the state's records to ensure the name is not already taken by another company.
Keep in mind that registering a business name by forming an entity only gives it protection in the state of registration. To expand your LLC to another state, for instance, you will have to register another one in the state you are expanding to.
Registering an Assumed Name
For a business entity to operate under a name other than its legal name, an assumed name must be filed. In most states, it is done by a county agency, but some states may require you to do it at the state level.
An assumed name registration usually protects the name in the county where it is registered. To operate in different counties, registration would be required in each county.
Trade Name and Trademark Registration
Also called service marks, trade names, may be available on a statewide basis. Trade name registration may vary from state to state. This type of registration must be done in each state where the business operates.
However, you may take a more complex and expensive route by registering your business name as a trademark with the United States Patent and Trademark Office.
Trademark registration provides nationwide protection of business names. Just like the first two methods we mentioned above, federal trademark registration requires you to conduct a thorough search to ensure that you don't infringe on another brands' trademarks.
After Registering a Business Name
After registering a business name, there is the need to stay up to date with the registration requirements. Depending on your state, it may be required to provide a report soon after registration.
Some states will also require document with your state tax board or franchise tax board (Initial Reports or Tax Board registration). The filing is mostly done within 30-90 days after with the state.
You can check with your local tax office or franchise tax board, if it applies to you or if it applies in your state.
Frequently Asked Questions (FAQs)
Which business name generator is best for a new company?
The best business name generator for new businesses will depend on your needs. But if you want me to do the picking for you, I would suggest Zyro due to its great features including the drag and drop tool.
How do you trademark a business name?
Nowadays you can register your trademark online with just a couple of clicks. There are fees involved, but other than that, it is a straightforward process.
What makes a great company name?
Several factors contribute to catchy business names but in general, ensure your business name is unique, quite original, creative, and memorable. You will be able to gauge whether your business name is great when you start to use it.
How does a business name generator work?
Business name generator generates unique business name ideas based on; your name, location, business category, and any other keywords you would like to add. Some also offer domain name availability checks to ensure you pick a perfect business name that is not already in use.
What factors should be considered to create a catchy business name?
A catchy name for a new business should be memorable, unique, easy to spell, short, and roll off the consumer's tongue. To make a great business name, you simply need to be creative enough. But when you use a great business name generator, you have nothing to worry about.
ABOUT THE AUTHOR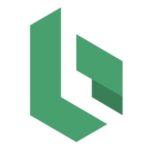 ABOUT THE REVIEWER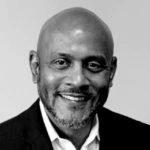 He is an organized and creative thinking sales management professional with experience in outside and inside sales in various markets. Working as freelancer in the Greater Boston Market, he moved to St. Louis and became an Account Executive, then a Sales Manager managing and coaching 12 sales reps covering a nationwide territory. He has developed his team with a combination of consultative selling and value before price coaching mindset which has won him a President's Cup and many other financially rewarding awards at RICOH. His most recent role as a Continuous Improvement Manager provided insight into the importance of delivering a quality product in alignment with the value and reputation of his organization. It further enhances the aspect of selling on value as opposed to price.