Best Forex Signals Providers 2023: Top 10 Picks & Reviews
All products recommended by Bizreport are selected by our editorial team, independent of our parent company. Some of our stories include affiliate links. If you buy something through one of these links, we may earn an affiliate commission.
eToro
Editor's Choice
Learn 2 Trade
Best for Advanced Technical Analysis
1000pip Builder
Best MyFXBook Verification
There is a lot of opportunity to earn in the forex markets, though it also comes with plenty of risk and roadblocks as well. Part of staying well-informed with your forex trading strategy is having a reliable signal provider that offers you real-time market insights and recommendations to time your trades properly and help you earn a profit.
Throughout this guide we will cover the best forex signals providers out there. However, we would like to note that there are many signal provider scams out there, so don't trust just anyone who offers to put you in a group and provide you with trading information. Do your own research, and request financial licenses and other documentation as necessary to verify their credibility before providing them with any personal or financial information.
Read More: Best Forex Trading Platforms 2023
10 Best Forex Signals Providers 2023
What are Forex Signals?
Forex signals are a recommendation or suggestions for a trade on a currency pair. In most cases, this will include the price and time that you should make the trade for your trading strategies to be successful. Signal providers can either be individual analysts or automated signal providers powered by a forex bot.
What are Forex Signal Providers?
A signal provider will help you recognize trading opportunities with the specific price and timing of the opportunity. In a sense, the best forex signal providers do the time-consuming research and analysis for you so you don't have to. Because of this, it's important to work with a forex signal service that is trustworthy and vetted so you know you're getting quality information and fx signals to trade forex with.
Using a forex signal service can be very helpful when trading forex, though it's in no way a guaranteed way to profit from forex trading.
Top 10 Best Forex Trading Signals Providers June 2023
Etoro
eToro is an online brokerage platform that also offers trading signals to its users as well. The way they send trading signals is what sets them apart from any other forex signals provider, which is built right into their platform through their copy trading feature.
Signal service offered through copy trading feature
Trusted brokerage platform
Easy to implement forex signals
Doesn't connect with MetaTrader
Not solely forex trading signals provider
Even though eToro is mostly known for its brokerage services, they are also the best forex signal provider to us. This is because of how they send the forex signals to users directly through their platform with their copy trading feature, rather than sending the forex signals to the users to enter on their own manually.
All in all, this saves users a lot of time and potential errors since they can simply follow the professional traders they'd like to, and allow for automated trading following their activity.
Learn 2 Trade
Learn 2 Trade serves users globally as a forex signal provider on top of the other services they provide. Their main focus is on currency pairs, commodities, and crypto.
Supports currencies, crypto, and commodities
Serves a global client base
Comprehensive provider including news, recommendations, signals, etc.
Trading signals are only provided over Telegram
Learn 2 Trade offers forex trading signals for users in addition to a number of other helpful information like real-time market news, market analysis, trade recommendations, and more. They have two main forex signals offerings, a free service, and a premium paid service.
It's easy to get started with this forex signal provider, as they have an automated program that runs on most currency pairs and notifies you via a Telegram group.
1000pip Builder
Read 1000pip Builder Reviews
1000pip Builder is one of the best forex signals providers out there. Built by an expert and providing comprehensive forex signal services across the US, European, and Asian markets, this platform offers helpful signals across financial instruments, all at a reasonable monthly price.
Professional trading advice from an expert founder
MyFXBook shows historical data and successes
Long-standing reputation
They don't offer signals for free to forex traders
1000pip Builder is a well-trusted forex signals provider with a good track record, based in London and run by the expert trader Bob James. This is the best forex signal provider to many, covering commodities, indices, and the global markets. They are known for their price action signals, and subscribers can receive trading signals via email, Telegram, or SMS.
ForexSignals.com
Read ForexSignals.com Review
Aside from being one of the top forex signal providers, ForexSignals.com also provides subscribers with access to a full community of traders. This is a great resource for forex traders for a number of reasons, aside from the trading signal they provide.
Access to a community of traders
Helpful trading signals
Video tutorials and live streams for additional support
No free forex signals, only as a subscriber
ForexSignals.com is one of the most widely popular forex signals providers out there, helping traders with their trading strategy through the signals they provide on the financial markets, and the community of traders they've cultivated, in addition, to live streams and video tutorials that offer further support.
Pips Alert
Read Pips Alert Reviews
Around since 2014, Pips Alert has become a favorite signals provider among traders. With a free subscription option, it's easy to get started with this provider and test their signals out for yourself.
Run by traders across the world
Supports any brokerage
Free membership option
Pips Alert is another option that forex traders have. Their alerts all include an entry price, take profit and potential exit prices that traders should monitor for. Their free membership option makes their service approachable for all, and even their paid subscription is on the more affordable end compared to other paid services.
Wolfx Signals
Read Wolfx Signals Reviews
Wolfx Signals is a newer player in the game. They have pretty limited information available about the company, and they haven't been around for long. However, they do provide free signals in their Telegram group each day which can be beneficial to newcomers.
1-2 free signals offered each day
Straightforward signals
Both paid and free options
No verified results
Little information available on their site
Don't have a long-term reputation
Many users point out that even though Wolfx Signals has only been around since 2017, compared to the decades that others have been around, they offer clear and straightforward signals that traders can take advantage of in their trading accounts. In addition to their free channel, they also have two other paid channels to receive even more signals.
Zero to Hero Signals
Read Zero to Hero Signals Reviews
Zero to Hero Signals is a great fit for beginners, though they also can provide a good deal of value to experienced traders as well. Their signals are curated by a group of expert traders, and they tend to follow a trend-matching strategy.
Signals provided by a group of expert traders
Free trial available
Different subscription options are available
When you want to find the best forex signals service, you may come across Zero to Hero Signals. Many users have been impressed by the manual forex signals they offer, which traders can then implement in their own trading accounts.
Though they do charge a monthly fee for their service, it appears as if you can request a 7-day free trial to test it out first.
DailyForex.com
Read DailyForex.com Reviews
DailyForex.com is one of the forex signal providers that has been around for the longest. The service relies on expert advice provided around the markets and other resources and trading alerts to help users' forex trading experience.
Free forex trading signals
Long-standing reputation
Educational materials
Some recommendations require users to open multiple positions at once
DailyForex.com has been around since 2008, during the last global financial crisis, and has grown largely over the past decade and a half. This free forex signals service gives users the insights they need to help plan and develop their trade ideas with the help of a reliable provider.
FXPremiere.com
Read FXPremiere.com Reviews
This is an option for free signals for new traders. Compared to other signal providers, they have both free and paid signals, which can be great no matter what your trading strategy is.
Both free and paid signals
Clear signals
Premium forex signal provider
Premier signals behind a paywall
No MyFXBook for independently verified historical data
Customer reviews aren't very positive
FXPremiere.com offers forex signals both for free and behind a paywall for subscribers. They have a very popular Telegram channel where they provide free signals, though the FxPremiere VIP channels are where the experts really weigh in and can help your trading strategies.
Forex Signal Factory
Read Forex Signal Factory Reviews
This provider has a unique and approachable way of providing forex signals to their audience. Traders can receive trading forex signals from this team via Twitter or Facebook, in addition to Telegram.
Service offered via social media pages
Free service
Signals service from professional traders
Signals can be posted by anyone, not necessarily verified experts
No further training or educational materials provided
This service has been around since 2009 and is one of the best forex signal providers that's free. Other forex signal providers send their signals via Telegram groups or their sites alone, but this provider has a unique method over social media platforms.
On Forex Signal Factory's social pages, professionals can offer a trading signal without being associated with a particular brokerage. Trading signals are provided hourly and can cover securities like stocks, commodities, crypto, indices, forex, or a currency pair.
How to Choose The Best Provider?
If you're looking for signal providers in the forex market to help you with your trading, you can consider some of the following factors to ensure you're working with a reputable provider.
Reputation
First, take a look at their reputation and see what their past and existing customers have to say about them. This can involve taking a look at their reviews, websites, social media pages, and more to get a good feel for their reliability and reputation in the marketplace. Preferably, you will work with an established forex signals provider.
Number of Signals
You may also consider how many signals they offer. Trading signal providers should offer a good number of signals to help you find opportunities in the market, and depending on your trading style, you may prefer your provider to offer a good amount of signals.
Win Rate
You should also see if the provider offers their success or win rate. This will show you how accurate their signals have been in the past. If they do not offer this, you may be wary of the claims they make. In either case, remember that past success does not indicate future wins.
Fees
Some signals providers offer a free service, while others only offer their signals on forex pairs behind a subscription. So, keep this in mind so you can find the service provider that fits your budget.
Moneyback Guarantee
Some providers may offer a money-back guarantee if you are not satisfied with the signals they are providing. This isn't necessarily something a provider needs to offer, though it can be an added benefit and a showcase of their confidence.
Customer Support
You may want to look for a provider that has some sort of support or customer service team that you can contact regarding payment issues, questions, or other concerns related to their service.
Final Thoughts
A signal provider can provide you with helpful information you can use to make profitable trades in the forex market. While no provider can promise you a certain level of profitability, or claim to eliminate all risk, taking the time to do your research and vet your signals provider can save you a lot of research time and set you off in the right direction.
Frequently Asked Questions (FAQs)
Can a trading platform offer its own signal service?
Yes, you may notice that a trading platform also provides signals in addition to its other services.
What do the signals cover?
This will depend on the individual provider themselves. Some may offer signals on major financial markets, crypto, forex, and more, while others will be more specialized.
Is paying for forex signals worth it?
There is no yes or no answer to this. It all comes down to what your goals are, the provider you're using, and how you use the signals, among other factors. You can be a successful trader with a successful trading strategy without the right forex signal provider, though it can help other traders.
ABOUT THE AUTHOR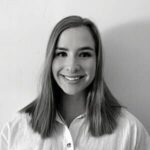 Bailey Schramm is a writer based out of Jackson Hole, WY, primarily covering topics and trends in financial services, business, and the blockchain. With a background covering stock market developments for a major FinTech company, she now provides SEO and content strategy services to financial service companies and tech startups.
ABOUT THE REVIEWER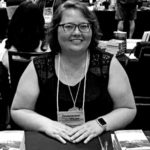 Kristina Knight is a freelance writer with more than 15 years of experience writing on varied topics. Kristina's focus for the past 10 years has been the small business, online marketing, and banking sectors, however, she keeps things interesting by writing about her experiences as an adoptive mom, parenting, and education issues. Kristina's work has appeared with BizReport.com, NBC News, Soaps.com, DisasterNewsNetwork, and many more publications.
+ 5 sources
Bizreport Advisor adheres to strict editorial integrity standards avoids using tertiary references. We have strict sourcing guidelines and rely on peer-reviewed studies, academic research. To ensure the accuracy of articles in Bizreport, you can read more about the editorial process here.
Foreign currency exchange (forex) | Investor.gov. www.investor.gov. Accessed March 24, 2023. https://www.investor.gov/introduction-investing/investing-basics/glossary/foreign-currency-exchange-forex

International Trade Administration. Foreign Exchange Risk | International Trade Administration. www.trade.gov. Accessed March 24, 2023. https://www.trade.gov/foreign-exchange-risk

Fraud Advisory: Foreign Currency (Forex) Fraud | CFTC. www.cftc.gov. Accessed March 24, 2023. https://www.cftc.gov/LearnAndProtect/AdvisoriesAndArticles/fraudadv_forex.html

Learn to Trade for maximum profit in 2023 – Learn2Trade. Learn to Trade. Accessed March 24, 2023. https://learn2.trade/

Home New. 1000pip Builder. Accessed March 24, 2023. https://www.1000pipbuilder.com/