EToro Review In Canada 2023: Features & Alternatives
All products recommended by Bizreport are selected by our editorial team, independent of our parent company. Some of our stories include affiliate links. If you buy something through one of these links, we may earn an affiliate commission.
Pros
Platform offers an engaging communal experience

Users can copy the crypto trading strategies of advanced users

Cryptocurrency holdings may be transferred off the platform
Cons
Relatively high fees for all coins besides Bitcoin

Unconventional fee structure
eToro are a huge multi asset trading platform and are aiming to becoming publicly listed with a $10 billion valuation IPO.
API Trading

Social Trading available

Copy Trading available
In 2018, eToro launched as a cryptocurrency exchange for US investors. Since its inception in 2007, international investors have used eToro to trade global currencies (also known as forex trading), commodities such as gold, and equities. However, in the United States, eToro is only a cryptocurrency exchange.
Anyone in the United States can open an eToro account, but crypto trading is only available to residents of 43 states. So, for example, you can't buy or sell bitcoin on the site if you live in Hawaii, Minnesota, Nevada, New York, or Tennessee. For beginners, eToro includes a user-friendly design and tools, as well as more advanced capabilities for more experienced traders. But it's the extra features that set it apart from the competition.
To begin, you can utilize eToro's virtual portfolio to trade up to $100,000 in virtual funds before depositing any real money. You can also make your investment more social by following and incorporating its top users (non-experts who meet criteria based on how long they've traded on the platform, how much they've invested, and their risk profile).
Before you invest with eToro, here is a complete eToro review you should know:
Is eToro safe?
eToro is a regulated platform. This means that the Financial Conduct Authority (FCA), the Cyprus Securities and Exchange Commission (CySEC), the Markets in Financial Instruments Directive (MiFID), and also the Australian Securities and Investments Commission (ASIC) regulate eToro and are responsible for its actions.
Offering of Investments
A range of 3,056 tradeable symbols is available on eToro.
Usability: As a multi-asset broker, eToro goes beyond that to ensure that traders have a pleasant experience.
Cryptocurrency: CFDs and underlying security trading are available at eToro for cryptocurrency trading (e.g., buying Bitcoin).
eToro Trading platforms
CopyTrader, the first social eToro trading platform or tool, was unveiled in 2010. This one-of-a-kind tool allows anyone, anywhere in the globe, to mimic the strategies of successful traders, making trading more pleasant and potentially profitable. CopyTrader's rapid growth has been fueled by its focus on social and copy trading.
eToro Platform Overview: The eToro platform experience is built around ease of use and simplicity of design, and performing fundamental tasks is simple and pleasant. Traders receive access to features like the ability to build watchlists and add instruments by simply searching for available markets.
In 2022, these design elements helped eToro earn Best in Class in Ease of Use and Beginners.
EToro In Canada Quick Overview
eToro is a well-known online brokerage that specializes in cryptocurrency and stock trading. When it implemented support for Bitcoin (BTC) in 2014, it was one of the first online trading companies to support digital currency trading. It then added support for Ethereum (ETH) and Ripple (XRP) not long after (XRP).
Today, eToro's popular online trading platform supports more than 40 cryptocurrencies, as well as an enterprise-grade crypto exchange for professional traders and a multicurrency crypto wallet.
Best Overall Value
Trust Score: 91
Minimum Deposit: $10-$200
Tradable Symbols (Total): 3056
Commissions & Fees
eToro takes pride in providing straightforward, easy-to-understand pricing. eToro derives money from a spread between the offer price and the asking price on its site.
eToro has a VIP club with five memberships. These tiers range in price from $5,000 to $250,000.
The Popular Investor program at eToro comprises four tiers. You must have more than $1,000 in account equity, $500 in customer assets, and a risk score of less than 7 for at least two months to qualify for the Cadet tier.
eToro's crypto trading charges are relatively low. Customers in the United States do not pay withdrawal fees, although there is a $30 withdrawal minimum. eToro charges a $5 withdrawal fee for withdrawals outside the United States.
Spread costs vary depending on the type of cryptocurrency (generally between 0.75 percent and 5 percent )
A $50 deposit is required to open an account.
Is eToro Right For You?
eToro's social trading platform is appealing to cryptocurrency investors who wish to follow the moves of professional crypto traders. eToro offers a larger assortment of cryptocurrencies to buy than some other US crypto brokerages, with over 30.
In 2022, the broker will include stock and limited ETF choices, making it a more well-rounded option for customers looking to diversify their portfolios.
Trust Score
Including an overall Trust Score of 91 out of 99, eToro is rated low-risk. eToro is not publicly listed, does not run a bank, and is regulated by two tier-1 (high trust), one tier-2 (medium trust), & zero tier-3 regulators (low trust).
Ease of Use
eToro probably earns the prize for its ease of use copy-trading platform, which allows traders to imitate the trades of experienced investors – or earn unique rewards for sharing their trading techniques.
Platforms & Tools
The eToro web platform experience is built around ease of use and simplicity of design, and performing fundamental tasks is simple and pleasant.
CopyPortfolios, an eToro feature that organizes traders into single funds for copy trading, is another new tool.
eToro users may uncover crypto trading strategies and replicate other traders or groups of traders across the 108 cryptocurrency pairs covered by the platform.
Customer service
For eToro and eToro X, eToro offers distinct customer service. Help centers, support tickets, and security eToro are available on both platforms. In order to improve the experience of eToro's most committed consumers, the business employs account managers who care about the most active traders.
Compare to Similar Brokers
Coinbase
IQ Option
Etoro
FEES
0.5% – 4.5%

varies by type of transaction; other fees may apply

0.01% – 0.05%
1%
for cryptocurrency

ACCOUNT MINIMUM

$2
10$
10$
PROMOTION
Earn $5

in bitcoin for getting started on Coinbase

None
None

no promotion available at this time

Detail
Read Review
Read Review
Read Review
Minimum Deposit
$1

$1

$1

Link
Coinbase
Coinbase is a leading online broker platform for buying, selling, storing, and crypto exchanges. It's especially useful for newcomers to crypto exchanges who don't want to deal with the hassles of external wallets and decentralized cryptocurrency exchanges. Coinbase's pricing structure and customer service are its two greatest drawbacks. If you're up for it. Coinbase is a fantastic option for everybody.
IQ Option
IQ Option is a reputable binary option for online brokers with a user-friendly trading platform. Traders seeking a trustworthy CFD and binary options provider with reasonable costs should consider IQ Option. The customer service and account opening process are excellent. Beginners and seasoned traders will benefit from it.
What Type of Broker is eToro?
Whether eToro company maintains your account, eToro can function as a market maker or an agency broker. Agency brokers transfer your order to other market-makers in exchange for rebates, profit-sharing, widening spreads, and commissions, while market-maker brokers operate as the counterparty to your trade.
How to Make Money With eToro In Canada?
You can make money with eToro, but as with any broker, there are no guarantees. The value proposition of eToro is its social copy trading features, which allow you to choose from a large database of traders and duplicate transactions in real-time. However, when dealing with investments such as forex, stocks, and trading CFDs, especially with eToro review, keep in mind that you can lose money.
Generating the appropriate trading and risk-management decisions on eToro is critical to making money as a trader. It allows you to keep your average losses low relative to your average winnings over time (whether you are trading manually or copy trading).
Is eToro Good For Beginners In Canada?
Yes, eToro is an excellent option for newcomers. Its trading platforms are simple to use and understand. eToro does a fantastic job blending helpful tools and features in a user-friendly web platform and mobile trading app.
While being helpful for beginners doesn't mean it's easy to make money, it is simpler to use eToro than some more advanced trading platforms.
Conclusion
EToro offers commission-free stock trading in the United States is not unusual, but it does have a few other advantages. It bills itself as the "world's leading social trading platform," but it also offers a convenient way to trade US equities, fractional shares, eToro mobile app, CFDs, and cryptocurrencies from a single account, in addition to its busy social trading platforms or channels and CopyTrader. Beginner traders can also use an eToro demo account to practice.
Frequently Asked Questions (FAQs)
Is it possible for me to try eToro?
eToro has a demo account that allows you to test the platform with virtual trading before committing to payment. With eToro, virtual trading is completely risk-free.
What methods of payment does eToro accept?
eToro accepts the following payment types for funding: VISA, MasterCard, Diners Club, Maestro, Debit Cards, PayPal, Bank Transfer, Neteller, Skrill, WebMoney, China UnionPay, Giropay, Ethereum, Electronic wallets (eWallets), Bitcoin, Bitcoin Cash, Dash, EOS, Ripple XRP, Litecoin, Zcash, Payoneer, and others are among the payment methods available.
Is it legal to trade on eToro in the United States?
Yes, in the case of cryptocurrency. While eToro accepts a variety of investment kinds from around the world, investors in the United States can only use the platform to trade cryptocurrency.
Is eToro required to file tax returns with the IRS?
eToro is required by law to report payments to the IRS. You're unlikely to obtain a tax form from eToro unless you're a busy trader.
Is eToro a reliable broker?
In general, eToro is a reliable cryptocurrency trading site. It abides by the laws of the states in which it operates.
Is trading on eToro a wise idea?
To trade with eToro is deemed good and reputable. Over 20,000,000 traders and eToro members utilise eToro.
How long does it take to withdraw money from eToro?
The time it takes to withdraw money from eToro varies based on the method used. However, it usually takes 2-5 days.
Is eToro a market maker or a broker?
eToro operates as a market maker. Even if no buyer is found, eToro will purchase stocks, currency, and other commodities and instruments.
ABOUT THE AUTHOR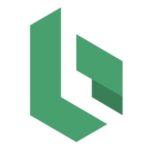 ABOUT THE REVIEWER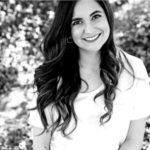 Jazmin Castello holds a Master's degree in Business Management, owns two companies, and has also published a self-help book. When she is not working or writing, she likes to spend time with her family and to travel.
+ 1 sources
ETORO SOCIAL STRUCTURE: A STUDY IN STRUCTURAL CONTRADICTION. – ProQuest. Proquest.com. Published 2022. Accessed April 16, 2022. https://www.proquest.com/openview/2f588ab81573cdd66bf0c24115e585d6/1?pq-origsite=gscholar&cbl=18750&diss=y
‌