Best Commodities Broker 2023: Top 7 Picks & Reviews
All products recommended by Bizreport are selected by our editorial team, independent of our parent company. Some of our stories include affiliate links. If you buy something through one of these links, we may earn an affiliate commission.
eToro
Editor's Choice
Interactive Brokers
Best for Institutional Investors
IG Markets
Most Affordable Commodity Broker
Finding the right commodity broker that offers the commodities you need, has helpful resources, and is reliable can be quite the process for those just getting started. Even for those familiar with the industry, a commodity pool operator who understands your goals can be difficult. In this article we discuss commodity broker jobs and how to find the best fit for your financial needs. The average salary for these professions can be quite good and is one of the fastest growing in the United States.
7 Best Commodities Brokers 2023
What is a Commodity Broker?
A commodity broker is a platform that facilitates and executes commodity contracts on investors' behalf. The National Futures Association is a self-regulatory board that ensures brokers work within the rules and regulations governing futures market. Salaries average $107,000 per year.
What Do Commodity Brokers Do?
A commodity broker helps investors with trading commodities and facilitates such trades. Commodity broker jobs may also include other features and resources to help trade commodity futures, though these may vary between the different commodity brokers. Similar to this is the Commodity Pool Operator, which is a person or platform that operates a pool fund for trusts, syndicates, and other funds. The National Futures Association regulates this type of trading. A floor broker is a person who works the exchange floor in New York, London, Tokyo and other places, conducting trades for other brokers who are already booked. All brokers need keen analytical skills and must have a good professional standing with their business administration.
Read more: Best Forex Trading App 2023
Top 7 Best Commodities Brokers March 2023
eToro
eToro has now been around for nearly 15 years, being one of the leaders in the market. They allow for social investing, CFDs, and copy trading, and is available in more than 140 countries around the world. Plus, investors on eToro like the low spread and overnight fees with commodities CFDs.
Interactive Brokers
Interactive Brokers has been around for decades, making it one of the longest-standing commodity brokers on this list. This broker is used internationally and is preferred for its low commissions and margin rates. However, its interface is a better fit for more advanced trader who are already familiar with the commodity futures market.
IG Markets
IG is listed on the London Stock Exchange, giving many clients the confidence they need to trade on the platform. It has been around since 1974, meaning it's one of the oldest companies on this list and gives a trader access to the commodities market reliably.
Many clients also find that the pricing and commissions on IG are favorable to others, and a big reason why many continue to use this commodities broker.
CMC Markets
Making an investment in a commodity is simple on CMC, which will execute the trade on your behalf. Entering a position on a commodity can be a great investment for many traders, so opening an account with CMC is the first step. They offer great pricing, wide access to thousands of different securities, and more.
TradeStation
If you are looking for a commodity broker with a great interface and low commissions, then TradeStation is the commodity broker for you. They make it easy to trade commodity contracts and other financial derivatives with ease. Users like that their platform can be accessed either through the desktop app or browser-based platform, essentially making it easy to buy or sell assets from anywhere.
TD Ameritrade
TD Ameritrade is now acquired by Charles Schwab as of October 2020, though TD Ameritrade is still operating as a standalone commodity broker at this time and the two companies aren't fully integrated yet. Many like TD Ameritrade's trading platform, Thinkorswim, which helps facilitate trades for futures, options, and other asset classes and investment choices.
They also have a trading simulator where traders can execute trades with paper money rather than real money over actual exchanges, which is a great tool for beginners.
AvaTrade
AvaTrade is utilized by hundreds of thousands of traders and has been around since 2006. A trader can access 24 commodities, one of the widest selections available among commodity brokers. They have great educational tools and customer support, meaning it's a top commodities broker for beginners.
How Much Does a Commodities Broker Cost?
The price for commodity brokers may vary between the different platforms, so you may want to take this into account in order to find the commodities broker that fits your budget. This can range anywhere from a few cents per trade, to a monthly charge to gain access to the commodity broker and start trading commodity contracts or other financial derivatives.
How to Choose The Best Commodities Broker?
Let's go over some of the top features to keep in mind when looking for the best commodity broker.
Costs and Fees
One of the first things to compare among commodity brokers is the cost and fees that they'll charge. An introducing broker can mean added costs for monitoring your overall portfolio, so you'll want to find one with competitive rates that fits your budget.
Ease of Use
A commodity broker should also be easy to use and have a simple interface that is easy to navigate. Especially for beginners, this can be an important feature to keep in mind.
Demo Account
A demo account can be a very valuable tool that a commodity broker offers, which allows traders to test out their strategies and invest in commodities in real-time, but with virtual money and no risk to their actual capital.
Reputation and Regulation
Also look for a commodity broker that has a good reputation and is regulated by legit regulatory bodies. This means that your funds are safe within in their platform, and clients can enter trades with peace of mind.
Number of Commodities Available
You also want to make sure they have the commodities available that you're looking to invest in. If a platform only offers a few, or doesn't include the futures or trades that you're interested in, you may want to search for another one.
Customer Support
Especially if you're just get started with commodities futures trades, you will want to have access to a commodity broker with a good customer support team.
Customer Reviews
Lastly, consider a commodity broker that has good reviews among past customers and actual clients of the site.
Final Thoughts
If you want to make trades in the commodity market, you don't need to be on the exchanges in New York in order to do so. Find the right company that is a commodity broker from the list above, and do the proper research to ensure that it fits your needs, budget, and has access to the commodity that you're interested in trading.
Frequently Asked Questions (FAQs)
ABOUT THE AUTHOR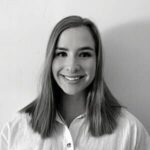 Bailey Schramm is a writer based out of Jackson Hole, WY, primarily covering topics and trends in financial services, business, and the blockchain. With a background covering stock market developments for a major FinTech company, she now provides SEO and content strategy services to financial service companies and tech startups.
ABOUT THE REVIEWER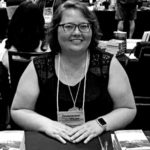 Kristina Knight is a freelance writer with more than 15 years of experience writing on varied topics. Kristina's focus for the past 10 years has been the small business, online marketing, and banking sectors, however, she keeps things interesting by writing about her experiences as an adoptive mom, parenting, and education issues. Kristina's work has appeared with BizReport.com, NBC News, Soaps.com, DisasterNewsNetwork, and many more publications.
+ 5 sources
Bizreport Advisor adheres to strict editorial integrity standards avoids using tertiary references. We have strict sourcing guidelines and rely on peer-reviewed studies, academic research. To ensure the accuracy of articles in Bizreport, you can read more about the editorial process here.
Securities, Commodities, and Financial Services Sales Agents : Occupational Outlook Handbook: : U.S. Bureau of Labor Statistics. Bls.gov. Published April 12, 2019. Accessed January 30, 2023. https://www.bls.gov/ooh/sales/securities-commodities-and-financial-services-sales-agents.htm
NFA. www.nfa.futures.org. Accessed January 30, 2023. https://www.nfa.futures.org/
eToro – The World's Leading Social Trading and Investing Platform. Etoro.com. Published 2018. Accessed January 30, 2023. https://www.etoro.com/
Lowest Cost Online Trading and Investing | Interactive Brokers. Interactivebrokers.com. Published 2015. Accessed January 30, 2023. https://www.interactivebrokers.com/en/home.php
Commodities. IG. Accessed January 30, 2023. https://www.ig.com/en/commodities