Best Crypto Broker 2023: Top 7 Picks & Reviews
All products recommended by Bizreport are selected by our editorial team, independent of our parent company. Some of our stories include affiliate links. If you buy something through one of these links, we may earn an affiliate commission.
eToro
Best Overall
Interactive Brokers
Most Affordable
Robinhood
Best for Easy Sign-Up
If you're interested in crypto trading, finding the right exchange is a crucial step to being successful. There are many options out there, with new cryptocurrency trading platforms emerging constantly. So, continue reading through this guide as we discuss the top places to trade crypto online today, and which online brokers you can trust with your cryptocurrency.
What is a Crypto Broker?
To begin, a crypto broker is someone who is an intermediary between the crypto markets and a buyer or seller. Essentially, they facilitate the transaction of cryptocurrencies for parties on both ends of the deal.
How Do Crypto Brokers Work?
As we discussed, crypto brokers act as the intermediary between two parties when buying or selling cryptocurrency. In most cases, they will do so by charging some small fee per transaction in order to use their services. So, you may recognize that trading fees vary between advisory or brokerage services.
Read More: Best Crypto Wallet 2022
7 Best Crypto Brokers 2023
Top 7 Best Cryptocurrency Brokers in January 2023
eToro
eToro continues to be one of the best platforms to buy Bitcoin and other cryptocurrencies. Not only can you trade crypto, but you can also buy ETFs and other stocks as well. There is a low threshold to get started at $10, and the social investing aspect of the platform allows users to duplicate the trades made by the pros who have a successful track record.
Interactive Brokers
Given the advanced features of this platform, it's likely not the right tool for everyone who wants to trade Bitcoin. However, it is a great resource for seasoned investors who are interested in digital currencies. Sophisticated investors and active traders will get the most out of the platform given its advanced features and capabilities as an online broker.
Robinhood
Better known for its traditional asset investment capabilities, Robinhood is also one of the top platforms for trading cryptocurrencies as well. Of all the cryptocurrency exchanges, it is likely one of the better-known ones compared to other Bitcoin brokers.

However, it has rather simplistic features, so it may not be best for advanced or sophisticated traders. But, many getting started in the crypto world will enjoy how easy it is to open up an account and make trades with zero commission fees.
Coinbase
This is one of the best broker options available if you want to buy Bitcoin and other coins. It is one of the largest available in the world and has many services and products to help traders make transactions. They have a very secure platform, and they continue to expand the platform to more and more users.
They have accounted for beginners, pros, and institutions, so they can scale with you and best meet your needs no matter where you're at, which not all of the best cryptocurrency brokers offer.
Webull
While Webull is a great tool with competitive fees and an intuitive platform, it lacks on the educational side of things, meaning it may not be a great match for totally new traders. They do offer crypto trading tools though they don't allow access to some of the more common asset classes that traditional brokers might.
TradeStation
TradeStation crypto investing has always been very popular on the platform for advanced and sophisticated investors, though its recent move to $0 commission trades is now attracting newer traders to the financial markets. It offers a professional-level trading platform, allowing users to trade futures, and crypto derivatives, and buy and sell digital currency from a regulated broker.
Kraken
Traders who use Kraken to buy Bitcoin futures or buy and sell cryptocurrencies can access an advanced suite of tools called Kraken Terminal and Cryptowatch. The terminal gives you access to charting tools, depth charts, and more to show you the trade value of underlying assets, past performance, price movement, and other details about extremely volatile assets to help you make good investment decisions.
What Do Cryptocurrency Brokers Do?
Brokers can be an individual or firms that act as intermediaries between people who want to exchange their crypto assets for other assets or for cash. In most cases, they'll charge a fee for their services.
Why Do You Need a Cryptocurrency Broker?
Regulated brokers for crypto trades are necessary because they are the ones who facilitate the transaction for traders who are buying or selling crypto assets.
Are Cryptocurrency Brokers Safe?
Using a regulated crypto broker is safe. Especially when trading large amounts of money, it could be even safer than trading through a cryptocurrency exchange on your own.
How to Choose The Best Cryptocurrency Broker?
Let's take a final look at how you can choose the right broker for you.
Types of Trading
You'll first want to check out the types of trading that are offered on their platform. See what the structure of their site is, and get familiar with it to see if it's a good fit for you and your abilities.
Cryptocurrencies Supported
You may also want to see what types of coins you can buy and sell on the platform. Not all brokers will allow you to buy and sell every crypto coin out there, so make sure to check this list beforehand.
Regulation
It's important to only use brokers that are regulated and compliant with the law. This will make sure that your assets are secure and that you will be able to trust them with your money.
Reputation
Another thing to keep in mind is the reputation that the platform has. You'll want to see what other users have to say about the platform, as you only want to work with reputable brokers when it comes to your money.
Security
You should keep in mind what the security measures are on the platform. Especially with such sensitive information connected to the platform, you need to make sure that the broker has good security measures in place.
Costs and Fees
You will want to consider the fees and costs of utilizing each platform. The fees can vary between brokers, so make sure your chosen platform is affordable for you.
Payment Methods
Also, check what type of payment methods are available to fund your account. Whether they allow you to connect to savings accounts directly, support debit and credit card payments, or from other sources.
Customer Service
Ensure the company has a good customer service team who can be accessed should you have an issue with an account. Not all will provide phone and email support, so if this is a priority to you, make sure to check it out beforehand.
Mobile Compatibility
Many traders will be making cryptocurrency trades online from their phones. If this sounds like you, make sure to check to see if the crypto exchange has a mobile app where you can access the platform from your phone on the go.
Final Thoughts
When you want to trade cryptocurrency, be sure to consider the above brokers to find the right match for you. They are all great in their unique ways, though they are each better suited to a certain type of investor.
Frequently Asked Questions (FAQs)
ABOUT THE AUTHOR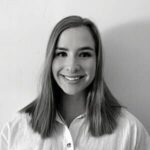 Bailey Schramm is a writer based out of Jackson Hole, WY, primarily covering topics and trends in financial services, business, and the blockchain. With a background covering stock market developments for a major FinTech company, she now provides SEO and content strategy services to financial service companies and tech startups.
ABOUT THE REVIEWER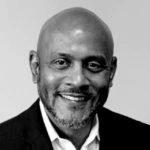 He is an organized and creative thinking sales management professional with experience in outside and inside sales in various markets. Working as freelancer in the Greater Boston Market, he moved to St. Louis and became an Account Executive, then a Sales Manager managing and coaching 12 sales reps covering a nationwide territory. He has developed his team with a combination of consultative selling and value before price coaching mindset which has won him a President's Cup and many other financially rewarding awards at RICOH. His most recent role as a Continuous Improvement Manager provided insight into the importance of delivering a quality product in alignment with the value and reputation of his organization. It further enhances the aspect of selling on value as opposed to price.
+ 5 sources
Bizreport Advisor adheres to strict editorial integrity standards avoids using tertiary references. We have strict sourcing guidelines and rely on peer-reviewed studies, academic research. To ensure the accuracy of articles in Bizreport, you can read more about the editorial process here.
Crypto Assets | Investor.gov. www.investor.gov. Accessed December 9, 2022. https://www.investor.gov/additional-resources/spotlight/crypto-assets

What To Know About Cryptocurrency and Scams. Consumer Advice. Published April 21, 2021. Accessed December 9, 2022. https://consumer.ftc.gov/articles/what-know-about-cryptocurrency-and-scams

IRS. Frequently Asked Questions on Virtual Currency Transactions | Internal Revenue Service. Irs.gov. Published 2014. Accessed December 9, 2022. https://www.irs.gov/individuals/international-taxpayers/frequently-asked-questions-on-virtual-currency-transactions

| U.S. Department of the Treasury. home.treasury.gov. Accessed December 9, 2022. https://home.treasury.gov/policy-issues/financial-sanctions/faqs/topic/1626

DeFazio PA. H.R.3684 – 117th Congress (2021-2022): Infrastructure Investment and Jobs Act. www.congress.gov. Published October 1, 2021. Accessed December 9, 2022. https://www.congress.gov/bill/117th-congress/house-bill/3684