HSBC rescues Silicon Valley Bank UK arm, averts crisis in the British tech sector
All products recommended by Bizreport are selected by our editorial team, independent of our parent company. Some of our stories include affiliate links. If you buy something through one of these links, we may earn an affiliate commission.
HSBC's rescue of Silicon Valley Bank's UK arm on Monday averted a crisis in Britain's tech sector, saving the deposits of thousands of UK clients, including start-ups, venture-backed companies, and funds. The acquisition, which saw HSBC pay a symbolic £1 for SVB UK, was sealed after all-night talks led by Prime Minister Rishi Sunak and the Bank of England.
SVB UK had been swept up in the implosion of its California-based parent, Silicon Valley Bank, which was shut down by US regulators on Friday. The possible collapse of SVB UK had raised fears for the health of Britain's tech and life sciences industries. In orchestrating a sale, authorities had "saved hundreds of the UK's most innovative companies," claimed Dom Hallas, executive director at Coadec, a lobby group representing UK start-ups and tech companies.
The BoE had warned it planned to put SVB UK into insolvency after the collapse of its parent. However, the action was taken "to stabilize SVB UK, ensuring the continuity of banking services, minimizing disruption to the UK technology sector and supporting confidence in the financial system". Deposits will be protected, with no taxpayer support, said UK chancellor Jeremy Hunt.
HSBC's acquisition of SVB UK is expected to be value accretive and profitable, and the 3,300 customers will be a boost to its UK business. HSBC's CEO, Noel Quinn, said the acquisition made "excellent strategic sense". SVB UK will become part of HSBC's ringfenced UK business, which has 14mn customers and 18,500 staff. The business, which traces its roots back to the Midlands Bank, is based in Birmingham.
The deal came hours after US regulators closed a second American lender, Signature Bank. The BoE stressed that "no other UK banks are directly materially affected by these actions, or by the resolution of SVB UK's US parent bank. The wider UK banking system remains safe, sound, and well capitalized."
While SVB UK's rescue was welcomed by tech groups, broader equity markets remained on edge on Monday. European stocks fell and US futures were slightly higher as investors sought to calibrate the fallout from the collapse of California-based SVB, the biggest US bank failure since 2008.
One person briefed on the haggling over the future of SVB UK, which has £5.5bn of loans, said it was a "fully competitive" process with multiple parties interested in taking over the stricken bank. Rothschilds advised on the sale.
The overnight mission to rescue SVB's UK arm was led by Sunak, Hunt, and City minister Andrew Griffith, while Andrew Bailey, BoE governor, and Sam Woods of the Prudential Regulation Authority were also involved. Sunak, who is in California for a defense summit with leaders of the US and Australia, was said to have been "very hands-on" overnight.
HSBC's acquisition of SVB UK is part of its strategy to expand its UK business. However, despite the deal being value accretive, broader equity markets remain on edge, with investors seeking to calibrate the fallout from the collapse of California-based SVB. European stocks fell and US futures were slightly higher on Monday as investors tried to make sense of the situation.
The collapse of SVB, the biggest US bank failure since 2008, has also raised concerns about the health of the US financial system. US regulators closed Signature Bank, another US lender, hours before the SVB UK deal was announced.
The collapse of SVB's US parent and the rescue of its UK arm has highlighted the interconnectedness of the global financial system. The UK government and BoE's intervention has saved the deposits of thousands of UK clients
ABOUT THE AUTHOR
Chinonso Dioha is a highly-skilled professional SEO article writer, data analyst, and web content specialist with over 3+ years of experience writing viral articles, SEO articles, blog posts, marketing articles, health articles, and financial articles. He possesses thorough expertise in high-quality research, meeting and surpassing editorial objectives, and delivering high-quality service. Specialities include metaverse, e-commerce, technology, business, call-to-action, buying guides, how-to – articles, product reviews, sales and lots more.
ABOUT THE REVIEWER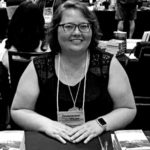 Kristina Knight is a freelance writer with more than 15 years of experience writing on varied topics. Kristina's focus for the past 10 years has been the small business, online marketing, and banking sectors, however, she keeps things interesting by writing about her experiences as an adoptive mom, parenting, and education issues. Kristina's work has appeared with BizReport.com, NBC News, Soaps.com, DisasterNewsNetwork, and many more publications.
+ 4 sources
Bizreport Advisor adheres to strict editorial integrity standards avoids using tertiary references. We have strict sourcing guidelines and rely on peer-reviewed studies, academic research. To ensure the accuracy of articles in Bizreport, you can read more about the editorial process here.
HSBC acquires Silicon Valley Bank UK Limited. HSBC. Published March 13, 2023. Accessed March 14, 2023. https://www.hsbc.com/news-and-media/media-releases/2023/hsbc-acquires-silicon-valley-bank-uk-limited

Bank of England statement: Silicon Valley Bank UK. www.bankofengland.co.uk. Published March 10, 2023. Accessed March 14, 2023. https://www.bankofengland.co.uk/news/2023/march/boe-statement-silicon-valley-bank-uk

Jeremy Hunt. Twitter. Published March 13, 2023. Accessed March 14, 2023. https://twitter.com/Jeremy_Hunt/status/1635173913545302016?ref_src=twsrc%5Etfw%7Ctwcamp%5Etweetembed%7Ctwterm%5E1635173913545302016%7Ctwgr%5E2b350f8d9b59626e790e309e08a2f2f194ab0d0a%7Ctwcon%5Es1_&ref_url=https%3A%2F%2Fd-26580485891168756491.ampproject.net%2F2302271541000%2Fframe.html

Press Release- March 10, 2023: Superintendent Adrienne A. Harris Announces New York Department of Financial Services Takes Possession of Signature Bank. Department of Financial Services. Published March 12, 2023. Accessed March 14, 2023. https://www.dfs.ny.gov/reports_and_publications/press_releases/pr20230312