Silicon Valley Bank Collapses: FDIC Takes Control of Deposits in Largest U.S. Bank Failure Since 2008
All products recommended by Bizreport are selected by our editorial team, independent of our parent company. Some of our stories include affiliate links. If you buy something through one of these links, we may earn an affiliate commission.
The closure of Silicon Valley Bank (SVB) by financial regulators is sending shockwaves through the tech and venture capital communities, with companies and wealthy individuals left unsure of what will happen to their deposits. According to the Federal Deposit Insurance Corp. (FDIC), which has taken control of SVB's deposits, this is the largest U.S. bank failure since the global financial crisis over a decade ago. The move comes after SVB suffered a $1.8 billion loss on asset sales and announced plans to raise $2 billion in additional capital, which ultimately failed. The bank's parent company, SVB Financial Group, saw its shares plummet 60% on Thursday and drop another 60% in premarket trading on Friday before being halted.
What happened to Silicon Valley Bank?
According to regulators, the California Department of Financial Protection and Innovation closed SVB and named the FDIC as the receiver. The FDIC in turn has created the Deposit Insurance National Bank of Santa Clara, which now holds the insured deposits from SVB. SVB's branch offices will reopen under the control of the regulator, and insured depositors will have access to their deposits no later than Monday morning. However, uninsured depositors will receive receivership certificates for their balances, and it remains unclear whether depositors with more than $250,000 will get all their money back.
What impact will the closure have?
The closure of SVB is likely to have a significant impact on the tech and venture capital communities, as the bank was a major lender to venture-backed companies. With higher interest rates and a slowdown in initial public offerings making it more difficult for companies to raise additional cash, the closure of SVB could exacerbate the financing challenges already faced by these companies. Additionally, loan customers of SVB have been advised to continue making their payments as normal.
What is the FDIC's role in this?
The FDIC is responsible for ensuring that depositors have access to their insured funds and will pay uninsured depositors an advanced dividend within the next week, with potential additional dividend payments as the regulator sells SVB's assets. The regulator will determine whether depositors with more than $250,000 will receive all their money back based on the amount of money the regulator gets as it sells Silicon Valley assets or if another bank takes ownership of the remaining assets.
How will this impact the broader banking system?
Many Wall Street analysts believe that the struggles for SVB are unlikely to spread to the broader banking system. However, the closure of the bank has sent shares of other midsized and regional banks under pressure. Treasury Secretary Janet Yellen has said she is "monitoring very carefully" developments at a few banks and convened a meeting of top officials at the Fed, the FDIC, and the Comptroller of the Currency to discuss the situation at SVB.
In summary, the closure of Silicon Valley Bank is a significant event in the banking industry, and the fallout from its collapse is likely to be felt for some time. The FDIC's role in ensuring depositors have access to their insured funds is crucial, but the fate of uninsured depositors and the impact on the broader banking system remain uncertain. The closure of the bank also highlights the financing challenges faced by venture-backed companies and the potential consequences of a slowdown in initial public offerings.
ABOUT THE AUTHOR
Chinonso Dioha is a highly-skilled professional SEO article writer, data analyst, and web content specialist with over 3+ years of experience writing viral articles, SEO articles, blog posts, marketing articles, health articles, and financial articles. He possesses thorough expertise in high-quality research, meeting and surpassing editorial objectives, and delivering high-quality service. Specialities include metaverse, e-commerce, technology, business, call-to-action, buying guides, how-to – articles, product reviews, sales and lots more.
ABOUT THE REVIEWER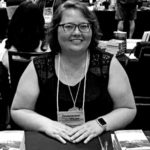 Kristina Knight is a freelance writer with more than 15 years of experience writing on varied topics. Kristina's focus for the past 10 years has been the small business, online marketing, and banking sectors, however, she keeps things interesting by writing about her experiences as an adoptive mom, parenting, and education issues. Kristina's work has appeared with BizReport.com, NBC News, Soaps.com, DisasterNewsNetwork, and many more publications.
+ 4 sources
Bizreport Advisor adheres to strict editorial integrity standards avoids using tertiary references. We have strict sourcing guidelines and rely on peer-reviewed studies, academic research. To ensure the accuracy of articles in Bizreport, you can read more about the editorial process here.
Group SF. SVB Financial Group Announces Proposed Offerings of Common Stock and Mandatory Convertible Preferred Stock. www.prnewswire.com. Accessed March 11, 2023. https://www.prnewswire.com/news-releases/svb-financial-group-announces-proposed-offerings-of-common-stock-and-mandatory-convertible-preferred-stock-301766247.html

Pound J. Shares of SVB Financial fall 60% as tech-focused bank looks to raise more cash. CNBC. Accessed March 11, 2023. https://www.cnbc.com/2023/03/09/svb-financial-falls-more-than-50percent-as-tech-bank-looks-to-raise-more-cash.html

California Financial Regulator Takes Possession of Silicon Valley Bank. The Department of Financial Protection and Innovation. Accessed March 11, 2023. https://dfpi.ca.gov/2023/03/10/california-financial-regulator-takes-possession-of-silicon-valley-bank/

Thorbecke C. Silicon Valley Bank collapse sends tech startups scrambling | CNN Business. CNN. Published March 10, 2023. Accessed March 11, 2023. https://edition.cnn.com/2023/03/10/tech/silicon-valley-bank-tech-panic/index.html