Banks brace for earnings season after Silicon Valley Bank collapse
All products recommended by Bizreport are selected by our editorial team, independent of our parent company. Some of our stories include affiliate links. If you buy something through one of these links, we may earn an affiliate commission.
The financial condition of local banks and lenders across the United States has been a mystery since the sudden collapse of Silicon Valley Bank in March. This event caused panic about the safety of uninsured deposits in all but the nation's largest banks. Earnings season kicked off on April 13 with JPMorgan Chase, the country's largest bank, and other giants reporting better-than-expected results due to depositors from failed banks, such as Silicon Valley Bank, migrating to them. However, analysts and investors are waiting for the hundreds of other banks across the country whose experiences have been a mystery since the deposit panic. Analysts warn that non-answers from bank executives may be punished.
The two largest locally based banks are Northern Trust and Wintrust Financial, with Northern Trust handling investments and assets for institutional investors around the globe and wealthy families, mostly in the U.S. The bank always takes very little risk with its investments in U.S. Treasury bonds, unlike other banks whose bond portfolios are riddled with unrealized losses. Wintrust, with over $50 billion in assets, is the largest locally based business bank and the fourth-largest bank in the market by deposits. The bank has more than a dozen separately chartered banks, allowing it to spread a single customer's deposits among each of its banks at the $250,000 limit, offering insurance for more than $3 million in deposits.
Smaller banks, which are usually overlooked, are under scrutiny this quarter. Among the publicly traded banks in the market are Byline Bancorp, Old Second, and BankFinancial. BankFinancial is the smallest of the three, with $1.7 billion in assets as of Dec. 31, and had $304 million, or 21%, of its $1.4 billion in deposits uninsured, according to a filing with the Federal Deposit Insurance Corp. Old Second, with total assets of nearly $6 billion as of Dec. 31, will report first-quarter results on April 19. About a quarter of its $5.6 billion in deposits, or $1.4 billion, were uninsured as of the end of the year, according to a filing. Byline Bank, with $7.6 billion in assets as of Dec. 31, had $1.6 billion, or 28%, of its $5.7 billion in deposits uninsured as of year-end.
Aside from deposits, loan quality has been excellent throughout the pandemic and into this year, but commercial real estate lending is now a concern. Companies are looking to reduce their office space as many still work remotely. Owners of even premium office towers, like the Aon Center in Chicago, are struggling to service their existing debt and to refinance when those loans come due. Investors will be sensitive to any increases in loan delinquencies from banks that are active in lending to office developers and owners.
Bank stocks have not been performing as well as expected and have fallen since the beginning of the year. While depositors from failed banks may have migrated to larger banks, smaller banks remain a mystery, and investors are awaiting their first-quarter results to understand the condition of their finances. Given that the primary cause of Silicon Valley Bank's failure was that an overwhelming percentage of its deposits were uninsured, investors are particularly interested in the level of uninsured deposits at these smaller banks.
ABOUT THE AUTHOR
Chinonso Dioha is a highly-skilled professional SEO article writer, data analyst, and web content specialist with over 3+ years of experience writing viral articles, SEO articles, blog posts, marketing articles, health articles, and financial articles. He possesses thorough expertise in high-quality research, meeting and surpassing editorial objectives, and delivering high-quality service. Specialities include metaverse, e-commerce, technology, business, call-to-action, buying guides, how-to – articles, product reviews, sales and lots more.
ABOUT THE REVIEWER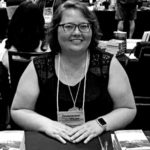 Kristina Knight is a freelance writer with more than 15 years of experience writing on varied topics. Kristina's focus for the past 10 years has been the small business, online marketing, and banking sectors, however, she keeps things interesting by writing about her experiences as an adoptive mom, parenting, and education issues. Kristina's work has appeared with BizReport.com, NBC News, Soaps.com, DisasterNewsNetwork, and many more publications.
+ 2 sources
Bizreport Advisor adheres to strict editorial integrity standards avoids using tertiary references. We have strict sourcing guidelines and rely on peer-reviewed studies, academic research. To ensure the accuracy of articles in Bizreport, you can read more about the editorial process here.
TRISTAN BOVE. Earnings last quarter may have been worst since early days of COVID. Fortune. Published April 12, 2023. Accessed April 15, 2023. https://fortune.com/2023/04/11/earnings-season-decline-worst-since-covid-2020/

STEVE DANIELS. Time to lift the curtain on the health of local banks. Crain's Chicago Business. Published April 14, 2023. Accessed April 15, 2023. https://www.chicagobusiness.com/finance-banking/chicago-banks-report-earnings-first-time-svb-signature-collapse