8 Best Banks for Small Business 2023 – Reviewed & Ranked
All products recommended by Bizreport are selected by our editorial team, independent of our parent company. Some of our stories include affiliate links. If you buy something through one of these links, we may earn an affiliate commission.
Chase
Editor's Choice
Capital One
Low cost with unlimited transactions
Wells Fargo
Bets for branch access and business loans
Opening a separate business account is essential for everyone operating a small business. If you run a small business, having a bank account is one of the minimum requirements. Every business needs a dedicated checking and savings account to keep cash safe and build a financial record. However, you can't use just any bank account at your disposal. Here are the best credit unions and best banks for small businesses.
Read more: Best Online Banks
Top 8 Best Banks for Small Business 2023
The Lineup At A Glance
Top 8 Best Banks for Small Business 2023
Chase Bank
Chase bank is the best option for small businesses. It offers everything your business needs with numerous brick-and-mortar locations. The credit union provides excellent business banking with a large footprint of over 5,000 physical branches.
A quick deposit makes it easier to deposit checks directly from the mobile application
You'll have access to 4,700 branches and 16,000 ATMs for withdrawal and free cash deposits
Same-day access to cash
Unlimited electronic deposits using credit cards
Unlimited monthly transactions
You must apply in person as it doesn't have online applications
The branches are concentrated in only 28 states
High monthly service fee
The bank offers Chase business complete banking accounts for small businesses. It offers small business lending, savings and checking accounts. The bank has thousands of branches and ATMs around the country. It has excellent online banking, convenient for everyone to manage their money on the go. It is famous for lines of credit cash rewards with high-value rewards. The bank offers fixed and varied business loans from 10000 dollars.
Capital One
Capital One is the best credit union for business startups. It provides spark business basic checking with the minimum account balance. Capital One offers a promotional interest rate for the first 12 months. For example, you will get free overdraft protection with a linked Capital One small business deposit account.
No-fee checking and business savings accounts
Easy to open a business bank account
Strong digital banking platform through credit cards
Separate accounts for children
Low CD rates
No money market accounts
Capital One is known for its business credit cards and accounting solutions. It provides various solutions, including lines of credit for checking and savings accounts. Other services include merchant services and tools to manage your cash flow. The business checking account comes with unlimited fee-free transactions. This is a rare fee for checking amounts from a federal credit union or traditional bank. However, you need a minimum of $250 to open an account. You can also receive a free business credit card to use at over 39,000 ATMs around the country.
Wells Fargo
Read Wells Fargo Review
Wells Fargo is one of the best credit unions for business checking and savings accounts. It offers multiple checking accounts with a bill pay option. This bank of America is the most accessible in the country with numerous customer incentives.
More advanced business accounts for complex banking needs
Largest ATM and physical branch network nationwide
No minimum requirements
Online bill pay option
Low-interest rates
The trouble in company history can reduce Trust
Wells Fargo is the best bank with more branches than any other competitor in the U.S. It offers small business lending, business credit cards, and merchant services for lower account balances. You can access it anytime with their online and mobile banking. Wells Fargo has two tiers of business savings accounts. It offers four different business checking accounts with a minimal monthly maintenance fee. Established companies seeking long-term growth can use the business savings account. This credit union also comes with fraud monitoring plus account alerts.
Novo
Bank Novo is an excellent option for small business owners. It offers an integrated invoicing tool and direct integration with other top finance tools. The union has a strong online focus but cannot accommodate free cash deposits.
You can open business savings account in less than 10 minutes
No monthly fee or minimum monthly balance requirement
You can manage your account through online banking on my laptop or mobile platform
Unlimited refunds on all ATM fees worldwide
Novo offers checking accounts only. This means you cannot keep all your finances in one place.
You can't get a regular checkbook or send wire transactions
Lacks the features of a traditional checking account
Cannot accommodate cash deposits
Novo is a leading online-only bank for small business owners, entrepreneurs, and freelancers. It serves as a fee-free bank, meaning there are no monthly fees or ongoing account balance requirements. Its mobile apps are easy to use and integrate with other tools. Hence, it is an ideal credit union for streamlining financial processes and managing multiple business bank accounts in one place.
Axos
Read Axos Bank Review
Axos bank is another online-only bank offering a variety of customized business banking solutions, including business credit cards. Some of the services include business savings accounts, money market accounts, and business interest checking.
It has both basic business checking and business interest checking
It offers competitive interest yields
Free business checking account
Unlimited refunds on out-of-network ATM fees
There are no monthly maintenance fees if you meet the minimum balance requirement
Has years of experience providing banking services
The mobile app doesn't have higher ratings compared to its competitors
It's not ideal for busy businesses with large transactions
Not the best option for smaller businesses keeping a low daily balance
This online bank offers digital tools and applications for anyone who doesn't need to work with cash. The business checking account is one of the best on the market. There are fewer monthly maintenance fees, and you can make up to 200 free transactions per month. Access refunds all out-of-network ATM fees. The bank provides free interest checking accounts for up to $5000 daily balance. They have a high-yield business checking accounts for anyone needing a number of monthly transactions. It has excellent online and mobile banking options.
BBVA
Read BBVA Review
BBVA offers three different account options in the balance between in-person and digital banking. It has a vast network of over 64,000 fee-free ATMs across the country. The bank offers online banking, mobile banking, and in-person banking.
Large network of fee-free ATMs across the country
Three business checking account options with specific features.
These account options cater to different financial needs and priorities
The ATMs and branch locations are limited to seven States
only sole proprietors in the service area can apply for an account online
the website can be difficult to navigate
BBVA Bank offers an accessible business checking account with no monthly fee on some accounts. You can waive your monthly maintenance fees on the checking accounts. The bank allows owners to customize their business checking account by choosing the right features for their financial needs. A sole proprietor within the BBVA's service area can apply online. The bank is known for its online bank accounts that are ideal for small business banking.
U.S. Bank
Read US Bank Review
U.S. bank has a wide range of business checking options, including a free option and an interest-bearing account. It is the best option for the convenience of online banking with a strong brand presence.
Convenient application options including online and in-person banking
Option of payment processing services ranging from in-store payment to mobile apps
access to thousands of branches in 27 States
no fees in the 37,000 MoneyPass ATMs
The terms and fees are not easily accessible via the bank's website
cash deposit limits are low compared with competitors
U.S. bank has three primary business checking accounts. They offer a suite of payment processing solutions, including point-of-sale options. The bank has over 2,000 branches across 27 States. It is among the largest banking options in the country with a wide selection of checkings, business savings, and C.Ds. All the checking accounts have online banking for free cash deposit checks and funds transfer. You can apply online, over the phone, or in person at any of the branches available.
NBKC
Read NBKC Bank Review
NBKC Is fee-free online banking. It is the best small business checking account if you need an account that is easy to manage. The bank doesn't require a minimum opening deposit and doesn't charge a monthly service fee.
Free checking account and money market accounts
No minimum opening deposit is needed for checking
You can open savings account online
Variety of CD term lengths
Credit cards included with checking and money market account
Low APY on money market account
Brick and mortar branch locations are only available in Kansas City
High incoming international wire transfer fee
NBKC Doesn't offer a traditional savings account as it is an online bank. It is an excellent federal credit union choice if you want a free money market account with a credit card and debit MasterCard. The bank offers several services, including cash management solutions and CD. A CD at NBKC bank offers a competitive APY for several term lengths. Hence, the bank is a solid choice if you want a term length of 14 days. You can access over 37,000 free MoneyPass ATMs in the United States and Puerto Rico.
How to Pick the Best Bank for Small Business
Consider your short term and long term financial goals
You need a bank for your small business credit needs. If you plan to expand your company within one year, choose a bank that will serve you within the desired period.
Look for checking options
Find a bank that provides you with all the features you need to run a company perfectly.
Banks are providing checking accounts with no minimum balance is or monthly service fees. They should offer free transactions and low-interest business loans.
Consider the fees
Each bank has its range of fees for the services offered. The bank will charge monthly service fees to keep your account open. Since this amount varies depending on the banks, you can avoid them by selecting a bank with lower fees.
Transaction and deposit limits
Most banks have limits on the number of transactions you can make. The limits can range from deposits in person, electronic transfers, or cash deposits. When choosing a bank for your business, look for the number of transactions you can make during a particular statement.
Focus on the services offered
Banks offer a variety of services. For example, you need merchant services if you take a business credit card. When choosing a bank for your small business, find one that offers the services required. Any bank offering a small business checking account should have Merchant Services.
Bottom Line
Having a small business bank account with the right credit cards is crucial to your success. It allows you to run your company smoothly. The best bank for small businesses depends on your needs. You can choose a saving, checking account, or a different financial service. You should have a dedicated business checking account with lines of credit to store funds and manage daily spending.
Frequently Asked Questions (FAQs)
Do small businesses need a checking or savings account?
You can run a small business without having a dedicated account. However, getting a savings or checking account can help accomplish tasks.
What does a checking or savings account do?
The BoA program offers you the ability to increase your rewards by increasing your business with Bank of America. The program offers three tiers namely Gold, Platinum, and Platinum Honors. Each tier increases your rewards by 25%, 50%, or 75%.
What's the difference between a business bank account and a personal account?
The difference comes in the features offered by the account. A personal account offers automatic transfers to a savings account, while a business account offers invoicing tools to manage large cash deposits.
What is needed when opening a business bank account?
You must provide some personal and business information when opening a business bank account. They include a business license, business formation documents, and your contact information.
Can you have two business bank accounts?
Yes, it's possible to have multiple personal bank accounts. However, you must have good reasons to open a second account while ensuring you made all waiver requirements
Can you open a business checking account without money?
You must have a minimum deposit requirement before opening a business checking account. However, some credit unions allow opening an account without having to deposit money.
ABOUT THE AUTHOR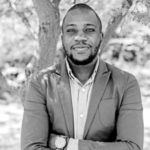 Billy Graham is a Highly skilled copywriter/editor with over 8+ years of experience working for content mills, direct clients, and SEO marketing agencies alike. Possesses extensive expertise in crafting unique copy, exceeding editorial goals, and delivering first-rate client-focused service in results-driven content production. Specialties include gaming, branded content, short-form to long-form copywriting, call-to-action, buying guides, how-to – articles, product reviews, and comparisons, copy editing, proofreading, complete QA, and in-depth research.
ABOUT THE REVIEWER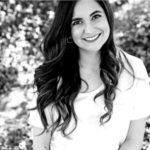 Jazmin Castello holds a Master's degree in Business Management, owns two companies, and has also published a self-help book. When she is not working or writing, she likes to spend time with her family and to travel.
+ 1 sources
Bizreport Advisor adheres to strict editorial integrity standards avoids using tertiary references. We have strict sourcing guidelines and rely on peer-reviewed studies, academic research. To ensure the accuracy of articles in Bizreport, you can read more about the editorial process here.
Fleckenstein, M. and Longstaff, F. (2020). Private Equity Returns: Empirical Evidence from the Business Credit Card Securitization Market. [online] Available at: https://www.nber.org/papers/w28134 [Accessed 20 Feb. 2022].