The five things today's 'Genius' brands have in common
First off, there are very few brands that can claim the status of 'Genius'. In L2's research among 2,303 brands only 94 – that's just 4% – fell into the Genius category including Tide, Dominoes, Macy's, Nordstrom, and Sephora. The vast majority of brands fell within the status of 'Average' (666 / 29%) or 'Gifted' (601 / 26%) while 24% were found to be 'Challenged' and 17% 'Feeble'.
So, what makes a Genius brand? L2 points out that no two Geniuses are alike but, in the report 'In the Company of Genius', discusses what sets these brands apart. Below are the five behaviors common among all Genius brands.
Making it Personal

Genius brands are taking the mountains of consumer data available and using it in a meaningful way. Instead of focusing on all-encompassing demographics, Genius brands are drilling down into the data and making it personal, engaging individuals with sophisticated loyalty schemes or targeting with highly personalized messages.
Making it Easy

When consumers are inspired to make a purchase, Genius brands make sure to remove any friction. The checkout is never far away. Genius brands prioritize site efficiency over feature-overland and make blogs, look-books and Instagram feeds shoppable.
Building Visibility with E-tailers

Consumers are shopping online in many locations (especially Amazon) and Genius brands recognize this. According to L2, Genius brands make sure product pages on third-party e-tailers contain rich content and are optimized for search.
Shifting attention to Mobile and Video

Genius brands are moving investment from desktop advertising to mobile and video, channels that are now responsible for significantly more engagement. According to L2, desktop ad impressions fell 10% in 2017, while mobile rose 36%. Furthermore, desktop video impressions are rising. This indicates "brands are making a conscious effort to adapt their strategies to changing viewing behaviors among consumers," according to Grant Phelps, L2 editor.
Integrating On- and Offline Experiences
Surprisingly, perhaps, the median age of the Genius brands is 65 years old – so they are not whippersnappers or, as the Founder of L2, Scott Galloway, puts it "the old guard is not dead yet, especially as what's old is new again". Genius brands are finding ways to bring the old (store) and the new (digital) together again and Galloway goes as far as saying "2018 will be the year the store makes its comeback".
ABOUT THE AUTHOR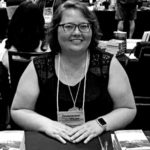 Kristina Knight is a freelance writer with more than 15 years of experience writing on varied topics. Kristina's focus for the past 10 years has been the small business, online marketing, and banking sectors, however, she keeps things interesting by writing about her experiences as an adoptive mom, parenting, and education issues. Kristina's work has appeared with BizReport.com, NBC News, Soaps.com, DisasterNewsNetwork, and many more publications.