Report: Mornings best for clicks
StartApp has released new findings that indicate mobile brands may make more in the mornings than in the afternoons or evenings. For desktop consumers, many studies have shown click through rates spike in the both the morning and evening as people are getting ready for or coming home from work. But the StartApp findings show a difference in the mobile space where click through rates are significantly higher in the morning than at any other time of day.
"The findings from this report presented compelling results, especially for advertisers running burst in-app ad campaigns," said Itay Rokni, CRO of StartApp. "The data set shows that advertisers can increase their click-through rates for their ad campaigns simply by running in-app ads at peak engagement times throughout the day, which in this case was the morning hours for both the U.S. and the U.K. With this in mind however, it doesn't mean that advertisers should only advertise in the mornings in both countries, but should consider additional ad-spend for that time of day."
Here's how the mobile clicks break down:
• In the US, in-app click through rates are highest between 6am and 9am, averaging just over 18%
• US click throughs spike mid-day to a nearly 10% average
• In the UK, in-app click through rates are also highest in the morning (5a-6a), averaging just over 20%
• UK click throughs spike again in the middle of the day, but only to about 8% CTR
• In both the US and UK evening CTRs dip to about 5%
ABOUT THE AUTHOR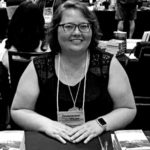 Kristina Knight is a freelance writer based in Ohio, United States. She began her career in radio and television broadcasting, focusing her energies on health and business reporting. After six years in the industry, Kristina branched out on her own. Since 2001, her articles have appeared in Family Delegate, Credit Union Business, FaithandValues.com and with Threshold Media.