Millennials keen in a growing connected car services market
Owning a car that can exchange data with an outside device appeals to 51.3% of Millennials, a demographic that has grown up in a digital world and sees value and convenience in all that technology can provide.
Even getting out of the car to step as far as the pump at a gas station is too much effort for many Millennial drivers. More than a quarter (28%) said they would be interested in buying a car that allowed them to pay for fuel directly from the car, found nVest Ventures in a recent survey, negating the need to pay at a kiosk or at the pump.
The next most-popular connected car application among Millennials was the ability for relatives to track their journeys and be aware of estimated arrival times – something 1 in 4 Millennials were interested in.
What both of the above applications have in common is safety – being able to pay without leaving a vehicle, particularly at night, and without cash and the safety of knowing someone, somewhere, can track the whereabouts of a vehicle.
"The traditional automotive industry needs to watch out, with tech giants such as Apple and Google butting into their territory," said Kerry Rheinstein, head of nVest. "Cars will have to stay connected to tap into wider consumer needs and attract the next generation of drivers."
A recent report from SNS Research forecasts that, by 2020, connected car services will account for nearly $40 billion in annual revenue – one of the fastest growing segments of the Internet of Things.
Growth will be driven by a multitude of applications including autonomous driving, navigation, usage-based insurance, crash notification, infotainment and fleet management, among others.
ABOUT THE AUTHOR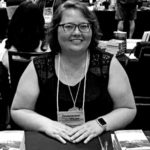 Kristina Knight is a freelance writer based in Ohio, United States. She began her career in radio and television broadcasting, focusing her energies on health and business reporting. After six years in the industry, Kristina branched out on her own. Since 2001, her articles have appeared in Family Delegate, Credit Union Business, FaithandValues.com and with Threshold Media.