Best WordPress Alternatives: Top 10 Compared 2023
All products recommended by Bizreport are selected by our editorial team, independent of our parent company. Some of our stories include affiliate links. If you buy something through one of these links, we may earn an affiliate commission.
Zyro
Editor's Choice
GoDaddy
Fastest way to build a website
Weebly
Best for scalability
WordPress is the most popular site builder. It powers no less than 39% of websites on the internet. However, WordPress is not a beginner-friendly site builder. You may go through a steep learning curve when creating your first website using WordPress.
For that reason, someone without coding skills may opt for an alternative. If you have been thinking in that line, we offer you comprehensive reviews of the top 10 WordPress alternatives. Just read on, compare and have your pick.
Top 10 WordPress Alternatives 2023
Features Of The Best WordPress Alternatives
Zyro
Easy to use drag and drop tool
Easy to edit templates
Basic platform
Excellent add-on functionality
Top 10 WordPress Alternatives Compared 2023
Zyro
If you are looking for a cheap and basic platform with excellent functionality, Zyro is a great option.
A cheap and simple platform for beginners
Easy to use drag and drop tool
Easy to use template editor
Weaker features compared to Wix & Squarespace
Can't switch templates once the site is alive
Zyro even makes things easier with their user-friendly drag and drop tool. Besides, it offers fewer design features compared to WordPress and many other top web builders out there. For that reason, their platform is easier to navigate and not confusing at all.
Even more, Zyro includes supper quality and pretty clean templates. The templates make editing easy even if you don't have technological skills.
GoDaddy
For the fastest way to build a website using a website builder, GoDaddy is a great alternative.
Simple website builder
GoDaddy website guarantees speed
Offers website building software
Basic features – not for complex websites
Doesn't include a lot of features
GoDaddy compares well with WordPress and other top website builders such as Wix and Squarespace. It has an intrusive site-building tool that makes it the easiest to use. Adding elements to your website is extremely straightforward thanks to a simple layout.
GoDaddy also offers a free plan with some great website-building tools that every beginner will find useful. If you decide to upgrade to paid plans, you don't lose the work you already did on your free plan.
But I have to admit that this is not a great service for a complex website.
Weebly
Weebly website builder has a great free plan that includes SEO tools and some other great features.
Fantastic free plan
User-friendly build in SEO guide
Loads of customization features
Paid plans are a bit overpriced
Their templates aren't very great
Weebly website builder boasts a massive experience having been used by more than 40 million clients to create their websites. Their free plan is equipped enough to give you a great start.
Besides, it offers flexible features that allow you to create any type of layout that you want. There are several elements available including galleries, contact forms, video integration, and blogging features.
Jimdo
If bandwidth is your priority, this provider will serve you right.
You can sell up to five products on the free plan
The platform is straightforward with no upsells to worry about
Offer complete eCommerce transaction
Limited designs
Rigid customization
More than 20 million websites have been created by Jimdo to date. Though their free plan is barebone, the paid plans offer a lot of features including a web editor, images, content, and a simple online store.
But I still insist it is not as feature-packed as other top services even with their paid plans. When you are a WordPress fan, you will be disappointed with the fact that Jimdo templates are much less flexible and there is not even a blogging feature.
Wix
For a website builder that offers great features in their free plan, this can be a great option.
Free domain for 1 year
Easy drag-and-drop builder
Offer one of the best free plans
It offers a range of options that may feel overwhelming
They push some upsells on their site
Wix is a legitimate WordPress alternative that offers advanced user management than WordPress. In addition to its advanced features such as SEO capabilities, its customer support is outstanding.
Wix also lets you implement a lot of small customization without relying on third-party plugins. However, it doesn't allow powerful customization like WordPress.
Webflow
You need to have some coding skills in order to use this website builder.
Loads of features for creating a professional website
User-friendly SEO tool
Great web designer tools
The plans are a bit overpriced
Require steep learning curve
Webflow is not an average website builder platform. It offers products that target web designers. For that reason, if your problem with WordPress is too complicated, this is not the best website builder to consider as a more alternative. However, if you feel limited with the features that other WordPress alternatives offer, Webflow should be on the radar.
Even though it is loaded with features, it is still more intuitive than WordPress. The editing process feels a bit like Photoshop and offers a tonne of options. However, there are better options for a beginner like myself on our list.
Squarespace
For a simple web builder with a modern design, Squarespace is a great alternative.
Selection of modern template design
Easy to use drag and drop editor tool
Excellent in-built features
Integration only in higher plan
Customization is more limited
When it comes to designing a powerful website with the slightest coding knowledge, Squarespace is a great platform to consider.
In my opinion, it is the most powerful WordPress alternative on our list. You can import a WordPress blog to your Squarespace.
Squarespace also offers you a free domain for an entire year, e-commerce and accounting apps that you can integrate with your site, as well as several add opens with their higher-tier plan.
Web.com
Web.com is a powerful DIY website builder yet very easy to use.
A great blogging platform
Easy to use drag and drop tool
Powerful website builder
High pricing after the one-month trial
Sometimes switching to another platform from Web.com isn't easy
What makes Web.com stand out is its affordability and user-friendly platform. You don't need technical skills to create a website. Their drag and drop tool is intuitive plus it offers a tone of templates that will help you make things fasters.
In addition, Web.com is loaded with features that will help you market your website. These features resources for SEO and integrations with 3rd-party tools.
HubSpot Website Builder
HubSpot has marketing automation tools and seamlessly integrates with its CRM platform.
Powerful marketing automation tools
Adaptive testing that lets you choose up to 5 different versions of a web page.
seamlessly integrates with its CRM platform
It is best suited for landing page
Extra marketing automation that may confuse a beginner
HubSpot offers great tools needed by both marketers and developers to create amazing websites focused on the customer experience. With this provider, users can easily create content, gain insight into performance and optimize their site for conversions all in one place.
Some of the tools that you should expect to find on HubSpot include file manager, drag-and-drop content editor, domain manager, staging environment, and more. In addition to site-building tools, you also get other tools that can bolster your marketing strategy.
Shopify
Looking for a website builder with great e-commerce functionality, Shopify is a great alternative.
Great eCommerce features
User-friendly interface
6,000+ app integration
Limited customization freedom
Higher-tier plans are pricey
WordPress is a great free eCommerce website but requires a learning curve. If you don't have coding skills, the best eCommerce website alternative is Shopify.
Shopify is our easiest store builder out there for big projects. It offers a beautiful looking design that is the easiest store builder out there for big projects.
If you merely want to build a simple website with limited e-commerce functionality, you will be underusing this website. The provider is never a sort of feature for eCommerce functionality.
CMS vs Website Builder: What Is the Difference?
Both CMS and website builders can build quality websites. That is why these two terms are often used internally. However, they are different things and they approach website building differently.
Content Management System
A Content Management System (CMS) is simply software that runs on a webserver to enable you to search, create, store and manage content that is typically stored in an SQL database. It is not limited to a specific host and you have control over virtually everything. It is open source so you can make any change you want, whenever you want.
With this provider, you will have to find your host, do your own backup, do your own maintenance, add statistics via plugin and handle security.
Summary of features include:
WordPress is Free
Highly customizable and user-friendly
Customized Responsive Design
Full control over code
Thousands of plugins
Massive online support
Sites can be migrated for scaling
Thousands of Free Themes
Requires a bit of Learning
Some of the popular CMS include WordPress, Drupal, and Joomla.
Website Builder
Website builder on the other hand is designed to make website building easier. They use specific tools that only work on their platform. What makes them preferred to CMS is their ease of use.
Anyone can build a website without the need to worry about technical skills. Some of them offer a drag and drop tool to help you create a website or content with a lot of ease.
Unlike CMS website builders offer several hosting plans to choose from including hosting backup, statistics, security, training, and support.
They are a good option if you need a website builder without a lot of content.
Features include:
Limited customization.
Default Responsive Designing
No control over code
Hundreds of Apps
24X7 Customer support
Sites can not be migrated
Hundreds of Templates
No Learning Required
Hosting is included for free
Some of the most popular website builders include Weebly, Squarespace, Wix, and Shopify.
How Do Website Builders Work Exactly?
Website builders are designed to be very easy to use making them appropriate for both beginners and experienced web designers. You can create content within a minute using the drag and drop editor tool.
From the library of your website builder, pick a template that suits your needs. Edit the template build-in elements with a click and add your own content by dragging the element and dropping it to your desired location to personalize your site. You can add content like images, social buttons, videos, and next.
No coding knowledge or experience is required. The whole thing is as simple as moving file icons on your computer.
Conclusion
If you are really serious about creating a website for your business and looking forward to upscaling it, I recommend WordPress. However, you should keep in mind that WordPress is not beginner-friendly. That is why we have offered these easy-to-use alternatives.
Your pick for the best WordPress alternative will depend on your needs. Feel free to contact us for further clarification.
Frequently Asked Questions (FAQs)
Is WordPress a website builder?
There are two versions of WordPress; WoprdPress.com and WordPress.org. WordPress.com is a typical website builder and it is used entirely for blogging websites. WordPress.org is more advanced and used by experts as a base to build its customers' websites.
Can I edit the website builder template?
All the images, buttons, text, and features you see on the templates are just there to give you a general idea of what your website layout will be like. They can be changed and edited. However, it is a good idea to choose the template that is relevant to your industry because it already has the features that you need to build.

How much do website builders' subscriptions cost?
Depending on what you need your website for, website builders can cost somewhere between $5 – $40 per month. Some website builders such as Weebly and Wix offer free plans that will enable you to create a website for free.
Should I use a website builder or hire a website designer?
Website builders are cheap, easy to use and you are in full control of your website. So unless you have money to pour out, a website builder is a smart choice.
What is the difference between a website builder and web hosting?
A web builder is a platform that helps you create your own website without the hassle. Web hosting on the other hand is when you pay for a space online to situate your website. The cost of hosting a website is included in your monthly fee for a web builder and some free plans come with free web hosting.
ABOUT THE AUTHOR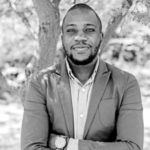 Billy Graham is a Highly skilled copywriter/editor with over 8+ years of experience working for content mills, direct clients, and SEO marketing agencies alike. Possesses extensive expertise in crafting unique copy, exceeding editorial goals, and delivering first-rate client-focused service in results-driven content production. Specialties include gaming, branded content, short-form to long-form copywriting, call-to-action, buying guides, how-to – articles, product reviews, and comparisons, copy editing, proofreading, complete QA, and in-depth research.
ABOUT THE REVIEWER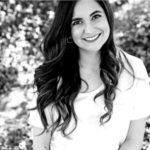 Jazmin Castello holds a Master's degree in Business Management, owns two companies, and has also published a self-help book. When she is not working or writing, she likes to spend time with her family and to travel.