SunDoc Filings LLC Review 2023: Pros, Cons & Alternative
All products recommended by Bizreport are selected by our editorial team, independent of our parent company. Some of our stories include affiliate links. If you buy something through one of these links, we may earn an affiliate commission.
Pros
Good Speed
Great Customer Service
Affordable
Cons
Their base-rate $79 package is so barebones that you would need to DIY nearly everything
Customer feedback

User-friendly interface

100% satisfaction guarantee
1999

Origin Sacramento, California

Available across all US states
About The Brand
If you're thinking of forming a limited liability company (LLC), you will need a trusted LLC formation service to help you file your application. SunDocs Filing has been very active in forming LLCs, filing public records, name search, and retrieval services since 1999, particularly in California.
Even though they currently offer their LLC services in all 50 states, their location in Sacramento offers California-based companies a lot of advantages when using this business formation service. But in general, they have helped thousands of entrepreneurs in various ways.
Even though there is a lot of competition in the industry, SunDoc filings have given most of its competitors a run for their money. That is why we walk you through a comprehensive SunDoc Filings LLC review that will help you decide whether this brand is right for you.
SunDoc's Advantages
SunDoc has unbeatable customer feedback: On TrustPilot, SunDoc Filings boasts a score of 4.8 out of over 2, 000 customer reviews; on Yelp, their overall score is 4/5 while their google customer feedback is excellent.
SunDoc has a 100% guarantee: This means you won't pay for any error caused by them on your paperwork. Also if you aren't satisfied with any of their services, they will refund the money, correct the mistake or give you credit for future transactions with them.
SunDoc Filings offer a rush filing service: They have a rush filing system for those who require faster processing.
SunDoc's Disadvantages
SunDoc filing packages do not include the services of a registered agent and will charge high fees for the service as an add-on.
The Pro package is more of a DIY process and may not be ideal for an amateur.
SubDocs LLC Formation Packages
| | | | |
| --- | --- | --- | --- |
| | Pro ($79) | Basic ($99) | Complete ($279) |
| Courier | Included | Included | Included |
| State name availability | $29 | Included | Included |
| Federal Tax ID (EIN | 70$ | 70$ | Included |
| Certified Copies of Articles | $29 | $29 | $29 |
| LLC Kit & Seal | $104 | $104 | Included |
| LLC Kit Upgrade | $39 | $39 | $39 |
| File Statement of Information | 69$ | 69$ | 69$ |
There are three main formation packages offered by SunDoc Filings. In addition to what each package will charge, you will have to pay the state fees. The three packages include:
Pro Package
SunDoc Filings LLC's formation service starts at an average fee. SunDoc Filings Pro package is not at the expensive end, and not at the cheapest end of the industry either.
However, they offer nothing much more than filing your articles of the organization with the secretary of state with this package. You will have to prepare the articles of organization by yourself, which is added paperwork. Even worse, they don't include the registered agent service. Most competitors will offer more value with their basic LLC formations at much lower pricing and include the registered agent service.
Basic Package
For better LLC formation services, you can opt for their Basic package that will cost you a little more. Unlike the Pro Plan that will let you draft your own articles of organization and only does the filing, the Basic Package will prepare and file your articles of organization.
This package also includes other additional LLC services such as name availability search and name reservations. Therefore, for a business owner who doesn't want to undertake the preparation of the articles of organization paperwork on his own, you will have it done with this package.
Complete Package
For a business owner who wants to have peace of mind, you can pay for this package. They do the paperwork for you and help you acquire other LLC services such as Federal Tax ID Number (EIN), LLC Kit & Seal as well as expedited service. However, this package is overpriced particularly to a business owner whose main aim is just to form an LLC.
In general, SunDoc Filings doesn't offer the best packages for LLC formation services that I would recommend to someone. Even though they will help you acquire registered agents in all 50 states, they haven't bundled the service in any of their packages, including the expensive Complete package.
SunDocs LLC Service Review
No one provider is the right choice for every business owner looking to form an LLC. Every provider has its weakness and strong side. For that reason, we will discuss scenarios that you may or may not be interested in when forming your LLC with any service.
Review of SunDoc Filings LLC
| | | |
| --- | --- | --- |
| Overall Pricing and Value | | 60% |
| Cost Value | | 60% |
| Customer Support | | 90% |
| Ease of Placing an Order | | 70% |
| Included Features | | 50% |
Is This Brand Right For You?
SunDoc Filings has earned a good reputation among its competitors. They are credited for excellent customer reviews as well as fast and efficient filings with the California secretary of state. Overall, it is not a top service to form an LLC but for a California-based client, do not hesitate to give SunDoc Filings a try.
Cost Value
SunDoc filings two lower packages are not that expensive and include all the necessary features you may need to form an LLC except the registered agent service. The top package is a bit overpriced but adds several more features beyond just business formation services.
Besides, several users have expressed satisfaction with their services. With that, we may not be wrong to say SunDoc filings will offer you what you pay for. But the California-based businesses will enjoy the best value since they offer faster and more economical LLC registration in the state than in other states.
Customer Service
As evident in most customer reviews, SunDoc filings have great customer support service. From our own experience, the whole team is responsive and committed to promptness in all aspects of the business. You will not pass through unnecessary protocols to get served when you call.
SunDoc Filings support team is available through email and call.
Ease Of Use
The SunDoc filings interface is pretty simple and straightforward. We haven't come across users complaining about upsells, nor did we notice any upsells during our review. While some LLC formation services will offer you great LLC services, there are a lot of complaints about upsells on their site.
SunDoc Filings also has an informative site divided into different sections and pricing options. The layout of the page displaying their packages is simple and straightforward. Checking through the SunDoc Filings profile is step by step, and navigation within the page is so simple.
Included Features
SunDoc Filings include several essential features in their packages. These include:
Preparation and filing articles of organization
Name availability check and reservation
EIN will allow you to hire employees, pay taxes, open a bank account, among other features.
Expedited processing
In addition to the essential formation features, SunDoc Filings offer additional features with some of their packages. These include:
Business conversation service for entrepreneurs who are wishing to change their business from one entity to another.
Corporate reinstatement to help revive suspended entities
Documents retrieval, including certificate of good standing, formation documents, court records, and sales records.
Foreign qualification filing
Filing annual reports
Dissolving or canceling LLCs
Overall
SunDoc Filings don't have the best pricing as well as formation features in the market. Overall, it is a mid-ranked provider that will suit small business owners, particularly California-based companies.
To file for LLC in another state, you may need a better LLC formation company. For that reason, consider the following top alternatives.
SunDoc Filings LLC Quick Overview
Best Overall Value
Customer feedback
User-friendly interface
100% satisfaction guarantee
SunDoc Filings LLC Customer Reviews
"Thankful that working with SunDocFilings has made things so much easier, and has helped me grow my companies."

Sy Thomas
"Each time I have received excellent service and my documents are received in a timely manner."

Meredith
"Fast and great service.I got business done with them within v2 hours…Great customer service too.. 5 stars."

Chino Bolar
2 Top SunDocs LLC Alternatives
| | | | |
| --- | --- | --- | --- |
| | IncFile | Rocket Lawyer | SunDocs |
| Basic Formation | $0 | $349.99 | $79 |
| Full Formation | $149 | $349.99 | $99 |
| Full Formation + Website | $249 | $349.99 | $279 |
| Detail | Read Review | Read Review | Read Review |
| Link | | | |
Rocket Lawyer
Founded in 2008 in California, Rocket Lawyer boasts the best industry experience with over 20 million entrepreneurs having depended on them in one way or the other. What makes Rocket Lawyer a great deal for business formation is their legal services. This provider offers an ongoing attorney consultation which is great news to businesses that will handle legal issues along the way.
incfile
For the most affordable business formation, InFile is hard to beat. Founded in 2004 in Texas, IncFile will only leave you with the state filing fees to worry about since they offer free formation services with their basic plan. Despite that, they will give you a free registered agent service for a year.
Conclusion
SunDoc Filings is a great business service provider for California-based companies as their location in Sacramento gives businesses in the state some advantages for LLC registration. For Businesses located in other states, you can get more for your money with other services.
Hopefully, our SunDoc Filings LLC review is enough to help you verify if this is the right limited liability formation provider for your business. If it is not what you are looking for, you are free to browse through our site to learn about other online business formation providers.
When readers purchase services discussed on our website, we usually earn affiliate commissions to support our work. Feel free to reach out to us for any queries about any brand.
Frequently Asked Questions (FAQs)
Are There Any Hidden Fees?
No. SunDoc Filings does not have any hidden fees on its packages. SunDoc Filings strives to display and explain its charges to any interested client.
Do SunDoc Filings Offer Ongoing Support?
Yes. SunDoc Filings does not offer one-time LLC services only. There is provision for continuous support to help business owners achieve success. In case of any questions, you are at liberty to ask any of their friendly customer service representatives.
How is SunDoc Filings Document Service Rated?
SunDoc's document service has a 93% excellent rating on the Trustpilot website. This is based on the time taken to retrieve documents requested by clients, online assistance provided in acquiring the documents, and the ease of using the document retrieval platform.
Is My Information Secure?
Though SunDoc Filings asks you to provide your personal information during the order process, the information demanded is only used for registration purposes. SunDoc Filings does not share your information with third parties whatsoever. SunDoc Filings clarifies what they do with your information in their privacy policy.
How Quickly Does SunDoc Filings Process LLC Formation?
SunDoc Filings turn around time depending on state requirements which vary from state to state. Averagely, it will take a few days to several weeks to have your information processed. The good news, the company has an expedited option available for additional fees.
Do SunDoc Filings Have Good Customer Reviews?
SunDoc Filings have great customer reviews on various sites including TrustPilot, and Yelp. The company average rating on TrustPilot among over 2,000 reviewers is 4.8. Most users like their responsive customer support team and you will hardly come across complaints about their customer support team.
ABOUT THE AUTHOR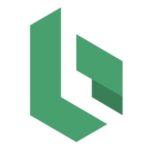 ABOUT THE REVIEWER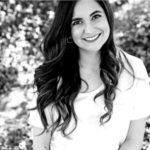 Jazmin Castello holds a Master's degree in Business Management, owns two companies, and has also published a self-help book. When she is not working or writing, she likes to spend time with her family and to travel.