Nationwide Incorporators Review: Pros, Cons & Alternative 2023
All products recommended by Bizreport are selected by our editorial team, independent of our parent company. Some of our stories include affiliate links. If you buy something through one of these links, we may earn an affiliate commission.
Pros
High Quality
Legal expertise
Cons
They don't include registered agent service
Legal expertise
Satisfactory guarantee
Quality
Guidance
Nationwide Incorporators
Founded in 1997
Origin in El Segundo, Carlifornia
Available across all US states
Forming a legal entity comes with a long list of benefits including, liability protection, ease of ownership transfer, favorable taxation rates among many others. Since the benefits of forming a company with the help of a professional service outweigh the cost and the hassle of setting one up by yourself, there has been an endless search for the best professional formation service. However, our nationwide incorporators' reviews could mark the end of your search.
Nationwide incorporators have their incorporators nationwide to offer you a reliable legal entity formation. They have been in the industry since 1997, and despite the crowded companies in this industry, Nationwide Incorporators has managed to rank well when it comes to LLC incorporation. In essence, they are most loved for their attorney 'powered service.
But what is more? read through our comprehensive Nationwide Incorporators reviews to find out if it is an ideal choice to form an LLC or to review other options.
Nationwide Incorporators Advantages
Attorney aided formation process: You will have your papers reviewed or drafted by the company's business attorneys before sending them to the state of formation and that gives peace of mind.
A well-packed learning center: Nationwide Incorporators boasts a well-packed education center featuring information that is important for legal entity operation. Such information includes licensing, business types, foreign registration, and much more.
Have a helpful FAQ: Even though you may find frequently asked question sections on other companies' websites as well, Nationwide Incorporators' frequently asked questions were drafted and reviewed by lawyers and therefore, are more informative.
Excellent customer service: Nationwide Incorporators' owner, Robert E. Stenson, has served as a corporate SEO for over 25 years, which is an assurance of great support to customers.
Offer publication service: Nationwide Incorporators advertises notices of your information on newspapers at an affordable price.
Nationwide Incorporators Quick Overview
Nationwide Incorporators Customer Reviews
"Mike came to us through a referral and we are so glad he did! He's incredibly knowledgable, breaks down the law into layman terms, takes questions without extra charges and is VERY quick to respond! We set up 3 new corporations with Nationwide and they have gone smoothly each time. The best is the price is absolutely reasonable!! Thank you Mike!"

Tarja S
"I've been struggling with figuring out incorporating information for a while now, and good LORD do I wish I'd just gone straight to Mike at Nationwide. He made the murky waters of the whole process clearer in ten minutes than I've been able to do through Legal Zoom (who I will now NEVER use again) or any online explanations. So grateful to know I can have him on my team going forward. Thanks, Mike!"

A B.
Nationwide Incorporators LLC Formation Packages
Though Nationwide incorporators are not one of the cheapest formation services you will find out there, they justify their higher pricing by offering subscription options. Their packages include Basic Plan, Priority Deluxe, and Priority Premium.
Basic Package
The Nationwide Incorporators LLC formation package (the Basic PLan) plus state filing fees. The services offered at this package include preparation and filing of articles of incorporations, a comprehensive business name availability check, custom minutes and bylaws form, and customized action of incorporators form. Even more, you will be able to consult with an attorney at this stage.
Though Nationwide Incorporators' entry package is on the expensive end of the industry, it is much cheaper than the cost of hiring a lawyer.
Priority Deluxe Package
Nationwide Incorporators ' Priority Deluxe package offers all the basic packages but in a more customized manner. In addition to the LLC formation services, priority deluxe also offers custom bylaws, custom organizational minutes, a minute book embossed with your business name, a personalized initial, and a custom stock ledger.
Priority Premium Package
Nationwide Incorporators premium package offers all the Basic and Priority Deluxe packages plus two years of the MinuteMinder service (to keep track of all your important business affairs), and acquisition of your federal tax ID number (EIN). Despite that, the premium package doesn't cost so much higher than Deluxe.
Nationwide Incorporators LLC Service Review
When choosing the right professional online service to form an LLC, you need to ask yourself the following questions:
What is the overall value of the product?
How is the user experience?
Is the provider right for me?
What features are included?
With that being said, let's find out if Nationwide Incorporators is the best for your needs. that being said, let's
Is This Brand Right For You?
For large companies looking for excellent attorney services, there is no better option than this. The service attorney will review or draft your documents before submitting them leaving you to rest assured of the quality of the document you have submitted.
However, the company baseline formation package is on the expensive end of the industry. Therefore, for someone looking to form an LLC for a small business, you may consider our top alternatives below.
Overall
Overall, we can rank Nationwide Incorporator somewhere around the middle in the industry. Their most appreciated value is the attorney drafted and reviewed documents before submission. The company also does well when it comes to customer support since you can talk to the owner and the CEO directly via a phone call.
However, the Nationwide website is not that helpful. There are no registered agent quotes, registered agent application options as well as a convenient place to find their turnaround time. We couldn't even verify whether they offer a refund policy and all these have to be confirmed via phone call which is only available on Wednesdays.
Cost Value
Nationwide Incorporators justifies their high cost by having an experienced business attorney review or draft your document before sending them to the secretary of state. Even more, the fact that you can talk to the CEO via phone guarantees great customer service. You may never get these two perks from any other formation service.
Customer Service
Nationwide Incorporator offers professional customer services that you may not get elsewhere. In addition to their 'attorney powered' service that will give you peace of mind, you can address your problems directly to the owner, Robert E. Stenson, via a phone call.
You can reach out to the company via phone call or via fax or fill up a contact form[1] on their website. Unfortunately, they are only available on Wednesdays from 9 am to 6 pm ET.
Track Record
Nationwide Incorporators has been managed by two experienced attorneys since its formation: the founder Mike Ross and the current CEO Rober Stenson. Even though we couldn't verify the number of people Nationwide has served, more than 20 years of existence and the overwhelming popularity made us assume millions of users.
More to the disappointment, we could only track four user reviews on Yelp[2]. That was not enough sample, but we were glad they were all positive reviews. The users loved the support offered by the company founder.
Ease Of Use
We loved the ease of placing orders on the Nationwide website. The formation process involves dealing with very few forms on the website and the information required is very basic: your profile and why you need to form an LLC. Though filing won't take a lot of your time, don't expect to get a lot of information you may be looking for from their website.
Included Features
Even though Nationwide incorporators don't include as many features as the top services, you are sure to get the most vital features for LLC incorporation. Their lower packages (Basic) include vital LLC formation requirements such as articles of organization, name availability search, and sample operating agreement.
They also offer several customized services, two years free minutes minder, and you can obtain EIN from internal revenue service. The greatest feature included is the attorney service. No, any other service will review and draft your document before submitting it to the secretary of state.
Though they offer registered agent service as well, they haven't provided a lot of information about the service on their website. Meaning, you will have to call them to know how to get a registered agent service and the price quote.
In general Nationwide doesn't offer additional features as most of its competitors. If you want the most reliable and affordable provider to form an LLC, consider the following alternatives.
Nationwide Incorporators Service Review
Review of Nationwide Incorporators
| | | |
| --- | --- | --- |
| Overall Pricing and Value | | 70% |
| Cost Value | | 60% |
| Customer Support | | 84% |
| Ease of Placing an Order | | 68% |
| Included Features | | 78% |
Alternative to Nationwide Incorporators
| | | | |
| --- | --- | --- | --- |
| | IncFile | Northwest Registered Agents | Nationwide Incorporators |
| Basic Formation | $0 | $0 | $200 |
| Full Formation | $149 | $125 | $425 |
| Full Formation + Website | $249 | $225 | $475 |
| Detail | Read Review | Read Review | Read Review |
| Link | | | |
Product 1: Better Legal
Founded in 2016, this Texas-based business formation service is popular for its excellent user interface and quick turnaround time. There are no upsells on their site and in less than 10 minutes you shall have finished document filing. In return, you will only have to wait 2-3 business days to have your document filed at a cost lower than Nationwide Incorporation.
Product 2: Zen Business
Since the company's establishment in 2015, no other company has ever matched Zenbusiness value per dollar. The company offers better formation services at the best price point and still offers a year of registered agent service for free. Besides, it is well equipped with more features than any other provider out there.
Nationwide Incorporators Disadvantages
Nationwide Incorporators does not provide a registered agent price quote or an option to order for a registered agent online.
The Nationwide Incorporators LLC formation price point is high.
Nationwide Incorporators do not offer annual filing services and therefore you are not guaranteed ongoing compliance.
The Nationwide Incorporators doesn't include a lot of features like most of the top services
Nationwide Incorporators lack online customer reviews
Conclusion
Even though Nationwide Incorporators is on the company's expensive end, an entrepreneur who knows the value of having a business attorney review and draft your documents before sending will not mind the cost. Besides, the company owner Robert E. Stenson is just a phone call away, and that guarantees the best customer support.
With that said, Nationwide Incorporators offer great value for money when it comes to LLC incorporation. Give it a try and feel free to share with us your experience.
Frequently Asked Questions (FAQs)
How Do Nationwide Incorporators Compare to LegalZoom?
Legalzoom baseline formation pricing is lower than Nationwide Incorporators. However, Nationwide has one outstanding feature; having your document drafted or reviewed by a business attorney before submitting it to the secretary of state. 
Do Nationwide Inc Offer Publication Service?
In the states that require publication of your LLC formation, you will be glad to have Nationwide Incorporators services since they offer publication services at reasonable pricing. However, the price indicated as publication pricing is exclusive of state and newspaper filing fees.
What Is Nationwide Incorporators Refund Policy?
Nationwide Incorporators doesn't offer a lot of information on their website and getting detailed information about their refund policy was difficult. So it is not very clear whether they offer this service or not.
Is Nationwide Incorporators Legit?
Nationwide Incorporators offer the best attorney services in the industry. The company signs an experienced attorney to review and draft your LLC filing before submitting it. Besides, you will have all your queries settled by the company CEO via phone call.
Does Nationwide Inc. Sell or Share My Information With Third Parties?
Nationwide  Incorporators respect your privacy and do not sell or share your info with a third party. They don't even try to trick you into accepting your info to be shared.
Do nationwide Incorporators Offer any Discount on their LLC Incorporation?
Nationwide Incorporators used to offer a discount on the Yelp page during which they provided $395 worth of service for $295. However, that deal no longer exists, but we hope for a new promotion in the near future. 
Would you Recommend the Nationwide Incorporators LLC Website to a Friend?
We appreciate Nationwide Incorporators' attorney-powered service and customer support. However, a lot of information is lacking on their website, including registered agent quotes and turnaround time. You will have to call the Nationwide company agents to acquire such information.
Are there Other Business Services Offered by Nationwide Incorporators Other than LLC Formation?
Nationwide incorporators do offer additional services but not as much as most of their competitors. To add to your normal menu, Nationwide Incorporators offers sample operating agreements, seller permits, business licensing, corporate minute, and foreign registration.
ABOUT THE AUTHOR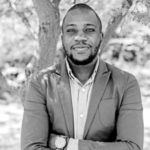 Billy Graham is a Highly skilled copywriter/editor with over 8+ years of experience working for content mills, direct clients, and SEO marketing agencies alike. Possesses extensive expertise in crafting unique copy, exceeding editorial goals, and delivering first-rate client-focused service in results-driven content production. Specialties include gaming, branded content, short-form to long-form copywriting, call-to-action, buying guides, how-to – articles, product reviews, and comparisons, copy editing, proofreading, complete QA, and in-depth research.
ABOUT THE REVIEWER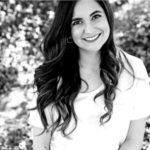 Jazmin Castello holds a Master's degree in Business Management, owns two companies, and has also published a self-help book. When she is not working or writing, she likes to spend time with her family and to travel.
+ 4 sources
Bizreport Advisor adheres to strict editorial integrity standards avoids using tertiary references. We have strict sourcing guidelines and rely on peer-reviewed studies, academic research. To ensure the accuracy of articles in Bizreport, you can read more about the editorial process here.
Nationwide-incorporators.com. (2021). Incorporate Online | Contact an Attorney at Nationwide Incorporators. [online] Available at: https://www.nationwide-incorporators.com/contact.php [Accessed 13 Apr. 2021].
‌Yelp (2020). Nationwide Incorporators. [online] Yelp. Available at: https://www.yelp.com/biz/nationwide-incorporators-frisco-4 [Accessed 13 Apr. 2021].
‌Betterlegal.com. (2021). BetterLegal. [online] Available at: https://betterlegal.com/ [Accessed 13 Apr. 2021].
‌ZenBusiness PBC. (2021). Pricing, Plans and Services | ZenBusiness PBC. [online] Available at: https://www.zenbusiness.com/pricing-plans/ [Accessed 13 Apr. 2021].