LegalZoom LLC Review 2023: Pros, Cons & Alternatives
All products recommended by Bizreport are selected by our editorial team, independent of our parent company. Some of our stories include affiliate links. If you buy something through one of these links, we may earn an affiliate commission.
Pros
Long track-record of reliability
Solid customer support
Wide variety of services

Legal documents

100% money-back guarantee

LLC formation services

Experience
Founded in 1999

Origin in Glendale, California

Available across all US states
LegalZoom was founded in 1999 but became well established in 2001 when it launched ten web-based products that focused on business formation services, estate planning, and intellectual property protection.
Due to its wide range of services, it is one of the most experienced brands you will find in the market. Since it was formed, it has served more than 3.5 million customers in various ways. Out of this number, more than 1 million businesses formed.
But does that mean LegalZoom is a greatly limited liability (LLC) service? Our LegalZoom LLC review will help you figure out whether this is the right service for your LLC or not.
LegalZoom LLC Service Advantages Review
LegalZoom has one of the best experiences in the industry
The company offers a wide range of services.
They offer reliable legal documents
LegalZoom has one of the best refund policies you will find in the market.
These additional features include:
Registered Agent Service
A registered agent is a mandatory LLC formation requirement in the USA. The registered agent is the point of contact between the state and your company.
LegalZoom doesn't offer the service on any of their packages but will offer you the service as an add-on.
Operating Agreement
A registered agent is a mandatory LLC formation requirement in the USA. The registered agent is the point of contact between the state and your company.
LegalZoom doesn't offer the service on any of their packages but will offer you the service as an add-on
Operating Agreement
An operating agreement is a document that highlights company ownership, business structure as well and some ground rules on how your company is operated.
Employer Identification Number (EIN)
EIN is the same as the social security number for your business entity. It enables your LLC to open a business bank account, hire employees, file taxes, and more. LegalZoom will acquire this service for you as an add-on.
Business Licenses
If you feel you will need more assistance with the licensing this feature will be necessary. LegalZoom offers its business license as an add-on.
Compliance Calendar
LegalZoom offers a compliance calendar to help you remain up-to-date with the state.
LegalZoom LLC Formation Packages & Pricing
| | | | |
| --- | --- | --- | --- |
| | Basic ($79) | Standard ($329) | Premium ($349) |
| Basic LLC Filing | Included | Included | Included |
| Registered Agent Service | $299/yr | $299/yr | $299/yr |
| Obtain EIN | $79 | $79 | $79 |
| Operating Agreement | $99 | $99 | $99 |
| Banking Resolution | Included | Included | Included |
| Express Shipping | Cost varies by state | Cost varies by state | Included |
| Website building | Not included | Not included | Included |
LegalZoom offers three LLC formation packages:
Economy, Standard, and Express Gold. To review the full details of each package yourself, take a look at the breakdown below.
Economy ($79 + State Fees)
This is the cheapest LegalZoom package that you can opt for when you are forming a business with this company. It offers the following features:
Business Name Availability Check: The company searches through your state of formation business database to determine whether your business name is available or already claimed by someone.
Preparation and Filing of Your Articles of Organization: These are mandatory forms required by the state whenever you are forming an LLC. LegalZoom will draft the forms and file them with the secretary of state on your behalf.
Lifetime Customer Support: LegalZoom offers extended customer support availability. They are available weekdays until 10 p.m. ET and 7 p.m. ET on weekends.
Banking Resolution: This is a financial account authorization that indicates who is eligible to open a checking or savings account on behalf of your LLC.
Standard ($329 + State Fees)
This package offers everything that the economy package offers plus many other features including:
Deluxe Organizer: This is a box embossed with your company name.
Membership Certificates and Seal: LegalZoom offers personalized membership certificates for your LLC's owners, along with a decorative seal.
VIP Processing: If you are in a hurry to form your LLC, prioritize your order above those of customers from the Economy tier.
Express Gold ($79 + State Fees)
The Express Gold include everything that the Economy and the Standard package include plus:
Expedited Processing With Secretary of State: If you're in a rush to start an LLC, LegalZoom can cut your turnaround times from weeks down to days.
Express Shipping: LegalZoom will ship your completed documents via Express Mail with a tracking number.
LegalZoom LLC Quick Overview
Best Overall Value
Exceptional client service
Long track record of reliability
Great Customer Reviews
LegalZoom LLC Customer Reviews
There are several LegalZoom reviews on third-party sites. Though their customer feedback on these sites is a mixed bag, most of the feedback is positive.
But from a general point of view, they enjoy a good rating on various sites. We found a lot of customer reviews on the following sites:
Legalzoom Team was very knowledgeable about helping me start my business and get everything in order and processed. Taylor is the best she walk me through the entire step helping me get all my legal files processed. Thanks again , this made my business goals much easier to focus on. Definitely will use Legalzoom for any new business on the rise

Jackie Marshall
Understanding. Agent was very attentive and thorough in explaining my options.

Richard Porcelli
I was blown away by Legal Zoom's professionalism. They know their product and able to raise the level of my understanding.

I would recommend Legal Zoom to anyone looking to solve a legal problem. You'll be in good hands.

mwg
LegalZoom LLC Formation Service Review
Review of LegalZoom
| | | |
| --- | --- | --- |
| Overall Pricing and Value | | 72% |
| Cost Value | | 70% |
| Customer Support | | 80% |
| Ease of Placing an Order | | 64% |
| Included Features | | 78% |
LegalZoom is a legal services company that also focuses on offering LLC formation services along with legal services. For that reason, a new entrepreneur who fears his business might deal with legal issues along the way may find it the best LLC formation service.
Is This Brand Right For You?
If you place a high value on working with an online LLC formation service with massive brand power, LegalZoom is your best bet.
Cost Value
LegalZoom is an expensive LLC formation service and therefore, their LLC formation services don't translate to a better value. Their best package is the Economy package which is relatively cheaper. However, the entry package is not well-packed with features as you would find with those of top services like ZenBusness.
The two top packages don't add a lot of features to what the Economy package offers. You will have to purchase some important LLCs as add-ons. Some of these important features that are offered as add-ons include registered agent services, employer identification number (EIN), Express Shipping; Financial Account Authorization Letter, business license, and more.
Customer Service
When it comes to customer service, LegalZoom is not bad. You can reach out to the customer support team through phone or email.
Their phone response is pretty fast and is the most reliable channel. The email channel usually details. This could be understandable since the company is large and may be dealing with several emails.
We loved the fact that the company has extended phone availability time. You can reach out to the support team from Monday to Friday from 7 a.m. to 5 p.m. PT and Saturday from 7 a.m. to 4 p.m. PT. A big advantage to those who want their issues addressed as they come.
Ease of Use
This is another LegalZoom major weakness. Even though their website is modern and well arranged, they push a lot of upsells during LLC formation.
Going through the upsells and deciding which one to pick will consume a lot of time. But not only that, when you fall for their upsells you will get shocked by the total amount at the payout.
Besides, LegalZoom doesn't have an ongoing user dashboard. The dashboard can make things more organized throughout the LLC formation process.
Included Features
For LegalZoom, some of the vital features that some services like ZenBusiness will offer in their LLC formation packages are purchased as add-ons.
Overall Legalzoom LLC review
LegalZoom may be a decent option to form an LLC if you want to work with an established brand. In addition, the company offers great legal documents that can be very important to an entrepreneur who may handle legal services along the way.
However, their business formation packages are expensive and don't include a lot of features. The company also pushes a lot of upsells when forming a business.
So from a general point of view, it is not a great LLC formation service.
Alternative to Legalzoom LLC Service Review
| | | | |
| --- | --- | --- | --- |
| | IncFile | LegalZoom | Zenbusiness |
| Basic Formation | 149$ | 178$ | 0$ + state fee |
| Full Formation | 149$ | 477$ | 199$ + state fee |
| Full Formation + Website | – | – | 349$ |
| Detail | Read Review | Read Review | Read Review |
| Link | | | |
IncFile
Formed in 2004, Incfile is another Texas-based Business formation service with great value. What makes IncFile one of the most preferred limited liability company (LLC) formation services is its free Silver package.
It is hard to find a business formation service that will form your LLC for free and still include a year of free registered agent service. In addition, their customer support services are also outstanding.
Zenbusiness
Found in 2015, this Texas-based provider offers the best value in the industry. It offers three affordable packages each of which is well-packed with features.
Its biggest strength is the ability to offer a free operating agreement template, and business formation services in all its packages. The company's customer support and feedback are outstanding as well.
Conclusion
LegalZoom is a great service if you fancy brand power or looking for a business formation service that offers legal services. It offers legal forms that may be useful if your business deals with legal issues.
However, in this review we think LegalZoom is not the best service for LLC formation because the packages are overpriced.
There are cheaper LLC formation services but with better features than LegalZoom. So if forming an LLC is all you need you can consider our top alternatives above.
Frequently Asked Questions (FAQs)
Is LegalZoom a good service for small businesses?
LegalZoom is not a great service for small business owners due to its expensive formation services. There are many other more affordable and high-quality options available such as ZenBusiness.
Is LegalZoom legit?
LegalZoom has several reviews online and they are largely positive. LegalZoom gets an average of 4.3 out of 5 on Trustpilot and 4.39 out of 5 on BBB.
Does LegalZoom have a refund policy?
This is LegalZoom's biggest strength. If you request a refund within 60 days of your purchase date, they'll give your subscription money back without any deductions.
Does LegalZoom offer legal advice?
LegalZoom offers legal documents and forms meant to be opinion and information-based, not legal advice of any kind. However, the company can connect to a reliable attorney for legal consultation.
ABOUT THE AUTHOR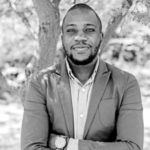 Billy Graham is a Highly skilled copywriter/editor with over 8+ years of experience working for content mills, direct clients, and SEO marketing agencies alike. Possesses extensive expertise in crafting unique copy, exceeding editorial goals, and delivering first-rate client-focused service in results-driven content production. Specialties include gaming, branded content, short-form to long-form copywriting, call-to-action, buying guides, how-to – articles, product reviews, and comparisons, copy editing, proofreading, complete QA, and in-depth research.
ABOUT THE REVIEWER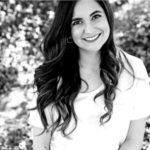 Jazmin Castello holds a Master's degree in Business Management, owns two companies, and has also published a self-help book. When she is not working or writing, she likes to spend time with her family and to travel.