LegalShield Review 2023: Details, Features & Best Alternatives
All products recommended by Bizreport are selected by our editorial team, independent of our parent company. Some of our stories include affiliate links. If you buy something through one of these links, we may earn an affiliate commission.
Pros
Affordable home business supplement
Debt collection assistance
Trial defense services
Consistent quality work
Offer mobile app for iOS and Android
Cons
They don't offer trial membership or money-back guarantees like most of its competitors that offer 30 days or 60 days money-back guarantees.
The company's website is the easiest to navigate
LegalShield has sporty customer reviews with some clients complaining about poor customer service.
Legal Consultation
Identity Theft Protection
Debt Collection Assistance
Founded in 1972
Origin in Ada, Oklahoma, USA
Available across all US states & 4 provinces of Canada
LegalShield is one of North America's largest subscription legal plans covering more than 1.75 million families. The company boasts 900 attorneys from 30 different law firms with an average of 22 years [1] of experience in family matters, financial and business issues, estate planning, real estate, benefits disputes, and driving issues.
With that said, LegalShield has dedicated law firms in 50 states and four provinces in Canada and can connect you to a local attorney to guide you through local laws governing business services at a fraction of typical hourly law charges.
Previously known as pre-paid legal services, LegalShield is a multi-level business marketing model. This business model has helped reduce the costs for legal assistance and offer a competitive rate that no law firm can offer.
But is it worth the money? Read on through our LegalShield reviews to find out.
LegalShield's Advantages
Home business supplement: Home business supplement is an affordable way for consultants and freelancers to protect themselves and their families and their businesses with the same plan.
Debt collection assistance: If you request, your lawyer submits debt collection letters to ensure that your customer pays you. This is the only service among many that we reviewed that offers debt collection assistance.
Trial defense services: They offer trial defense services and trial prep work if your business is taken to court which can save you a lot of money and lower the worries of being sued. It was the only service among the many services we reviewed that offer trial defense.
Consistent quality work: You will work with the same law firm. Meaning the lawyer will fully get to know your business and you will fully get to know the lawyers you are working with.
Mobile App: If you need unlimited legal advice on the go, Legal Shield is very handy. They offer apps for iOS and Android such that you can access legal documents through the app, and this will save you time.
LegalShield's Disadvantages
They don't offer trial membership or money-back guarantees like most of its competitors that offer 30 days or 60 days money-back guarantees.
The company's website is the easiest to navigate
LegalShield has sporty customer reviews with some clients complaining about poor customer service.
LegalShield Packages
LegalShield offers several payment packages equipped with features. Their most basic package is the Personal Legal Plan [2] which will cost you a lower monthly fee but covers members, spouses, partners as well as dependent children in various legal matters.
However, LegalShield offers supplements that you can purchase as add-ons to extend the benefits of the Personal Legal Plan at additional fees. These includes:
Home Business Supplement that lets you extend many of the Personal Legal Plan to cover business matters.
Trial defense supplement that lets you add hours of trial defense to 100 hours, 75 hours of trial time per year & up to 25 hours of pre-trial time.
Gun Owner Supplement provides proactive legal protection for you and your family if you own a firearm for sport and protection.
Commercial Driver Plan [3] that lets you protect your right on and off the road.
The most popular LegalShield plan is the Small Business Plan which also charges a low monthly fee but will get you a ton of legal services. The services offered include:
Advice, consultation & research
Designated consultation
Letters or phone calls
Documents reviews
Collection letters
LegalShield Small Business Plans [4] come in three varieties based on the number of your business employees. These include:
Small Biz 10 – for small businesses with 10 or fewer employees
Unlimited phone consultations (one hour of legal work)
Three phone consultations per year on special legal issues (half-hour calls)
20 documents reviewed per year (up to six in one month, <16 pages)
20 calls or letters per year (up to six in one month)
Five debt collection letters per month
25 % off the attorney's hourly rate for additional work
Up to two designated users
Small Biz 50 – for companies with 50 or fewer employees.
It offers everything offered by Small Biz10 but will increase document reviews to 30 per year, calls or letters to 30 per year, debt collection to 10 per month and you can add up to three designated users. However, this plan adds 75 total trial hours per year with up to 15 hours of pre-trial work; something you will not find in the Small Biz10 Plan.
Small Biz 100 – for businesses with 100 or fewer employees.
This plan will further increase the various services offered in the first two plans. You will have an increased document reviewed to 40 per year, calls or letters to 40 per year, debt collection to 15 per month, hours of pre-trial work to 25 and you will be able to add up to 5 designated users.
Note
LegalShield also offers business formation and identity theft protection packages. The company charges formation services at a flat fee as opposed to many other companies that will offer you different packages and it is not among the cheapest you will find in the industry.
In addition, their Identity Theft Protection Plan comes in two packages: Individual IDShield and Family IDShield packages, both of which will cost you a reasonable monthly fee but offer you decent services.
LegalShield Overview
LegalShield Legal Service Review
Review of LegalShield
| | | |
| --- | --- | --- |
| Overall Pricing and Value | | 60% |
| Cost Value | | 70% |
| Customer Support | | 80% |
| Ease of Placing an Order | | 40% |
| Included Features | | 50% |
Is This Brand Right For You?
LegalShield has been crafted to offer legal help and will address a range of legal problems. The company may not have a lot of reviews on BBB but they are rated A+. Several users have also expressed satisfaction with their services and it boasts an average rating of 4 stars among 543 [5] reviewers on TrustPilot…
The company will connect you to an experienced attorney for proper legal advice. The MemberPerk offers legal members a lot of discounted services from major retailers, restaurants, and more. For that reason, if you want asset protection and a wide range of legal services, you can form your business with this provider.
To further answer whether this service is right for you, let's break our LegalShield business solution reviews into the following area:
Cost Value
Opting for LegalShield services will make you feel like having a personal attorney at a reasonable price. You will pay very little particularly with their membership plan and access to a provider law firm in their area.
If you are sure your small business will encounter any legal issue down the line, Legal Shield has been designed to handle legal questions surrounding both large and small businesses. For instance, they can address simple legal trouble such as hiring or firing an employee to complex legal issues such as lease negotiation.
The company can also connect you to the same attorney or same law firm such that you deal with lawyers who understand your business. In my personal opinion, it is better for simple legal matters because you are not in a position to choose who your lawyer should be.
On the downside, the company is not among the affordable ones when it comes to business formation, particularly small businesses.
Customer Service
The LegalShield customer service team is available on Monday through Friday from 7 a.m. to 7 p.m. However, we didn't like their email channel. It took some days to have the email message replied to. Besides, they haven't listed their email availability time on their contact page.
Ease of Use
LegalShield's website is not user-friendly. However, you don't have to struggle with their website once you purchase the membership plan. You can bypass their website by reaching directly to your provider law firm via phone.
For business formation services, the company has a separate website called Launch which is designated for business formation. The site is a bit faster and will take you a few minutes to fill in your info.
Included Features
LegalShield comes with a long list of features due to the wide range of legal services that they offer. For that reason, we have only listed some of the key features that they offer.
Business Formation features such as LLC operating agreement, certificate of organization, registered agent service, among others.
Legal Consultation
Legal Research
Letters and calls from an Attorney on your behalf
Debt Collection letters
Documents and contracts
Trial Defence
Pre Trial Work
Overall
Overall, this is a great service to a business owner who is looking for a service that will offer 24/7 legal services. The company will help you complete legal forms even via Android or iOS, answer all your legal questions, offer legal presentations on specific legal issues.
Even though they offer business formation as well, their formation package is overpriced and doesn't come with a lot of features. Besides, they charge registered agent service expensively.
2 Top LegalShield Legal Service Alternatives
| | | |
| --- | --- | --- |
| | IncFile | Zenbusiness |
| Basic Formation | $0 | $39 |
| Full Formation | $149 | $149 |
| Full Formation + Website | $249 | $249 |
| Detail | Read Review | Read Review |
| Link | | |
LegalZoom
LegalZoom offers better formation services than LegalShield but offers some of the same legal services. The company was established in 1999 to make legal services easy to access by taking them online. As such, they offer attorney phone consultation, document reviews, and several legal forms. With that, if you are looking for a great LLC formation service that will offer you legal services along the way, this is a great choice.
An affordable business legal plan, offers regular access to an attorney
60-day money-back satisfaction guarantee
One of the oldest and most well-known online legal services
IncFile
This is the best LegalShield for business formation services. Established in 2008, IncFile is more cost-effective for someone looking to start a business. You will only need state filing fees to form a business with InFile as their basic formation package is free and still offer free registered agent service for 1 year.
Fast and easy checkout process; complete your order in under 10 minute
Low prices and excellent customer value
No hidden fees or automatic service renewals
Conclusion
If you are looking to access a lawyer at a leading law firm at a reasonable monthly fee, LegalShield is a great service. With this service, small businesses can get targeted help on specific problem areas such as debt collection, business transactions among other legal services.
Hopefully, our LegalShield reviews have given you a reason to give it a try. Feel free to share with us your experience with this provider.
Frequently Asked Questions (FAQs)
How do I Contact a Provider Law Firm?
Members can contact their law firms from their LegalShield Apple & Android apps for any sort of legal assistance. Alternatively, you can reach your law firm by using the toll-free number in front of your membership card. Your provider law firm can help in several services such as dispute info on your credit records, and negotiating payment for outstanding debts.
What is Covered Under the LegalShield Legal Plan?
LegalShield legal plan offers access to a variety of legal services including alternate legal issues, contract and document review up to 5 pages, attorney letters or calls made on your behalf, some free consultations, and more.
What is Multi-level Marketing (MLM)?
This is when the customers of the company's products or services become its brand ambassadors. For instance, LegalShield customers can sign up for membership and as they refer friends to join the company, they make money. Some people fear this model because there is a stigma that it is just a pyramid scheme.
Will LegalShield Represent You in Court?
LegalShield offers court representation for any legal matter that they can handle at substantial savings over hiring an attorney.
Does LegalShield Help with Small Claims?
Your provider can help clarify what to expect and what may be important in court. If you have any questions about small claims court caps or need other legal services.
Does LegalShield Offer to License Agreement?
The company's small business plan gives you access to a small business attorney who will guide you through the licensing process or connect you to a legal licensee. LegalShield attorneys may also clarify state and local laws regarding licensing and permits.
ABOUT THE AUTHOR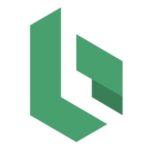 ABOUT THE REVIEWER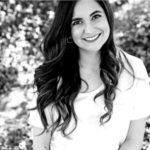 Jazmin Castello holds a Master's degree in Business Management, owns two companies, and has also published a self-help book. When she is not working or writing, she likes to spend time with her family and to travel.
+ 5 sources
Bizreport Advisor adheres to strict editorial integrity standards avoids using tertiary references. We have strict sourcing guidelines and rely on peer-reviewed studies, academic research. To ensure the accuracy of articles in Bizreport, you can read more about the editorial process here.
LegalShield USA. (n.d.). Family and Small Business Legal Help. [online] Available at: https://www.legalshield.com/.
‌LegalShield USA. (n.d.). Personal Legal Coverage & Pricing. [online] Available at: https://www.legalshield.com/personal-plan/coverage-and-pricing [Accessed 25 May 2021].
‌Burton (2019). LegalShield Commercial Drivers and Personal Legal Plans. [online] Slideshare.net. Available at: https://www.slideshare.net/LelandBurtonGroupBen/legalshield-commercial-drivers-and-personal-legal-plans [Accessed 25 May 2021].
‌LegalShield Canada. (n.d.). Small Business Legal Plans – Legal Essentials. [online] Available at: https://www.legalshield.ca/business-plan/coverage-pricing-essentials [Accessed 25 May 2021].
‌Trustpilot. (2021). LegalShield. [online] Available at: https://www.trustpilot.com/review/legalshield.com [Accessed 25 May 2021].