Incorp Registered Agent Review 2023: Pros, Cons & Top Alternatives
All products recommended by Bizreport are selected by our editorial team, independent of our parent company. Some of our stories include affiliate links. If you buy something through one of these links, we may earn an affiliate commission.
Pros
Deep discounts to customers
Lower price
250,000 active clients
Cons
Websites aren't efficiently laid out
Earn customer trust

Get it done, do it right

Practice candor with care

Dream big, ship often
InCorp was created in 1998 

Founded in the United States

Fourth-largest national registered agent service
You must appoint a registered agent if you wish to form an LLC in the United States. The registered agent's job includes using their address as your official business address, which means they'll be the one to receive critical document deliveries on your behalfs, such as court summons and other official mail from your state government.
There are a lot of organizations that provide this important service to businesses, and it can be tough to figure out which one is best for you. So we'll take a deep look at InCorp services, one of the industry's top service providers, in this study. Is it true that they are the best-registered agent service for your company?
Incorp Incorp Registered Agent Background
It was created in 1998 and is the fourth-largest national registered agent service in the United States, with over 125,000 active registered agent clients. They also offer business formation services, with a unique feature called EntityWatch. This management system helps you to keep track of your compliance status, schedule crucial compliance dates, save corporate papers, and more.
InCorp services offer the Entity Management System software for iOS devices, which is a nice fact about the company. This app assists you in managing your businesses, paying fees, seeing and sharing service of process notices, and accessing all of your saved company documents, among other things.
Incorp registered agent service Advantages
InCorp services offer discounts for large orders. For example, using their services will set you back $99 upfront, but if you order in bulk, the price will be cut to $67.
Customer service is another significant advantage over other business creation businesses in the United States. It is comforting and reassuring to speak with an InCorp staff member.
Reasonable prices
Not just for their LLC creation and best-registered agent services but also for other services, InCorp offers one of the lowest costs among all competitors in the business. If you pay for your commercial registered agents' service in advance for a few years, InCorp will give you a big discount.
Experience and Age
InCorp has been providing services for over 20 years and now has over 250,000 active clients worldwide. The number of active clients demonstrates industry expertise.
Assurance of Safety
You can rely on them to protect your data with a high level of security. They safeguard the legal information of any LLC that is formed with them. EntityWatch will protect your company against identity theft.
Incorp registered agent service Quick Overview
InCorp has provided registered agent services and other services for a long time. It has been in operation since 1998 and is based in Las Vegas. The company's entity administration system, which allows incorp login, is well-known. The secretary of state's databases are monitored using the EntityWatch® technology. If you've read InCorp reviews but aren't sure if they're worth your money, have a look at our InCorp review.
Incorp registered agent service
Registered agent – Incorp is one of the most dependable registered agents available. The high quality of the solution is unsurprising given that the company has specialized in providing this specific service since 2001.
Unbeatable price – Incorp promises to beat any competitor's advertised price for a registered agent, which it appears to be keeping.
Great resources – Incorp's services include guides, ebooks, and certificates, among other things. Adding broad business knowledge to the fundamental capabilities is usually a welcome bonus.
Substantial customer base – Incorp can boast of a large client base and extensive experience, with over 250,000 active customers at the time.
Incorp Registered Agent Packages
Incorp registered agent service- LLC Service Formation Packages
Incorp registered agent service pricing
PRICE STARTS AT: $99 + state fees
PROCESSING TIME: Two-day processing for an additional $18
REGISTERED AGENT: Starts at $67/year
OPERATING AGREEMENT: Yes
EIN REGISTRATION: $69
ANNUAL COMPLIANCE: $49
ADVISORY SERVICE: No
WEB DOMAIN & HOSTING: N/A
Incorp has a flat charge of $117 ($99 + $18 shipping) for every LLC formation, unlike many competitors with multiple levels of service. Check out the breakdown below for how they advertise this service.
The cost of forming an LLC is $117 ($99 plus shipping).
Articles of Organization Preparation and Filing: The articles of organization are essential to any LLC creation because they are the paperwork that is filed with your state to create your new business officially. These forms will be drafted by InCorp and filed with your state of formation.
Name Availability Check: To guarantee that your selected LLC name is still available, InCorp will check your state's official business database.
Domestic 2-Day Shipment: For an extra $6, you can upgrade to overnight shipping.
What further services does InCorp provide?
InCorp, like most of its competitors, offers a variety of other business services in addition to its business creation services. We dug deep into InCorp's other services to discover how much they cost, which is especially fascinating when looking at a la carte pricing for elements included in their formation packages.
Let's look at everything InCorp has to offer and see which services are worthwhile and which you should avoid.
Registered Agent formation service (annual fee of $67-99): InCorp's signature service receives and forwards vital government documents, and their rates are lower than other competitors. Check out how their bulk discounts can help you save money:
1 Year: $99/year
2 Years: $89.10/year
3 Years: $80.52/year
4 Years: $73.06/year
5+ Years: $66.56/year
LLC formation service Kit & Seal ($69 plus $18-24 shipping): Authenticating vital business papers used to be as simple as using a wax seal engraved with your company name. InCorp can provide you with a decorative seal and a custom binder for your company documents if you like the idea.
Certificates of Good Standing ($35 + state fee): These certificates certify that your business is up to date on state requirements. Banking transactions, loan acquisitions, potential partnerships, and other transactions may necessitate a Certificate of Good Standing.
"Limited Liability Companies for Dummies" ($24.99) is a book that explains how to form a limited liability company. This book is a thorough reference to everything LLC, including many tips and tricks for each stage of the LLC formation service life cycle.
Obtaining a Federal Tax ID (EIN) ($69) allows your company to hire staff, open business banking accounts, file taxes, and so on. Consider it your company's version of a Social Security Number.
Prepare Form SS-4 ($35) for the IRS: The tax form that goes with the EIN is this one. You can fill it out yourself. However, this option is for you if you'd prefer not.
Yearly Report: Instead of completing your own yearly reports, InCorp will monitor your LLC's status with the state, maintain track of your due dates, and create and file your report.
License Research Service ($139): InCorp outsources this service to LicenseLogix, which compiles the registration paperwork required to obtain the licenses and permits your firm requires to operate legally. They also offer to prepare and submit the applications for you (for an additional price of $199 per license) if you don't want to fill out the papers yourself.
Foreign Qualification ($149): You must submit a foreign qualification rather than a formation if your LLC already exists in another state. Given that several competitors charge far more for the same service (for example, LegalZoom's $229 price point), this is a good deal.
Dissolution ($99): Are you ready to call it a day on your LLC? InCorp will prepare and file your dissolution documentation, thereby terminating your business and absolving you of all ongoing maintenance obligations. For this service, several competitors charge $150 or more.
Certified Copy ($39): If you require official copies of your state-filed business paperwork, InCorp may obtain these for you for $39. This is a good price point, just below industry averages.
Amendments ($99): If you need to modify your LLC formation documents, InCorp will file amendments for $99 a piece, plus the state charge. This is comparable to what most competitors charge for the same service.
Apostille ($88): Apostille certifications enable your company to conduct business in other nations. InCorp will file these forms on your behalf for $88. This is a fair price. However, we'll remind you that Swyft Filings charges $75 for the identical service.
Brand Registration ($574): For $574, including the $250-350 application cost, InCorp will register your trademark with the United States Patent and Trademark Office. We do not recommend purchasing this service from InCorp because IncFile offers a trademark registration service with a free search (which InCorp charges an extra $399 for).
Incorp Registered Agent Quick Overview
Incorp Registered Agent
Earn customer trust
Get it done, do it right
Practice candor with care
Dream big, ship often
Incorp registered agent Customer Reviews
"Dealing with Kayla S., an account exec from InCorp, was a great experience. She was thorough, professional, friendly, and oh so helpful to someone new to the process of getting a Registered Agent. Starting a new business is very confusing; she was a bright spot of clarity."

Susan Christy
"We had a situation with our account with the assistance of Christopher Lebron and he went above and beyond in his Customer Service to assist our inquiries and help fix our situation and just want to give him a big thanks! Definite asset to Incorp Services – thank you!"

Sandra
"It was good while it lasted. My corp got dissolved, but inCorp charged my for the following year. I got on the phone with their rep and the got the issue resolved or so I thought. They still left a balance on my account which they refused to resolve upon me contacting them.
Their services are OK. But if there's even a minor issue they will let you down."

Jessica Del Mastro
Incorp registered agent Service Review
| | | |
| --- | --- | --- |
| Overall Pricing and Value | | 80% |
| Cost Value | | 80% |
| Customer Support | | 80% |
| Ease of Placing an Order | | 60% |
| Included Features | | 60% |
InCorp is a fantastic firm that delivers excellent service. For only $99 plus state costs and delivery, you may form an LLC, which is a great price. And it's the brand's flexibility to customize orders that we really like.
Is This Brand Right For You?
If you merely need services like getting documents, employing a registered agent, or receiving your EIN, use a business-like InCorp that sells A la Carte.
Cost Value
At first glance, InCorp appears to be a poor value proposition in terms of price. However, their $99 LLC incorporation service is the only bundle deal they offer. This entry-level package includes the fundamental essentials for forming an LLC.
However, because the $99 does not include the state fee, you will wind up paying more than you expected. Although the state fee differs for each state, it is still an additional cost. You must also consider the fees they charge you, as this will increase the overall amount of money you pay.
Good Customer Support
LLC formation services serving their consumers is one of the most crucial criteria that determine their quality. However, many first-timers find forming an LLC to be complex, which is why they engage LLC formation providers in the first place.
Fortunately for you, InCorp services inc specializes in providing excellent customer service. Trusted review sites such as Trustpilot frequently compliment them for their great service and good customer care personnel.
Ease of Use
Customers will find it more convenient to use their services to access them more easily. For example, the website of InCorp is quite user-friendly, and you can see all of the services they provide, from forming an LLC to using their registered agent services.
Included Features
This category substantially hurts InCorp LLC's creation services' overall score. InCorp has a lot of reviews that state the same thing. However, because the company offers one bundle that covers the essentials of incorporating an LLC, they don't have much to offer.
The business creation service offers a variety of services. However, they operate on an a la carte basis, which can be inconvenient if you merely want many features. On the other hand, you can use their registered agent service for a nominal fee and gain other services, allowing for more customization.
Overall
Overall, InCorp is a dependable organization that performs admirably. In addition, they receive typically excellent client feedback due to their outstanding customer service personnel, which is the company's lifeblood.
Although the lack of packing is disappointing, their a la carte business strategy may appeal to many business owners who wish to tailor their orders. As a result, we offer this company a 3.3 out of 5-star rating, which indicates that it provides a good service.
Our rating is comparable to that of other online customer reviews sites, such as the Better Business Bureau (BBB), and we agree that the company is trustworthy but might do better
2 Top LLC Alternatives Of Incorp Registered Agent
| | | |
| --- | --- | --- |
| | ZenBusiness | Northwest Registered Agents |
| Basic Formation | 0$ + state fee | 225$ |
| Full Formation | 0$ + state fee | 225$ |
| Full Formation + Website | 299$ | 249$ |
| Detail | Read Review | Read Review |
| Link | | |
ZenBusiness
A ZenBusiness Registered Agent is a relatively new firm that surged fast through the ranks after being launched in 2015. It is currently regarded as one of the most effective business formation services. It stands out from the crowd thanks to a slew of favorable customer evaluations and feedback.
Northwest Registered Agent
Northwest Registered Agent, founded in 1998, is a seasoned pro when it comes to business creation and registered agent services. It's a terrific option if you're seeking dependability, as they provide high-quality registered agent services in all 50 states.
Conclusion
Among all the incorp evaluations, ours is the only one that mentions their absence of packages and delays. We sincerely hope that they fix this in the future because it is not very useful. Aside from that, the organization is dependable.
To summarize, InCorp is a dependable organization that provides various services, ranging from registered agent services to assist you in forming an LLC. It may have a few flaws, but it's reliable, and they're known for delivering on their promises. So, how did our InCorp services inc reviews go for you?
Frequently Asked Questions (FAQs)
What is the reputation of InCorp?
InCorp is well-known for its registered agent service and its reputation for providing low-cost LLC formation.
Is InCorp well-liked by its clients?
Yes. InCorp has many good client evaluations, indicating that they deliver a high-quality and dependable service.
Is there anything that prevents me from using InCorp's services?
Yes. InCorp is not for you if you value package offers because they offer individual services a la carte.
ABOUT THE AUTHOR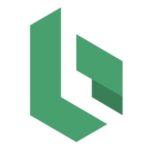 ABOUT THE REVIEWER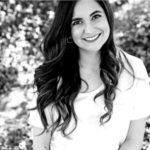 Jazmin Castello holds a Master's degree in Business Management, owns two companies, and has also published a self-help book. When she is not working or writing, she likes to spend time with her family and to travel.
+ 3 sources
Bizreport Advisor adheres to strict editorial integrity standards avoids using tertiary references. We have strict sourcing guidelines and rely on peer-reviewed studies, academic research. To ensure the accuracy of articles in Bizreport, you can read more about the editorial process here.
InCorp. Incorp.com. Published 2022. Accessed March 24, 2022. https://www.incorp.com/
InCorp Review – 2022 | Chamber of Commerce. Chamberofcommerce.org. Published 2022. Accessed March 24, 2022. https://www.chamberofcommerce.org/review/incorp#pros

InCorp Services is rated "Average" with 2.8 / 5 on Trustpilot. Trustpilot. Published March 10, 2022. Accessed March 24, 2022. https://www.trustpilot.com/review/incorp.com