Bizfilings LLC Review: Pros, Cons & Top Alternatives 2023
All products recommended by Bizreport are selected by our editorial team, independent of our parent company. Some of our stories include affiliate links. If you buy something through one of these links, we may earn an affiliate commission.
Pros
Additional help with compliance
Warranty against filing errors
Cons
Expensive
Auto-enrollment in paid registered agent service
Overall reasonable price

Massive Firm Support

Free Registered Agent for 6 Months
Established in 1996 by Brian Wiegand and Rick Oster

Been in business for over 20 years

Owned by CT and Wolters Kluwer, a publicly listed Dutch enterprise

Business operates in over 180 countries across the world
BizFilings, is a Madison, Wisconsin-based business entity. Customers in the United States and other nations can use their LLC formation services[1].
Brian Wiegand and Rick Oster created BizFilings in 1996. CT and Wolters Kluwer, a publicly listed Dutch enterprise, now own the company. With over 500,000 company organizations established, they are one of the oldest and most experienced LLC formation services.
Entrepreneurs and small company owners who want to expedite their business formation and legal compliance processes may benefit from BizFilings' products and free registered agent service.
BizFilings works with businesses of all sizes and provides them with goods, services, and solutions that help them succeed. They assist with forming an LLC[2] and give basic support for the technical aspects of forming a business entity. However, they are not a law firm or an accounting business; hence, they cannot provide legal advice or services. If you require legal documents for your business's creation or operation, you should consult a legal practitioner[3].
Bizfilings' Advantages
We'll look at some of BizFilings' strong points in this section.
Several decades of experience
Since 1996, BizFilings has provided corporate services. They have assisted with the formation of hundreds of thousands of LLCs and companies.. Their extensive track record demonstrates their dependability and competency, and they can be relied upon to deliver on their promises.
Filing mistakes covered under warranty
BizFilings aggressively advertises that a warranty covers its LLC formation packages. This assurance ensures BizFilings will cover the cost of any filing errors made during the formation of your company organization. This guarantee is in effect for the duration of your business entity.
If they make a mistake, they will strive to correct it as soon as possible. BizFilings will cover any fees associated with correcting their errors.
Additional compliance assistance
While BizFilings isn't the only company that provides other services related to corporate compliance, its services are more extensive than most competitors.
Their (paid) business license application package and federal and state tax registration service will assist in streamlining the start-up procedure for your company. In addition, all incorporation purchases come with a complimentary copy of the company's yearly reporting reminder tool, BizComply.
Bizfilings' Packages and Pricing
| | | | | |
| --- | --- | --- | --- | --- |
| | Basic | Standard | Complete | International |
| Basic LLC Filing | Included | Included | Included | Included |
| Expedited Filing | $60 | Included | Included | $60 |
| Registered Agent | Free for six months, then $199/yr | Free for six months, then $199/yr | Free for six months, then $199/yr | Free for six months, then $199/yr |
| Obtain EIN | $79 | $79 | Included | $79 |
| Operating Agreement | $39 | Included | Included | $39 |
For LLC and corporate formation, BizFilings pricing provides three options. While the Basic package is $99, the prices of the Standard and Complete packages vary by state, making comparisons with rival services impossible.
Each package includes a list of services., The elements included in the higher-priced plans are also available as add-ons to the lower-cost plans for a fee.
It's also worth noting these fees will vary based on the state in which you're incorporating, so the package rates are only a starting point.
LLC
Expedited processing service, A certified copy of state-filed paperwork, overnight shipment, BizComply, compliance DVD, LLC kit and seal, sample operating agreement and other customized LLC forms, registered agent services, Federal tax ID (EIN)
$99 monthly (basic package) + state costs
$229 monthly (standard package) + state costs
$359 monthly (complete package) + state costs
C-Corp and S-Corp
Receive a corporation-specific compliance DVD, a compliance kit and seal, sample bylaws, and other customizable corporate forms, in addition to the same benefits as an LLC.
The pricing for the Basic, Standard, and Complete packages are the same.
Nonprofit
Receive a book titled Strategic Planning for Nonprofit Organizations, a nonprofit kit, and seal, but no sample bylaws or other agreements, in addition to the same benefits as an LLC.
The pricing for the Basic, Standard, and Complete packages are the same.
LP
LP kit and seal, sample partnership agreements, and other customizable forms are included, in addition to the same benefits as an LLC.
The pricing for the Basic, Standard, and Complete packages are the same.
LLP
The same as LP, but with the addition of an LLP kit and seal. The pricing is the same as LP.
Bizfilings Quick Overview
Best Overall Value
Established in 1996 by Brian Wiegand and Rick Oster
Been in business for over 20 years
Owned by CT and Wolters Kluwer, a publicly listed Dutch enterprise
Business operates in over 180 countries across the world
Bizfilings LLC Review
Review of Bizfilings
| | | |
| --- | --- | --- |
| Overall Pricing and Value | | 50% |
| Cost Value | | 50% |
| Customer Support | | 80% |
| Ease of Placing an Order | | 70% |
| Included Features | | 50% |
BizFilings is a solid firm with a slew of positive attributes. However, they aren't going to be the best choice for every company, so let's look at a few examples to see if they can help you determine whether or not to utilize their LLC formation service.
Is This Brand Right For You?
BizFilings has been in the LLC formation and incorporation industry for decades and is widely regarded as a trustworthy professional service provider. They offer simple BizFilings LLC forms through the internet. In addition, every new account comes with six months of registered agent service.
BizFilings isn't our first pick for incorporation, but they are dependable and trustworthy. In addition, we like their incorporation service; it's a useful tool for entrepreneurs who need a little more help starting their company.
Overall Pricing and Value
BizFilings is in the center of our rankings compared to other online incorporation services. We do like that they provide a unique tool that assists even the most inexperienced entrepreneur in determining the plan they require to launch their firm.
However, these packages are more expensive than those offered by other competitors. BizFilings' basic package is a good deal because it includes six months of registered agent service, but not much more..
Although the Standard and Complete packages are more expensive, they do not have enough features to warrant the extra cost. Furthermore, even before factoring in the state charge, the pricing for these two plans varies greatly from state to state. For example, in certain jurisdictions, the Complete package costs $199, but in others, it might cost up to $434, after which you must pay your business taxes.
Track Record
BizFilings was founded in 1996 to provide online incorporation services. Two entrepreneurs founded the company, which was ultimately sold to Wolters Kluwer. This multinational compliance organization offers various LLC services.
BizFilings has completed over 500,000 business filings so far, which is a significant client volume. Yet, surprisingly, we could only find three customer reviews on third-party review websites, which is such a tiny sample size that we can't run any significant research on it.
Customer Support
BizFilings provides phone and email service and a "leave a message" option on the left side of each website page.
They do offer extended customer support hours, which differentiates them from many of their competitors.. Every weekday, you may access BizFilings personnel from 7 a.m. to 9 p.m. ET, which is a far longer support window than most rivals provide.
Ease of Use
The goal of employing an incorporation service is to save time and simplify the process of forming a company.. Some online services make it feel like you're still filing independently, while BizFilings makes the process simple and uncomplicated.
BizFilings can assist you in determining whether an LLC is the best option for you.
BizFilings guides you through seven sections of the order process, from picking your LLC formation package to making your final payment. Of course, there are some upsell possibilities along the process, but they're subtle and never seem forced.
Turnaround Time
BizFilings does not provide easily accessible estimations for response times on their website. They do offer expedited processing service fees of $60 to "prioritize your purchase over non-expedited orders," but this does not speed up the state's processing.
Official state expediting costs are associated with that expediting option, but there is no indication of how much this choice would shorten your turnaround time. If you want to know how long it takes to register a Limited Liability Company in your state, you should contact their customer service department.
Overall
BizFilings isn't particularly different from its competitors in any way, but they're a dependable LLC formation service with a lot of expertise.
User Experience of Bizfilings
BizFilings has a surprising number of reviews relative to the number of consumers it claims to have serviced on its website: over 500,000. A short search turns up only a few unfavorable reviews, all of which were from 2017.
Not having many Bizfilings LLC reviews isn't inherently a bad thing; nevertheless, when you weigh your alternatives, you may feel more at ease picking a service more transparent with customer sentiment.
Top 2 Bizfilings Alternatives
ZenBusiness
All-inclusive particular business formation service
Variety of add-on products
Straightforward pricing model
ZenBusiness is a Texas-based firm established in 2015 and has assisted entrepreneurs across the United States in successfully forming their LLC enterprises.
ZenBusiness offers various services, including registered agent services, CPA assessments, obtaining an Employer Identification Number, ensuring compliance, and even website development.
IncFile
Extensive free online compliance management tool and learning centers for entrepreneurs
Plans as low as 0$ + state costs
Very competitive pricing
Incfile.com, formed in 2004, is based in Houston, Texas. Since its inception, Incfile.com has helped over 250,000 entrepreneurs and small business owners[4] establish their companies.
In addition to incorporation services, they are a nationwide provider of registered agent services.
Bizfilings' Disadvantages
Unfortunately, BizFilings has several flaws. We'll go over them in more detail below.
High price
BizFilings' fees are much more expensive compared to the competitive landscape.
When picking a service package, customers should pay close attention to the additional state costs. Many higher-tiered services, such as acquiring a certified copy of papers, come with their state processing costs. These state costs add up quickly, raising the price of BizFilings' already high-priced services.
Enrollment in a paid registered agent service is automatic
BizFilings compels clients to sign up for their in-house registered agent service, which we found particularly disappointing.
The user cannot choose their registered agent using BizFilings' web interface for LLC formation sign-ups. In addition, customers can only select the billing month for BizFilings' new registered agent service.
There are no consumer reviews available on the internet
BizFilings isn't included on any large or small review sites, and how many customers review they have is unknown. It is rare for a firm with as much experience as BizFilings. Even the smallest, emerging formation companies have a few hundred positive online reviews accessible. Where the larger competitors have thousands of reviews.
Conclusion
This BizFilings review shows that the firm provides excellent additional services and has a lengthy track record of success, as well as a large client base.
However, there are relatively few user reviews available online, and their formation packages just don't provide as much value as we'd want for the cost.
Undoubtedly, there are worse ways to form a company, but we don't believe BizFilings is the greatest solution for most entrepreneurs. They are, nevertheless, reputable and reliable, which may go a long way.
Frequently Asked Questions (FAQs)
What is Bizfilings?
BizFilings was founded in 1996. Because the organization was founded by an entrepreneur, Brian Wiegand, assisting entrepreneurs in getting started is at the heart of what they do. BizFilings has created almost 500,000 firms in the 20 years since it began.m
Is Bizfilings worth it?
BizFilings is a seasoned and dependable LLC formation company. They are, however, more expensive than the competitors.
What is the best BizFilings LLC package?
A bare-bones LLC can be formed with the BizFilings Basic plan. If you require extra services, the Standard package may be of interest; such services can also be purchased separately as add-ons.
Is it permissible to use BizFilings forms?
BizFilings forms are, in fact, legitimate. You may generate legal papers for your company using their templates, such as their Operating Agreement template
Who should use BizFilings?
Small company owners and entrepreneurs will benefit from BizFilings. They can assist you in expediting your company's establishment and with compliance requirements.
Is it necessary to hire an attorney to incorporate an LLC?›
You don't have to hire an attorney to incorporate an LLC. You have the option of hiring an LLC formation service or doing it yourself. However, if your company formation is exceptionally complicated or you want legal guidance, you should still see an attorney.
ABOUT THE AUTHOR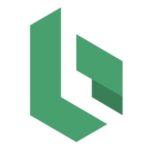 ABOUT THE REVIEWER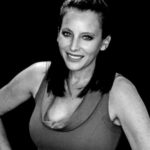 Marie Still has 19 years in digital & brand marketing, fiction author with 3 books under traditional publishing contract, editor (fiction/nonfiction). She has an MBA in Marketing.
+ 4 sources
Bizreport Advisor adheres to strict editorial integrity standards avoids using tertiary references. We have strict sourcing guidelines and rely on peer-reviewed studies, academic research. To ensure the accuracy of articles in Bizreport, you can read more about the editorial process here.
Murray, D. (n.d.). Black Box: The LLC and the Future of Disclosure Requirements Black Box: The LLC and the Future of Disclosure Requirements. [online] Available at: https://scholarship.shu.edu/cgi/viewcontent.cgi?article=2215&context=student_scholarship [Accessed 22 Jan. 2022].
‌Proquest.com. (2022). Should your firm operate as a LLC? – ProQuest. [online] Available at: https://www.proquest.com/openview/abf8c74697851478c0fc8ff551d3b889/1?pq-origsite=gscholar&cbl=48428 [Accessed 22 Jan. 2022].
‌Google Books. (2013). Advising the Small Business. [online] Available at: https://books.google.com.ng/books?hl=en&lr=&id=iiVm2Y2qhroC&oi=fnd&pg=PR11&dq=consult+a+legal+practitioner+for+an+llc&ots=27wrtkZRNa&sig=CszETHbC2yp1PPeOSULGZINq63I&redir_esc=y#v=onepage&q=consult%20a%20legal%20practitioner%20for%20an%20llc&f=false [Accessed 22 Jan. 2022].
‌Turner, S. and Endres, A. (2017). Strategies for Enhancing Small Business Owners' Success Rates. [online] ScholarWorks. Available at: https://scholarworks.waldenu.edu/ijamt/vol16/iss1/3/ [Accessed 22 Jan. 2022].