Best Life Insurance Companies Rating For 2023: Top 10 Reviewed
All products recommended by Bizreport are selected by our editorial team, independent of our parent company. Some of our stories include affiliate links. If you buy something through one of these links, we may earn an affiliate commission.
Northwestern Mutual
Positive customer reviews
Guardian
Best LLC formation packages
Haven Life
Best online tracking tool
Losing a loved one can take a huge emotional toll and financial stress. With a life insurance policy, you can take care of your family the right way. The best life insurance policy is one that helps to create financial stability for your loved ones in the event of terminal illness and death. Signing up for life insurance allows you to designate beneficiaries to get monetary support after you pass away. There are many life insurance options available offering different coverages. Here is a list of the top 10 best life insurance companies.
Top 10 Best Life Insurance Companies for 2023
Features Of Best Life Insurance Companies – Northwestern Mutual
Northwestern Mutual
Here are a few to consider:
The largest life insurer in the US
Respectable customer service
Online access to a financial planner and advisor
Different life policies laddered together
10 Best Life Insurance Companies For 2023
Northwestern Mutual
This company offers a broad range of options, including term, whole, universal, and variable universal insurance.
Offers several life insurance options: annual renewable and level premium
The company ranks high for customer satisfaction in J.D power 2021 life insurance study
It has topped our financial strength rating
There are few details on the website compared to other insurances like Pacific Life or Mutual of Omaha
Northwest Mutual offers policies that incorporate a laddering strategy. A portion of the coverage you buy is term life insurance, while the rest is whole or universal insurance variety. It allows you to have both short and long-term insurance needs. The company is our pick for the best overall due to a combination of exceptional customer service and financial stability. It's among the highly rated insurance in the latest J.D Power 2021 customer satisfaction report, with few customer complaints.
Guardian
Guardian insurance company offers a full menu of term and permanent life insurance. It's one of the highest-rated insurers offering coverage for HIV-positive buyers.
It provides online quotes and account management
Its policies are available for people with HIV
It offers them all and universal policy coverage
It doesn't offer no-exam life insurance
You must apply through an agent
This is a mutual insurance company meaning its owned by policyholders. It provides unique coverage options for HIV-positive applicants, such as survivorship insurance. The term insurance offers policies in terms of 10 to 30 years. You can get an estimated quote for the insurance on their website. The company also offers other life policies to help people living with HIV. However, it has limited riders available for its policies.
Haven Life
Haven Life offers life insurance policies online with a streamlined application process of about 25 minutes.
Some applicants don't need a medical test
Has two types of term policies
Great customer service
Fast approval for health applicants under the age of 45
You can convert term insurance policies to whole life coverage
Some of its coverage options are not available in some major states
The company provides up to $3 million of coverage for adults younger than 60 years old. It provides diverse and wide-ranging coverage, including term policies without a medical test. Its term policies come with free perks to policyholders, such as a subscription to a fitness app, legally valid digital will, and an online wallet to store important documents digitally. Despite a limited product range, customer satisfaction is high.
MassMutual
The Massachusetts Mutual life insurance (MassMutual) has a wide selection of policies, including term, whole, universal and variable universal.
It provides a free nationwide policy for first-line workers
You can purchase direct term life insurance immediately online
It provides temporary coverage if you need a complete medical exam
You can apply online for coverage
Some policies don't have conversion options
There are no policy riders
This is one of the largest life insurers in the country, offering a wide range of products. You can apply for variable universal life insurance coverage, a type of permanent policy with flexible premiums and investment opportunities. It is also a mutual company meaning it pays out dividends to qualifying members, and policyholders own part of the shares. Online quotes are available, though its insurance offerings don't allow withdrawals from the policies cash value.
AARP
AARP offers term and whole life insurance policies. You can qualify for the company's guaranteed acceptance of insurance if you are between 50 and 74 years old, regardless of your health.
No medical exams are required
Anyone above 50 years can buy insurance through AARP membership
Guaranteed acceptance of life insurance
It's a great option for smokers with pre-existing medical conditions
The term life premiums increase every five years
This company is a great choice if you prefer skipping the medical exam to qualify for its insurance policies. Its policies are available to group members over 50 years old. The best thing about this company is that you don't have to take a medical exam to qualify for coverage. However, acceptance of some policies may be based on information about your health.
Prudential
Prudential offers term, whole, and universal life insurance policies. It sets itself apart through its wide variety of insurance offerings and willingness to write policies for people with HIV.
An easy-to-navigate website
You can receive online quotes
It offers customisable options for special situations
Provides several types of term and universal life policies
It doesn't disclose performance expectations for its whole life insurance products
This is one of the largest term life insurance companies offering a broad slate of term and universal insurance policies. It was the first life insurance company to offer coverage to people with HIV. You can get customizable options for special situations such as BenefitAccess, which enables it to accelerate your policy's death benefit if you're diagnosed with a terminal illness. You can also apply for an instant online quote. The website is full of greater resources and is easy to navigate.
State Farm
State Farm is the best company for instant issue policies. It has generous coverage and discounts for good driving habits.
Numerous discounts offered
You get free quotes for the best term life insurance policies online
It extends some term policies without a medical exam
Generous rental car and travel expense coverage
It doesn't offer gap insurance
This company has a long history since its foundation in 1922. The nation's largest private passenger auto insurer offers a wide variety of other insurance and financial products. You can purchase term, whole, and universal coverage. It has high ratings for financial strength. If you want a well-known brand name with a generous selection of products and affordable life insurance, it might be ideal for you. You can apply online and get term life coverage without any hoops to jump through.
Transamerica
This insurance company offers a wide range of policy options, including individual life insurance and indexed universal life insurance. You can get and purchase online quotes for its products.
It has an excellent track record of high financial strength ratings
Has a wide range of product offerings and term lengths available
Good access to the cash value life insurance
Stable pricing with relatively high death benefit options
Excessive third party outsourcinIt has a low customer satisfaction rate
Transamerica offers two types of life insurance policies. You also get other products such as standalone accidental death benefit and final expense life insurance policies. Its online resources make it easier for first-time shopping as you can compare certain policies against each other. The company has superior pricing stability and financial strength, meaning you can receive compensation on time. Beyond insurance products, you can get other resources such as dental and long-term care.
New York Life
New York Life offers a good selection of term and permanent life insurance options. Its term policies include a conversion option.
It has flexible plans
A policyholder can own part of the company's shares
It ranks high in customer satisfaction
The premiums for conversions are higher than average
Doesn't have online quotes
New York Life has been in the insurance business since the concept was developed. It offers a large array of products including term, whole, universal, and variable universal policies. The company also provides conversion privileges that enable policyholders to convert to policies that offer cash value. This company appeals to a younger demographic with some policies that can be issued at age 15. It is a one-stop-shop for planning your family's financial future.
USSA
The company specialises in coverage for active-duty military personnel and veterans. It has a strong record in customer service for its wide variety of insurance products.
Military members can get coverage during war
It has a high cap on the value of their policies
It provides survivor support
High customer satisfaction ratings for auto insurance
A medical exam is required for all policies
Only available for active military members and veterans and their families
USAA is only available for military members and their families. Its term insurance covers active military members doing what are you including acts of terrorism. You can use the policies to supplement government-provided servicemembers' group life insurance issued to eligible military personnel. USSA's customer satisfaction ratings are among the best in the industry.
How to Choose the Best Life Insurance Companies
You can find the best life insurance company by weighing customer service data and the insurance's financial strength. Look at customer satisfaction scores to identify the company with the most dependable death benefit. Also, consider the company's financial strength because you want a company that guarantees life insurance payout claims many years down the road. Decide the kind of policy you want, whether a permanent life insurance policy or term. Another factor in determining the cost of coverage is comparing life insurance quotes since the price varies among most life insurance companies.
Who Needs Permanent Life Insurance?
Life insurance is an important source of financial protection for parents and anyone with financial dependence. Parents with young children or special needs dependents need the insurance as a financial backstop. Also, spouses who provide most of the income, older adults without savings, or individuals with private student loans will need life insurance coverage.
Read more: Best Homeowners Insurance Companies
Types of Life Insurance Policies
Term life insurance coverage lasts for a predetermined period and then expires. It can be 10, 15, or 20 years of coverage.
Whole life insurance covers the insured for the duration of their life as long as they pay the premiums. The policies include a guaranteed cash value component with fixed monthly premium payments.
Universal life policy is similar to whole life. The insurance coverage protects the policyholder for their life as long as they pay the premiums. It also includes a cash value element, though it's not guaranteed as it fluctuates with the market.
Frequently Asked Questions (FAQs)
Which one is better: term, whole, or universal life insurance?
The best choice depends on your specific goals. Term insurance is the best fit if you're looking for insurance protection for only a certain number of years to cover a financial concern.
What kinds of death are not covered by life insurance?
Life insurance covers all types of death, whether from illness, injury, or old age. Suicide is also covered after the first two years of purchasing the policy.
How many policies can you have?
You can purchase more than one life insurance policy. However, some insurance companies like Mutual of Omaha can deny coverage if they deem an applicant overinsured.
How much life insurance do you need?
Consider the insurance within a larger financial context. A basic starting point is to determine whether your financial obligations and future expenses don't obstruct any liquid it has.
How can you buy life insurance?
You can get the insurance through an insurance agent or online. Decide on the type of life insurance you want, look for quotes, compare different offers, then submit your documentation to obtain your insurance policy.
ABOUT THE AUTHOR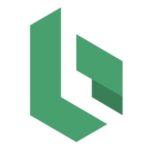 ABOUT THE REVIEWER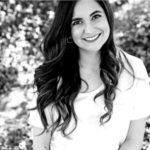 Jazmin Castello holds a Master's degree in Business Management, owns two companies, and has also published a self-help book. When she is not working or writing, she likes to spend time with her family and to travel.
+ 1 sources
Bizreport Advisor adheres to strict editorial integrity standards avoids using tertiary references. We have strict sourcing guidelines and rely on peer-reviewed studies, academic research. To ensure the accuracy of articles in Bizreport, you can read more about the editorial process here.
Smith, M.L. (1982). The Life Insurance Policy as an Options Package. The Journal of Risk and Insurance, [online] 49(4), pp.583–601. Available at: https://www.jstor.org/stable/252760 [Accessed 20 Jan. 2022].