10 Best Homeowners Insurance Companies of January 2023
All products recommended by Bizreport are selected by our editorial team, independent of our parent company. Some of our stories include affiliate links. If you buy something through one of these links, we may earn an affiliate commission.
Amica Mutual Insurance
Positive customer reviews
Chubb
Best for High Net Worth People
Hippo
Best for Fast Quotes
For most, your home is the largest purchase you will make in your lifetime. Unfortunately, unforeseen circumstances such as weather can lead to expensive repairs, or worse, leave your home unlivable. Home insurance is not only required if you are financing your house; it is also wise to protect yourself from unexpected damage. This guide will help you find the best home insurance companies in 2021.
Some insurance companies offer both home and auto insurance, creating a one-stop shop for all your insurance needs. Continue reading the guide to find out more.
Top 10 Homeowners Insurance Companies
Top 10 Best Homeowners Insurance Companies of January 2023
Amica Mutual Insurance
Amica has some of the best customer support you would want in a homeowners insurance company. Not only will this help you when purchasing your policy, but the claim process is also stress-free. Self-service is available for those customers who prefer to manage their accounts and claims themselves. Amica was awarded "Highest in Customer Satisfaction for Homeowners Insurance" by J.D. Power in 2021.
Their network of contractors in the Contractor Connection database makes dealing with issues easy. The vetted list includes insured and licensed contractors. Their work has a five-year guarantee.
Chubb
If you want a high-value home insurer, check out Chubb. . They offer fast claim service, and claims will be settled based on a replacement cost principle.
Chubb does tend to have higher premiums but offers multiple discounts to policyholders. Chubb also offers higher deductible credits.
Their coverage extends beyond the home, with auto insurance products available, including policies for exotic cars.
Hippo
If you are someone who values speed and doesn't like waiting, Hippo is a great option. Requests for quotes can be submitted online, and their website promises a response within 60 seconds.
They offer a variety of discounts, including some for smart home technology. Not only will you get a discount, but the company offers a free smart home monitoring system with every home insurance policy. Their HomeCare Expert program is geared towards giving you access to professionals in the home sector. Their trusted network of contractors provides an easy way to hire someone when you have home repairs or maintenance. Other than personal property coverage, you also get a water backup cover, smart home upgrades cover, appliances and electronics cover, and more.
Kin
It can be hard for those living in areas prone to natural disasters to find affordable home insurance. Kin was founded in 2016 to address this issue. You can now get affordable home insurance liability coverage even if you live in areas prone to natural disasters such as hurricanes, tornadoes, and earthquakes. They offer rental insurance in addition to home insurance.
Their intuitive website offers customers access to information, answering any questions they may have.
The discounts available include water detection, responsible repair, and more.
Nationwide
A well-known brand, Nationwide, was established almost 100 years ago. Considering that this home insurance provider is available in 50 states, then it should generally work great for your needs regardless of where you are located.
In addition to homeowner insurance, they offer auto and life insurance policies as well. This makes it easy to consolidate all your coverage under one company.
With generous discount options, customers enjoy the best options for liability coverage while saving money. The discounts help reduce your insurance premiums, making homeowner insurance affordable regardless of budget.
NJM
NJM homeowners insurance is only available in five states, but it has high ratings on overall performance. One thing that stands out is the transparency of the company. They offer hassle-free homeowners insurance.
NJM's options include dwelling, personal property, other structures, additional living expenses, liability, and medical payments. Their comprehensive options meet most needs. However, take note of the coverage limits before picking one.
The company also offers home insurance discounts including a multi-policy discount. Their discounts also include paperless, non-smoking, and more.
Country Financial
Home insurance can be vital for you, so picking Country Financial might just be what is needed to cover your home even better. Available in19 states, it offers a wide range of coverage options.
Their popular options include basic insurance, combined coverage, and premier home insurance. Its insurance rates are among the most affordable.
The company offers an app for both Android and iOS devices. You can use the app to track claims, pay your bills, and get information about your policy.
The Hanover Insurance Group
They offer customized twelve variations to customize your policy to fit your needs. Their customer support agents are available to assist you in finding the right policy for your home. The company has few consumer complaints. With their variety of policies, all homeowners, regardless of budget, should be able to find the solution right for them.
The multiple discount options make premiums affordable without sacrificing coverage.
State Farm
State Farm is a nice option among the many insurance companies available in the market. With this homeowners insurance company, you will get premium customer support through local agents.
If you prefer to purchase your home and auto insurance from a single company, State Farm is a great option. They offer many options for both types of insurance. Additionally, customers have access to their national flood insurance program and other coverage options. They offer 24-month additional living expense coverage as an additional advantage for their policy owners. Bundling multiple State Farm products will earn you further discounts.
USAA
USAA is known for being a top-rated home insurance provider. Known for their superior customer service, they offer a variety of banking and insurance options.
They are one of the few insurance companies that offer guaranteed replacement costs as standard coverage. This means that the company will allow the homeowners to rebuild their homes just as it was before the incident happened.
Their low premiums make it easier for people who have been locked out by other home insurance companies to gain coverage. Their affordable and comprehensive policies are great options for both homeowners and short-term rental owners.
What Does Home Insurance Cover?
Home insurance is vital for people who own a home, personal property, and detached structures. The protection offered is dependent on your policy.
The standard policies from most insurance companies will come with coverages such as:
Dwelling
Liability
Personal property Other structures Additional living expenses
Depending on the company, you can also get medical payments as part of your policy. This type of coverage will pay for any guest injuries regardless of who is at fault. Keep in mind, policies can be different. So, ensure that you always review the fine print before purchasing a policy because you need to understand what losses are covered.
Other Home Insurance Considerations
Picking your homeowners insurance should not be hard. Here are some things to consider:
Understand your needs. How much will it take to build your home? Look for a company that will cover your property adequately.
The company's reputation is vital. You want a policy from a company who will settle claims without issue. You don't want to be fighting with your insurance company over coverage on top of dealing with a damaged home. A company can be learned a lot by reading online reviews.
Compare quotes to find the best option. Since there are many companies available, you should not be chained to one brand. Look at what each company offers, then choose the best policy for your needs..
Make sure you research discounts available so you can take advantage of the ones you qualify for. Many companies offer multi-policy discounts, so consider purchasing all of your insurance policies from a single company.How long does it take to get the quotes? Some companies will have the quotes ready in a few minutes, while others might take a few days. As with any company, customer service is important. Look at what times and days customer service is available, and reviews to ensure you will receive the support you deserve.
Frequently Asked Questions (FAQs)
ABOUT THE AUTHOR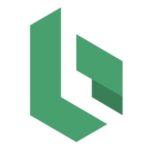 ABOUT THE REVIEWER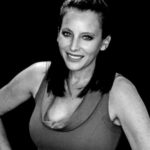 Marie Still has 19 years in digital & brand marketing, fiction author with 3 books under traditional publishing contract, editor (fiction/nonfiction). She has an MBA in Marketing.