Study Shows Connection Between Automated Emails And Customer Response
While automated emails only account for about 2% of all email sends, they account for nearly one-third (29.6%) of email orders. Automated emails are also showing stronger conversion rates – nearly 2% compared to the 0.1% conversion rate of typical promotional email campaigns. This, according to new data out from Omnisend.
Email Automation Shows Significant Engagement
According to Omnisend's new report 34% of consumers who clicked onto an automated email message made a purchase; only about 7% of those clicking onto promotional messages converted to a purchase.
"Comparing automation conversion rates to campaigns, it is evident how impactful marketing automation is for ecommerce brands looking to increase their email marketing sales. Email marketing generated one order for every 1,000 promotional campaign emails sent compared to 19 orders for every 1,000 automated messages," write the report authors.
SMS, Push Messaging Also Show Strong Growth
Email isn't the only way businesses are engaging their customers through automation. Both SMS and push messaging showed significant increases in automation. Promotional SMS messages increased by about 376% (2021 vs. 2020) with automated messaging increasing 258%. For push messaging, merchants increased automated sends by nearly 700% compared to a 396% increase in promotional messaging.
As to orders, SMS messaging accounted for 106% increase in merchant orders YoY while push messaging accounted for about 171% more orders.
Direct Mail Automation May Increase Engagement
And don't forget Direct Mail, which is having a resurgence amongst both brands and consumers. Direct Mail provider PostcardMania reported strong earnings through 2021, but more importantly noted significant upticks in the use of automated direct mail. According to their data automated direct mail use increased 154% YoY with more traditional direct mail options increasing by only about 20%.
Automated direct mail options could include sending a "thank you" post card after a customer has finalized a purchase, perhaps with a bounce-back coupon attached, or following up on an abandoned shopping cart with a shipping offer.
"Putting this kind of marketing technology into the hands of everyday small business owners with smaller budgets has been our mission since 2013, when we first began our pivot from a direct-mail-only marketing company to a technology driven marketing company covering everything from direct mail to digital advertising," said PostcardMania Founder/CEO Joy Gendusa. "We're in a position now where we can help small business owners with every facet of their marketing — online, offline, integrating both, automating it all to make it easier — at an affordable rate. And a more competitive and thriving small business sector is good for all of us."
ABOUT THE AUTHOR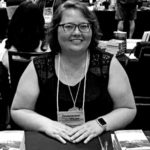 Kristina Knight is a freelance writer with more than 15 years of experience writing on varied topics. Kristina's focus for the past 10 years has been the small business, online marketing, and banking sectors, however, she keeps things interesting by writing about her experiences as an adoptive mom, parenting, and education issues. Kristina's work has appeared with BizReport.com, NBC News, Soaps.com, DisasterNewsNetwork, and many more publications.