Small Businesses Face Uncertainty as Debt Limit Deadline Looms
All products recommended by Bizreport are selected by our editorial team, independent of our parent company. Some of our stories include affiliate links. If you buy something through one of these links, we may earn an affiliate commission.
As the debate over the debt limit intensifies, small businesses across the United States find themselves in a precarious position. The nonpartisan Congressional Budget Office (CBO) recently issued a report highlighting the mounting risk of a potential default on the nation's debt, adding to the uncertainty already faced by small business owners. With the fate of the economy hanging in the balance, the urgency to reach a resolution has never been greater.
Growing Concerns of Default
The CBO's report raises concerns about the possibility of a default, indicating a "significant risk" that the U.S. may fail to meet its debt obligations "at some point in the first two weeks of June." This assessment represents an escalation from the CBO's previous projections, emphasizing the need for swift action to avert a potential economic catastrophe.
Tight Timeline for Lawmakers
Lawmakers now face a tight timeline to find a solution and raise the debt ceiling. President Joe Biden and congressional leaders recently held talks on the issue but failed to reach a resolution. The "Big Four" – House Speaker Kevin McCarthy, Senate Majority Leader Chuck Schumer, House Minority Leader Hakeem Jeffries, and Senate Minority Leader Mitch McConnell – are expected to reconvene in the coming week in an effort to make progress. However, the clock is ticking, and the pressure is mounting.
Implications for Small Businesses
The looming debt limit deadline has significant implications for small businesses, which have already been navigating a challenging landscape. The uncertainty surrounding the government's ability to meet its financial obligations creates an environment of instability, making it harder for small businesses to plan, grow, and thrive.
Risk of Economic Havoc
Analysts have long warned of the devastating impact a default would have on the economy. Small businesses, often the backbone of local communities, would bear the brunt of the fallout. A default could lead to a disruption in government services, delayed payments, and a loss of confidence in the financial system. These adverse effects would hinder small business growth and potentially result in job losses and financial hardships.
Call for Swift Resolution
Treasury Secretary Janet Yellen has repeatedly emphasized the urgency of finding a solution before the Treasury exhausts its tools to pay its bills. Yellen's previous warning that a default could occur as early as June 1 highlights the critical nature of the situation. Small business owners, already grappling with the aftermath of the pandemic, are looking to Congress for decisive action that will provide stability and support their efforts to recover and rebuild.
Supporting Small Businesses Amid Uncertainty
Amid this uncertainty, it becomes imperative to support small businesses and mitigate potential damage. Congress must prioritize finding a resolution to raise the debt ceiling promptly. Additionally, targeted measures aimed at supporting small businesses during this challenging period are crucial. Timely access to affordable capital, business support programs, and resources to navigate the evolving economic landscape will be vital to ensure their survival and sustained growth.
Looking Ahead
As the debate over the debt limit continues, small businesses anxiously await a resolution that will alleviate their concerns and provide a stable economic environment. The fate of these businesses, which are essential to local communities and the overall prosperity of the nation, hangs in the balance. It is essential for lawmakers to act swiftly and responsibly to avert a potential crisis and provide the necessary support for small businesses to thrive in the face of adversity.
In the coming days, all eyes will be on Congress as they work towards finding a solution that will prevent a default and safeguard the economic well-being of small businesses and the nation as a whole.
ABOUT THE AUTHOR
Chinonso Dioha is a highly-skilled professional SEO article writer, data analyst, and web content specialist with over 3+ years of experience writing viral articles, SEO articles, blog posts, marketing articles, health articles, and financial articles. He possesses thorough expertise in high-quality research, meeting and surpassing editorial objectives, and delivering high-quality service. Specialities include metaverse, e-commerce, technology, business, call-to-action, buying guides, how-to – articles, product reviews, sales and lots more.
ABOUT THE REVIEWER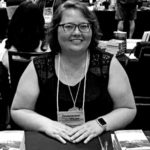 Kristina Knight is a freelance writer with more than 15 years of experience writing on varied topics. Kristina's focus for the past 10 years has been the small business, online marketing, and banking sectors, however, she keeps things interesting by writing about her experiences as an adoptive mom, parenting, and education issues. Kristina's work has appeared with BizReport.com, NBC News, Soaps.com, DisasterNewsNetwork, and many more publications.
+ 2 sources
Bizreport Advisor adheres to strict editorial integrity standards avoids using tertiary references. We have strict sourcing guidelines and rely on peer-reviewed studies, academic research. To ensure the accuracy of articles in Bizreport, you can read more about the editorial process here.
JACK TURMAN, SARAH EWALL-WICE. Yellen warns U.S. could default on debt as early as June 1. www.cbsnews.com. Published May 1, 2023. Accessed May 14, 2023. https://www.cbsnews.com/news/yellen-debt-ceiling-june-1/

SARAH EWALL-WICE, KATHRYN WATSON, JACK TURMAN, ED O'KEEFE, WEIJIA JIANG. Debt ceiling: Biden calls congressional leaders and invites them to meet. www.cbsnews.com. Published May 1, 2023. Accessed May 14, 2023. https://www.cbsnews.com/news/debt-ceiling-biden-calls-congressional-leaders/