San Francisco Mayor Introduces Legislation To Ease Path For New Businesses
All products recommended by Bizreport are selected by our editorial team, independent of our parent company. Some of our stories include affiliate links. If you buy something through one of these links, we may earn an affiliate commission.
Small businesses are the lifeblood of any city. They provide jobs, support local economies, and make neighborhoods vibrant. But in San Francisco, small businesses are struggling. The city's complex planning laws make it difficult and expensive to open a new business..
San Francisco Mayor London Breed and a group of supervisors have introduced legislation that would make it easier for new businesses to open in the city. The legislation, which was proposed on Tuesday, would make over 100 changes to the city's planning code, including allowing flexible uses in unoccupied areas, a quicker approval process for bars and entertainment facilities, and a number of other adjustments.
The legislation is aimed at jumpstarting San Francisco's recovery from the COVID-19 pandemic and reviving the city's commercial corridors. Breed and the supervisors argue that the city's current planning code is too restrictive and makes it difficult for new businesses to get started.
Key Changes
Flexible Retail:The legislation would allow for "flexible retail" across the city, meaning that a business that, say, wanted to sell both wine and home goods would be allowed to open without additional hassle. Currently, flexible-retail businesses are only allowed in a minority of the city's 11 districts.
Non-Retail Uses:The proposal would also allow for new non-retail uses in ground floor spaces like accounting firms and co-working spaces in a bid to fill vacancies.
Conditional-Use Authorization: The legislation would streamline the conditional-use authorization process, which is a lengthy and often costly process for new businesses.
Liquor Licenses:The legislation would create a new liquor license for music venues to sell alcohol while also allowing minors on the premises. It would also allow businesses to legalize unpermitted patios that have been around for at least 10 years.
Small businesses Support for the Legislation
The legislation has been met with support from small business owners and community groups.
"This legislation is a long time coming," said Katy Tang, the executive director of the Office of Small Business. "It will make it easier for small businesses to open and operate in San Francisco, which will help to revitalize our commercial corridors."
"We need to make it easier for businesses to open and operate in San Francisco," said Laurie Thomas, the executive director of the Golden Gate Restaurant Association. "This legislation will help to do that."
Next Steps
The legislation is now headed to the city's Planning Commission for a public hearing. If approved by the Planning Commission, it would then go to the Board of Supervisors for a vote. The legislation introduced by Mayor Breed is a significant step forward in the effort to make it easier for small businesses to open and operate in San Francisco. If approved, it will help to revitalize the city's commercial corridors and create jobs.
ABOUT THE AUTHOR
Chinonso Dioha is a highly-skilled professional SEO article writer, data analyst, and web content specialist with over 3+ years of experience writing viral articles, SEO articles, blog posts, marketing articles, health articles, and financial articles. He possesses thorough expertise in high-quality research, meeting and surpassing editorial objectives, and delivering high-quality service. Specialities include metaverse, e-commerce, technology, business, call-to-action, buying guides, how-to – articles, product reviews, sales and lots more.
ABOUT THE REVIEWER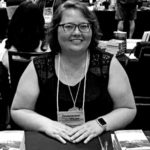 Kristina Knight is a freelance writer with more than 15 years of experience writing on varied topics. Kristina's focus for the past 10 years has been the small business, online marketing, and banking sectors, however, she keeps things interesting by writing about her experiences as an adoptive mom, parenting, and education issues. Kristina's work has appeared with BizReport.com, NBC News, Soaps.com, DisasterNewsNetwork, and many more publications.
+ 3 sources
Bizreport Advisor adheres to strict editorial integrity standards avoids using tertiary references. We have strict sourcing guidelines and rely on peer-reviewed studies, academic research. To ensure the accuracy of articles in Bizreport, you can read more about the editorial process here.
Laguana S. Fight over North Beach El Farolito shows SF's broken regulations. SFGATE. Published September 27, 2021. Accessed June 7, 2023. https://www.sfgate.com/column/article/El-Farolito-San-Francisco-formula-retail-16489145.php

Alex Barreira. San Francisco proposes 100 changes to planning code to make business easier. Bizjournals.com. Published June 6, 2023. Accessed June 7, 2023. https://www.bizjournals.com/sanfrancisco/news/2023/06/06/retail-planning-code-conditional-use-san-francisco.html

Kevin Truong. Anti-Doom Loop: SF Lawmakers Back Sweeping Changes for Small Business. The San Francisco Standard. Published June 6, 2023. Accessed June 7, 2023. https://sfstandard.com/business/breaking-the-doom-loop-san-francisco-lawmakers-back-sweeping-changes-for-small-business/