NYC Small Business Opportunity Fund Provides Over $50 Million in Capital to Support 600+ Businesses
All products recommended by Bizreport are selected by our editorial team, independent of our parent company. Some of our stories include affiliate links. If you buy something through one of these links, we may earn an affiliate commission.
New York City Mayor Eric Adams and New York City Department of Small Business Services (SBS) Commissioner Kevin D. Kim have proudly announced that the groundbreaking NYC Small Business Opportunity Fund has already served over 600 small businesses this year. This fund, the largest public-private loan initiative of its kind in the city's history, has provided a total of $50.5 million in capital to support these businesses. An impressive 75 percent of the funds have been directed towards minority or women-owned business enterprises, with over half benefiting businesses in low-to-moderate income (LMI) communities. Public-Private Partnership Fuels Economic Recovery and Promotes Equity
The NYC Small Business Opportunity Fund was launched as a key component of Mayor Adams' comprehensive economic recovery plan, "Renew, Rebuild, Reinvent: A Blueprint for New York City's Economic Recovery." This ambitious initiative has been made possible through a powerful public-private partnership between the city, Goldman Sachs, Mastercard Center for Inclusive Growth, and local community development financial institutions (CDFIs).
Empowering Small Businesses to Drive Economic Comeback
Mayor Adams emphasized the critical role that small businesses play in driving New York City's economic recovery, calling them the backbone of the city. He expressed pride in the administration's efforts to remove barriers and red tape, enabling small business owners to pursue their dreams and keep their doors open. By investing in people, particularly minority and women-owned businesses that showed resilience during the pandemic, the city aims to create an environment where small businesses can flourish and grow.
Supporting Local Communities and Neighborhood Revitalization
Deputy Mayor for Economic and Workforce Development Maria Torres-Springer highlighted the significant impact that the Small Business Opportunity Fund will have on workers' lives and neighborhood vitality. By providing local businesses with access to capital, the fund ensures that communities have the necessary resources to thrive. This investment is particularly crucial for neighborhoods that were severely affected by the pandemic, as it contributes to their revitalization and ensures that all New Yorkers benefit from the city's recovery.
A Blueprint for Success and Inclusive Growth
SBS Commissioner Kevin D. Kim emphasized the positive impact of the Small Business Opportunity Fund in helping small business owners thrive and expand. With its flexible terms and low barriers to application, including no credit score requirement or application fee, the fund caters to both start-up and growth-stage businesses that often face obstacles in obtaining financing. Moreover, the innovative partnership with eight CDFIs ensures that businesses in Black, Indigenous, People of Color (BIPOC), and immigrant communities receive the support they need.
Milestones Achieved in New York City's Economic Recovery
New York City has experienced a remarkable economic resurgence, recovering 99 percent of pre-pandemic private sector jobs—an achievement previously predicted to take until 2025 or later, according to the New York State Department of Labor. This milestone recovery, once realized, will mark a record for the highest number of private sector jobs across the city's five boroughs.
Small Businesses as Engines of Economic Growth
Small businesses, ranging from corner retail stores to professional consulting firms, are essential to New York City's economy and have played a significant role in its recent recovery. According to a report by the New York City Economic Development Corporation, businesses with fewer than 50 employees accounted for 45 percent of the city's overall employment growth from Q1 2021 to Q2 2022, contributing $3.2 billion in direct economic output. Supporting these businesses is not only critical for economic health but also for maintaining the city's dynamism and the diverse income streams it provides for New Yorkers.
Leaders from various sectors expressed their support and appreciation for the Small Business Opportunity Fund's accomplishments. Global partners, including Goldman Sachs and Mastercard Center for Inclusive Growth, recognized the fund's impact and pledged their continued commitment to empowering small business owners and fostering overall city growth. U.S. Senator Kirsten Gillibrand and several congress members also commended Mayor Adams' efforts and highlighted the importance of expanding opportunities for all business owners.
Driving Economic Growth and Fostering Equity in New York City
The NYC Small Business Opportunity Fund stands as a testament to the power of collaboration and public-private partnerships in supporting small businesses and driving economic growth. By investing $50.5 million in capital and serving over 600 businesses, the fund has made significant strides in advancing economic recovery and revitalizing communities. As New York City continues its journey towards a full recovery, the Small Business Opportunity Fund will play a pivotal role in ensuring that all entrepreneurs, regardless of background or circumstance, have the opportunity to pursue their dreams and contribute to the vibrant fabric of the city.
ABOUT THE AUTHOR
Chinonso Dioha is a highly-skilled professional SEO article writer, data analyst, and web content specialist with over 3+ years of experience writing viral articles, SEO articles, blog posts, marketing articles, health articles, and financial articles. He possesses thorough expertise in high-quality research, meeting and surpassing editorial objectives, and delivering high-quality service. Specialities include metaverse, e-commerce, technology, business, call-to-action, buying guides, how-to – articles, product reviews, sales and lots more.
ABOUT THE REVIEWER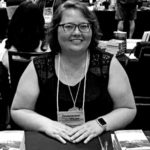 Kristina Knight is a freelance writer with more than 15 years of experience writing on varied topics. Kristina's focus for the past 10 years has been the small business, online marketing, and banking sectors, however, she keeps things interesting by writing about her experiences as an adoptive mom, parenting, and education issues. Kristina's work has appeared with BizReport.com, NBC News, Soaps.com, DisasterNewsNetwork, and many more publications.
+ 1 sources
Bizreport Advisor adheres to strict editorial integrity standards avoids using tertiary references. We have strict sourcing guidelines and rely on peer-reviewed studies, academic research. To ensure the accuracy of articles in Bizreport, you can read more about the editorial process here.
Mayor Adams, SBS Commissioner Kim Announce Opening of Applications for Historic $75M. The official website of the City of New York. Published January 2023. Accessed June 9, 2023. https://www.nyc.gov/office-of-the-mayor/news/054-23/mayor-adams-sbs-commissioner-kim-opening-applications-historic-75m-opportunity#/0