New York Law To Shed Light On LLCs That Have Operated In Near Total Darkness For Too Long
All products recommended by Bizreport are selected by our editorial team, independent of our parent company. Some of our stories include affiliate links. If you buy something through one of these links, we may earn an affiliate commission.
To encourage greater transparency in real estate transactions, the state of New York is enacting innovative legislation. A new bill (S.8439) by Senator Brad Hoylman (D/WFP-Manhattan) and Assemblywoman Emily Gallagher (D/WFP-Brooklyn) seeks to shed light on the murky world of New York's limited liability companies (LLCs) by requiring them to disclose the names and addresses of their beneficial owners to the NYS Department of State.
In September, Governor Andrew Cuomo of New York approved legislation requiring the disclosure of all owners, managers, and agents connected to an LLC that is engaged in various kinds of real estate transactions throughout the state. As soon as it was signed, the law became operative.
Back-Ground
Limited Liability Companies (LLCs)
LLCs were created in 1977 by the Wyoming state government, partly to take advantage of a gap in federal tax law; they were only introduced to New York in 1994 after receiving IRS approval in 1988. Since then, LLCs and other shell corporations have been utilized for money laundering and tax avoidance, despite the fact that they have legitimate applications.
In New York, LLCs account for a sizable portion of political donations; but, since their names and ownership are sometimes ambiguous, it can be challenging to identify the donor. Government watchdogs feel that a legislation change in 2019 that required more disclosure for LLCs when used as vehicles for political donations hasn't gone far enough to hold the corporations accountable.
Since the G8 promise in 2013, the G20 commitment in 2014, the UK commitment in 2016, and the EU commitment in 2018, the international community has been working to end all kinds of anonymous corporate ownership.
Way-Forward
Due to the prevalence of LLC contributions to political campaigns and the potential for money laundering through shell corporations, the group Reinvent Albany called on Friday for the passage of a law that would disclose LLC owners. The group seeks to ensure that local tax and law enforcement officials have access to information on LLC ownership.
The proposed rule would also mandate that every LLC and international LLC serving as a reporting corporation reveal the entire legal name or names of each beneficial owner in the state's business entity database. 
The new regulations should make it harder for anyone looking to buy a high-end flat in New York City in order to conceal their financial activities.
The New Regulations: 
Demand that LLCs provide the NYS Department of State with information on its owners and include that information on their yearly tax returns.
Demand that DOS establish a public database that would allow users to discover which LLCs are owned jointly, with individual information safeguarded and only accessible through a FOIL request.
Senator Hoylman asserts that our measure would shed much-needed light on LLCs because they have operated in almost absolute darkness for far too long. This LLC transparency bill was created in collaboration with Assemblywoman Emily Gallagher to help our state and federal governments target global financial criminals, force tax evaders to pay their fair share, and make sure all business owners in our state, including bad landlords, are held accountable for any wrongdoings.
The new guidelines should make it more challenging for anyone looking to launder money by acquiring a luxurious flat in New York City.
Outlook
Over the past five years, numerous studies have revealed that buyers from Russia and other former Soviet republics have spent hundreds of millions of dollars on luxury properties in New York, especially in Manhattan. The new regulations should make it harder for anyone looking to buy a high-end flat in New York City in order to conceal their financial activities.
A "step forward" has been made in New York law, but considerable work remains if the United States is to stop serving as a destination for illicit funds leaving Eurasia.
ABOUT THE AUTHOR
A professional with 23 years of experience in the areas of Business, Market & Financial Research covering both primary and secondary modes of research. Worked on and managed multiple projects across industries addressing businesses' problem areas, identifying growth opportunities, and presenting key consumer insights for FMCG, Pharma, Beauty, Health & Wellness, and Sustainability, across markets. Strong problem solving and training skills, competency in managing complex projects through large virtual teams across geographies. Current profile includes managing the entire project lifecycle with involving Client management, Team Management and Project Management
ABOUT THE REVIEWER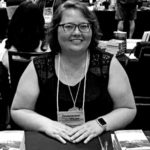 Kristina Knight is a freelance writer with more than 15 years of experience writing on varied topics. Kristina's focus for the past 10 years has been the small business, online marketing, and banking sectors, however, she keeps things interesting by writing about her experiences as an adoptive mom, parenting, and education issues. Kristina's work has appeared with BizReport.com, NBC News, Soaps.com, DisasterNewsNetwork, and many more publications.
+ 3 sources
Bizreport Advisor adheres to strict editorial integrity standards avoids using tertiary references. We have strict sourcing guidelines and rely on peer-reviewed studies, academic research. To ensure the accuracy of articles in Bizreport, you can read more about the editorial process here.
NICK REISMAN. Watchdogs: Shine light on LLC ownership in New York. spectrumlocalnews.com. Published May 19, 2023. Accessed May 22, 2023. https://spectrumlocalnews.com/nys/central-ny/ny-state-of-politics/2023/05/19/watchdogs–shine-light-on-llc-ownership-in-new-york

BRAD HOYLMAN. Shine a Light on Secretive LLCs – Senator Hoylman & Assembly Member Gallagher Introduce LLC Transparency Legislation. NY State Senate. Published March 1, 2022. Accessed May 22, 2023. https://www.nysenate.gov/newsroom/press-releases/brad-hoylman/shine-light-secretive-llcs-senator-hoylman-assembly-member

Jack Strosser. New York law will shine light on shadowy real estate deals. eurasianet.org. Published October 14, 2019. Accessed May 22, 2023. https://eurasianet.org/new-york-law-will-shine-light-on-shadowy-real-estate-deals