Navigating Economic Challenges: How Inflation Impacts SMEs In 2023
All products recommended by Bizreport are selected by our editorial team, independent of our parent company. Some of our stories include affiliate links. If you buy something through one of these links, we may earn an affiliate commission.
As the dawn of 2023 breaks, the horizon looks challenging for the Small and Medium Enterprises (SMEs) sector across the United States. The complex interplay of persistent inflation, looming recession, regulatory changes, and a tight labor market creates a formidable landscape that threatens to hamper the growth of these enterprises.
The specter of inflation remains particularly intimidating. Despite official data suggesting that inflation might have peaked last summer, economic experts remain cautious about the likelihood of a swift return to the pre-2022 levels. Such forecasts are primarily driven by continued robust wage growth and an unusually low unemployment rate recorded at a mere 3.5% in December 2022. This persistent inflation fuels a sense of urgency among businesses to control costs and enhance operational efficiency, further complicating the challenging terrain for SMEs.
Housing Market Adds to Complexity
Moreover, the housing market, a critical driver of inflation, has shown a sustained dynamism that adds a layer of complexity to the situation. In a setting where inflation continually erodes the value of money, there is a crucial need for businesses to manage costs and improve operational effectiveness. In response, technology is being mobilized to aid in cost reduction and businesses are prompted to broaden their supplier networks to safeguard against a potential risk of over-reliance on single-source providers.
The rise of inflation also has far-reaching implications on personal finance. As inflation touches on aspects like credit card debt and variable-rate mortgages, small business owners are compelled to undertake careful reassessments of their financial commitments. This reassessment stands as an additional obligation for entrepreneurs trying to navigate their enterprises through stormy economic waters.
Labor Market in Trouble
The American labor market, facing its own set of challenges, plays a pivotal role in this economic scenario. Shortages of skilled workers in crucial sectors like transportation, manufacturing, and construction are creating significant obstacles for businesses trying to hire and retain employees. This lack of readily available talent, coupled with the pressure to offer competitive wage increases, is pushing many businesses to rethink their approach toward employee training and skill development.
On the regulatory front, new propositions and changes loom large. The Labor Department's proposed reclassification of gig workers could significantly impact small businesses relying heavily on independent contractors. With the gig economy having become a cornerstone of the American labor market, such changes could usher in a substantial shift in the operational dynamics of SMEs. In addition, the enterprises are also expected to stay abreast of state-specific regulatory changes scheduled for 2023, which include alterations to minimum wage laws and new pay transparency regulations. These regulatory shifts introduce another variable into an already complex equation for SMEs.
Looming Recession
The specter of a possible recession casts a long shadow over these prevailing challenges. While the potential economic downturn could affect all sectors, the impact on SMEs might be especially significant given their vulnerability to market fluctuations. However, leading economists recommend SMEs stay focused on their day-to-day operations and not become overly entangled in macroeconomic predictions. While it's essential to stay informed and be prepared for possible economic downturns, it's equally important to keep businesses running efficiently and profitably in the present.
In conclusion, as the SME sector ventures into 2023, it is confronted with a complicated and multifaceted array of challenges. To navigate these choppy economic waters successfully, businesses need to focus on operational efficiency, managing profitability, and building resilience against future shocks. Despite the daunting economic headwinds, the experiences and lessons learned through these trials can provide invaluable insights, fortify them against future uncertainties, and ultimately contribute to their long-term sustainability. As the adage goes, "A smooth sea never made a skilled sailor," the trials of 2023 could indeed be the crucible that tempers the SME sector for future growth.
ABOUT THE AUTHOR
Vignesh is a principal correspondent (data) with India's leading national English daily. He manages a team of three journalists with whom he runs the Data Point section, which appears on the op-ed page five days a week and online. He also runs a data related youtube channel, a data podcast and a data newsletter.
ABOUT THE REVIEWER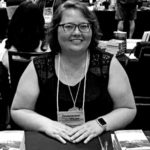 Kristina Knight is a freelance writer with more than 15 years of experience writing on varied topics. Kristina's focus for the past 10 years has been the small business, online marketing, and banking sectors, however, she keeps things interesting by writing about her experiences as an adoptive mom, parenting, and education issues. Kristina's work has appeared with BizReport.com, NBC News, Soaps.com, DisasterNewsNetwork, and many more publications.
+ 4 sources
Bizreport Advisor adheres to strict editorial integrity standards avoids using tertiary references. We have strict sourcing guidelines and rely on peer-reviewed studies, academic research. To ensure the accuracy of articles in Bizreport, you can read more about the editorial process here.
An Update on Housing Inflation in the Consumer Price Index – CEA. The White House. Published April 27, 2023. Accessed May 23, 2023. https://www.whitehouse.gov/cea/written-materials/2023/04/27/update-on-housing-inflation-in-cpi/

Ferguson S. Understanding America's Labor Shortage: The Most Impacted Industries. U.S. Chamber of Commerce. Published February 8, 2022. Accessed May 23, 2023. https://www.uschamber.com/workforce/understanding-americas-labor-shortage-the-most-impacted-industries

Wiessner D, Bose N, Shepardson D, Wiessner D. Biden's labor rule to shake up gig economy that relies on contractors. Reuters. https://www.reuters.com/world/us/new-biden-labor-rule-would-make-contractors-into-employees-2022-10-11/. Published October 11, 2022. Accessed May 23, 2023.

A recession in America by 2024 looks likely. economist.com. Published June 2, 2022. Accessed May 23, 2023. https://www.economist.com/leaders/2022/06/02/a-recession-in-america-by-2024-looks-likely?utm_medium=cpc.adword.pd&utm_source=google&ppccampaignID=17210591673&ppcadID=&utm_campaign=a.22brand_pmax&utm_content=conversion.direct-response.anonymous&gclid=Cj0KCQjwyLGjBhDKARIsAFRNgW9ITuTr5GO11ShvelWGjMADz1_u9RSOEjxOf3YsuJPyvXjOt4UbSLcaAoaIEALw_wcB&gclsrc=aw.ds