NASA Awards Funding To More Than 200 Small Businesses For Innovative Space Technologies
All products recommended by Bizreport are selected by our editorial team, independent of our parent company. Some of our stories include affiliate links. If you buy something through one of these links, we may earn an affiliate commission.
NASA has provided funds to almost 200 small enterprises to research innovative technology to safeguard astronauts' health, reduce the danger of collision damage to spacecraft, and more. The new NASA Small Business Innovation academic (SBIR) and Small Business Technology Transfer (STTR) awards assist NASA's future missions by investing in a wide portfolio of American small businesses and academic institutions.
For the first round of financing, NASA chose 300 submissions from 249 small enterprises and 39 research institutions, including eight Minority Serving Institutions (MSIs). Each proposal team will receive $150,000 to establish the merit and feasibility of their innovations, for a total agency investment of $45 million. Small firms are granted Phase I SBIR contracts for six months, whereas small enterprises in cooperation with a research university are awarded Phase I STTR contracts for 13 months. The complete listings of this year's SBIR and STTR recipients are accessible online.
New Technologies for Astronaut Health and Safety
A number of the new technologies funded by NASA's SBIR/STTR program will focus on improving the health and safety of astronauts. For example, nou Systems, Inc., a women-owned small business based in Huntsville, Alabama, has been awarded funding to develop a new system for monitoring the microbial environment on spacecraft. This system will use DNA analysis to identify and track harmful microbes, helping to protect astronauts from infection.
Another company, HyBird Space Systems LLC, has been awarded funding to develop a new retrobraking propulsion system that will help to deorbit spacecraft and prevent them from colliding with other objects in space. This technology could help to reduce the risk of orbital debris, which poses a serious threat to both astronauts and spacecraft.
New Technologies for Space Exploration
In addition to developing new technologies for astronaut health and safety, NASA's SBIR/STTR program is also funding a number of projects that will advance space exploration. For example, 2pi Microwave Inc., a small business based in Milpitas, California, has been awarded funding to develop a new lidar system that will be used for a variety of space exploration missions. Lidar is a technology that uses light to measure distance, and it can be used for tasks such as mapping the surface of Mars, searching for exoplanets, and detecting asteroids.
New Technologies for Commercial Spaceflight
Some of the new technologies funded by NASA's SBIR/STTR program have the potential to benefit the commercial space industry as well. For example, a team of researchers from the University of Maryland has been awarded funding to develop a new type of battery that could be used to power commercial spacecraft. This battery would be lighter and more efficient than current batteries, which could make commercial spaceflight more affordable.
NASA's SBIR/STTR Program
NASA's SBIR/STTR program is a highly competitive program that provides funding to small businesses and research institutions to develop innovative technologies. The program has a long history of success, and it has helped to launch the careers of many successful entrepreneurs.
The new awards announced today are a testament to the strength of NASA's SBIR/STTR program. These awards will help to accelerate the development of new technologies that will benefit NASA's missions, as well as the commercial space industry.
ABOUT THE AUTHOR
Chinonso Dioha is a highly-skilled professional SEO article writer, data analyst, and web content specialist with over 3+ years of experience writing viral articles, SEO articles, blog posts, marketing articles, health articles, and financial articles. He possesses thorough expertise in high-quality research, meeting and surpassing editorial objectives, and delivering high-quality service. Specialities include metaverse, e-commerce, technology, business, call-to-action, buying guides, how-to – articles, product reviews, sales and lots more.
ABOUT THE REVIEWER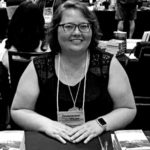 Kristina Knight is a freelance writer with more than 15 years of experience writing on varied topics. Kristina's focus for the past 10 years has been the small business, online marketing, and banking sectors, however, she keeps things interesting by writing about her experiences as an adoptive mom, parenting, and education issues. Kristina's work has appeared with BizReport.com, NBC News, Soaps.com, DisasterNewsNetwork, and many more publications.
+ 5 sources
Bizreport Advisor adheres to strict editorial integrity standards avoids using tertiary references. We have strict sourcing guidelines and rely on peer-reviewed studies, academic research. To ensure the accuracy of articles in Bizreport, you can read more about the editorial process here.
O'Shea C. NASA Selects Small Business, Research Teams for Tech Development. NASA. Published June 5, 2023. Accessed June 6, 2023. https://www.nasa.gov/press-release/nasa-selects-small-business-research-teams-for-tech-development

NASA SBIR 2023-I Solicitation | H3.10-2121 – Soft Cleaning of Wire-Immobilized Genetic Material | Proposal Summary. sbir.nasa.gov. Accessed June 6, 2023. https://sbir.nasa.gov/SBIR/abstracts/23/sbir/phase1/SBIR-23-1-H3.10-2121.html

NASA SBIR 2023-I Solicitation | Z8.13-2038 – Additively Manufactured Hybrid Propulsion System for Smallsat Deorbit | Proposal Summary. sbir.nasa.gov. Accessed June 6, 2023. https://sbir.nasa.gov/SBIR/abstracts/23/sbir/phase1/SBIR-23-1-Z8.13-2038.html

NASA STTR 2023-I Solicitation | T8.07-1327 – Chip-scale Large-aperture, Ultrawide-angle LiDAR | Proposal Summary. sbir.nasa.gov. Accessed June 6, 2023. https://sbir.nasa.gov/SBIR/abstracts/23/sttr/phase1/STTR-23-1-T8.07-1327.html

NASA's SBIR/STTR Programs | SBIR.gov. www.sbir.gov. Accessed June 6, 2023. https://www.sbir.gov/node/2088361