Empowering Cleveland: Revitalizing Small Businesses
All products recommended by Bizreport are selected by our editorial team, independent of our parent company. Some of our stories include affiliate links. If you buy something through one of these links, we may earn an affiliate commission.
In a bid to empower and revitalize small businesses in the region, several significant initiatives have been announced in Cleveland, tackling pressing issues from economic disparity to COVID-19 recovery. These endeavors are a testament to the city's commitment to its economic backbone – small businesses.
The U.S. Small Business Administration (SBA), under the stewardship of Isabella Guzman, has undertaken measures to engage directly with small businesses. Guzman visited Cleveland, meeting entrepreneurs, notably Richard Starr, the owner of Starr Styles, a thriving barbershop. This visit highlighted the SBA's commitment to understanding the needs of small businesses firsthand.
Bolstering Microenterprises
Meanwhile, the Federal Reserve, recognizing the role of small businesses in economic growth, has reinforced its commitment to bolstering these enterprises. With a particular focus on microenterprises and small businesses in underprivileged communities, the Fed is striving to improve credit access and support through collaborations with various intermediaries. The Cleveland branch of the Fed continues to prioritize small businesses, providing resources such as research on credit and capital trends, surveys, and direct outreach initiatives.
However, the path to revitalization isn't without its hurdles. The pandemic's aftermath has been brutal, particularly for minority-owned businesses. These enterprises experienced a steeper decline in cash reserves and higher closure rates compared to their non-minority counterparts. The severity of the impact on Black-owned businesses has been especially alarming, indicating the urgent need for targeted interventions.
Expansion Over Creation
With the shifting landscape of business establishments, there is a growing trend of existing businesses establishing new locations, generating jobs at a higher rate than entirely new firms. This shift witnessed over the last three decades, reveals a change in the origin of new establishments and job creation. Market needs that were once met by independent entrepreneurs are now increasingly fulfilled by the expansion of existing businesses.
Tackling these challenges head-on, Cleveland Mayor Justin Bibb has joined forces with Goldman Sachs' 10,000 Small Businesses program (10kSB) to stimulate business growth in Southeast Cleveland. This comprehensive program offers small business owners a myriad of resources to grow their businesses, connecting them with a network of advisors and equipping them with the necessary skills. The success stories of the 10kSB program, including AKA Construction, a company that saw substantial growth post the program, are a testament to the program's effectiveness.
New initiatives
Another local initiative by Destination Cleveland, the city's convention and visitors bureau, focuses on locally-owned small businesses in the hospitality industry. The program, titled "Welcoming CLE Visitors: Small Biz Marketing Series," aims to arm small business owners with the tools they need to grow and succeed. As Cleveland anticipates a continued boost in visitors this year, the series aspires to assist the city's small businesses in attracting and accommodating these visitors.
Also, in a world of increasing interconnectivity, where digital transformations are reshaping industries and livelihoods, platforms like Made Cleveland shines a light on the power of community-driven initiatives. As we move further into a digital-first era, such platforms will continue to play a critical role in nurturing talent and fostering local economies. This movement truly represents a fusion of technology and community, embodying the essence of the digital age while retaining the spirit of local culture and economy. It will be exciting to watch these initiatives evolve, inspiring more communities and further bridging the gap between talent and opportunity.
In conclusion, Cleveland's response to the challenges faced by small businesses is a multi-pronged approach involving federal and local entities and business corporations. Together, these initiatives could reshape the future of small businesses in the region and beyond, contributing to economic growth and ensuring the resilience of the local economy.
ABOUT THE AUTHOR
Vignesh is a principal correspondent (data) with India's leading national English daily. He manages a team of three journalists with whom he runs the Data Point section, which appears on the op-ed page five days a week and online. He also runs a data related youtube channel, a data podcast and a data newsletter.
ABOUT THE REVIEWER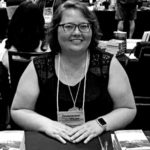 Kristina Knight is a freelance writer with more than 15 years of experience writing on varied topics. Kristina's focus for the past 10 years has been the small business, online marketing, and banking sectors, however, she keeps things interesting by writing about her experiences as an adoptive mom, parenting, and education issues. Kristina's work has appeared with BizReport.com, NBC News, Soaps.com, DisasterNewsNetwork, and many more publications.
+ 5 sources
Bizreport Advisor adheres to strict editorial integrity standards avoids using tertiary references. We have strict sourcing guidelines and rely on peer-reviewed studies, academic research. To ensure the accuracy of articles in Bizreport, you can read more about the editorial process here.
Readout: Small Business Administration's Administrator Guzman Visits Cleveland to Meet with Local Entrepreneurs | U.S. Small Business Administration. www.sba.gov. Published May 22, 2023. Accessed May 28, 2023. https://www.sba.gov/article/2023/05/22/readout-small-business-administrations-administrator-guzman-visits-cleveland

Small Business. www.clevelandfed.org. Accessed May 28, 2023. https://www.clevelandfed.org/en/topics/small-business

2023 State of the City Addresses. Democratic Mayors. Published January 11, 2023. Accessed May 28, 2023. https://www.democraticmayors.org/sotcs/2022-state-of-the-city-addresses-zebnk

Cleveland, OH | Things to Do, Events, Restaurants & Hotels | Cleveland Vacations | Cleveland, OH | This Is Cleveland. This Is Cleveland. Published 2019. Accessed May 28, 2023. https://www.thisiscleveland.com/

Made Cleveland – Online Local Marketplace At Your Doorstep. Made Cleveland. Accessed May 28, 2023. https://www.madecleveland.com/